Fuel for the adrenaline rush or to escape from the world in the middle of the water, there are several reasons why people are attracted towards Water Rafting.
Colorado River through the Grand Canyon, Arizona, Zambezi River of Zambia, Chilko River in  British Columbia,  Futaleufu River in Chile, Colorado River through Cataract Canyon, Utah, Middle Fork of the Salmon River, Idaho, Tuolumne River in California are some popular places around the world. And India itself also hosts quiet popular places like Manali, Rishikesh, Kolad, Yamuna river and others.
But today, rafting is not just a mere sport where people sign up for their leisure. Thanks to the ever-growing travel industry, travellers today are often picking up new adventurous sports. And this has led the adventurous sports to have a boom. There are private rafting companies providing special rafting services, giving the sports a serious touch. And lately, there are several international competitions organized around the world. And this has given a birth to different career aspects for rafters, trainers and others.
One of it is the World Rafting Federation (WRF). And as their tagline suggests, 'it's about rafting around the world' their agenda is to promote rafting.  It is a government body in the area of sports, rafting, especially international rafting competitions. Though it has existed since 1998 (as per their website), it is only in the recent years where they have gained recognition around the world. Started with few openings sections and categories, today the Federation has four divisions of Open, Masters, Under 23 (U 23) and Under 19 (U 19). And apart from that, it also hosts several other events almost every month like World Rafting Plateau Championship, International Women's Day Raft etc. The latest event was the WRF Junior and U23 World Rafting Championship Ivrea Qualification from 21st to 24th July. The selection of the teams is done in a fair manner to encourage competitive lines. The national federation selects the teams which have attended the WRC in a credible manner. With participants from over 35 places, like Belgium, Greece, Hungary, New Zealand, USA, Ukraine, Great Britain, Italy, Bulgaria and others, India is a proud team with its J&K team as a representative. Though, as of now, India is amongst the few teams which has only one team to represent. But hopefully, with the growing demand and awareness about rafting, the representative may grow in future.
One who has a keen interest in such sports and whose soul connects to the game, can actually get trained, participate and make a living out of 'just for fun' sports. Because the federation has set a platform to look for participants who can set a career and find a rafting family throughout the world. And well, it is serving its purpose by giving one wing to dream, to seek a life in something that gives their soul a purpose to live that is 'Rafting', And hopefully more such adventurous sports find their way to settle in this modern world and let one  achieve something in the area beyond a few moments of pleasure.
Author: Radhika Shah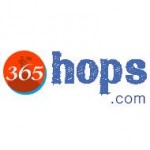 Comments
Comments