After the uncertainty regarding the preparation for the International Paragliding World Cup Championship, Chief Minister Jai Ram Thakur has flagged for the green signal. The event will be held from October 27th to November 3 in Billing.
Every year, the event is organized in Billing. Earlier this week, it was reported that there was no sign of preparation for the event by the state tourism department or by the Bir Billing Paragliding Association.
Chairman of Special Area Development Authority (SADA), Vikas Shukla confirmed that an international agency, Paragliding World Cup Association (PWCA), which organizes global, adventurous events and selects the best pilots have locked the dates of the World Cup in their calendar.
He also stated that this year, the state government has taken a major step by keeping the Billing Paragliding Association (BPA) out of the event. Earlier, it was BPA, which organized all the events, but now, the championship will be hosted by SADA in the collaboration with the Tourism Department. Mr Kangra DC Sandeep Kumar has been registered as the chairman of the committee.
Talking about the current situation and the progress of the championship, he said that the preparations for the event are in a full swing. Far now, 106 pilots, including 13 female pilots, have registered their names for the event. And Over 300 foreign and domestic pilots are expected to participate in the event. SADA has also opened a separate international bank account and 175 Euro had been fixed as the registration fee per pilot. For this championship, Pilots from China, Britain, Nepal, Vietnam, the USA, Australia, Singapore and New Zealand are going to participate in this championship.
Source: Tribune India
Author: Radhika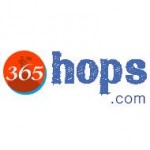 Comments
Comments