"Because We do not inherit the Earth from our ancestors,
We borrow it from our children."
John Muir once said, "The Mountains are calling and I must go." Do you fall in the category too? Do you go to the mountains often to explore the unfound? Well then you are at the right place. Today we are not going to show you all the mesmerising dreamy places that would make you jump out of your bed and pack your bags and go trekking, but we will talk about the harsh realities of trekking in Himalayas.
You are deteriorating your beloved mountains. Sad and Shocking, but yes it is true. How? By throwing garbage along your way, pooping in open and dumping the used stuff near your camping site. Everybody is talking about the problems in Himalayas but nobody is trying to come up with the solution. So here are some tips that you should follow to make sure your trek is not ruining the adventure options of your future children and grandchildren. As you trek to explore the nature's beauty and not the pile of dump because it is not a pleasant site to look at.
Use and Reuse should be the norm
Always carry refillable and easy to dispose water bottles with you. Plastic bottles should be a big no no. Carry the things which you can use and reuse. Do not carry non biodegradable products as at such height, it would stay for at least 1000 years before getting lost in the debris. Even the disposable ones cannot be thrown there as at such high temperature, it would take those years to be lost for good.
Avoid using Non-Disposable Paper Products
Use it less. There is no competition as to who will use maximum paper tissues. Wash your hands wherever you can. Do not throw the used paper here and there. Carry a litter bag in which you can collect all these waste paper and bring it back. Use all the sides of it before you discard it.
Why only Eco-friendly trek, Why not the full trip?
Let's see. Trekking is fine. You will take precautions but you can save a ton of carbon footprint on your way to reach your starting point. How? By using public transport. A little walking or hiring a cycle in the local area won't harm but would double up the fun and adventure part of your trip.
Organic food, Tasty and Green

Buy only organic food. This would have multiple benefits. No no not for environment but you too as organic food is healthy too. But yes environment would also be benefitted as less non biodegradable dump. A perfect win-win

Dig Dig Dig
Dig a pit. I know nature's call has to be attended. Nobody could ever run from that. But least you could do is a dig a small pit in the sandy area and poop there and then cover it so that mother nature can plant a tree there or you could do that too (Carry some seeds with you :P). Dump all the biodegradable waste also in a small pit so that it can be converted into manure too and leave the rest of the job to our dear Mr. Nature

Note: You cannot follow this if you are trekking on the snowy area. As the snow would eventually melt and the water would get stinky and unhealthy

Carry Out All that you Carried In
Bring back everything. You are not on a trip to your farmhouse where your servants will come and clean up once you leave. Carry a plastic bag with you in which you can put all your non biodegradable and take it back to the starting place and dispose it off properly. Let the view be great as it is all about admiring the nature's beauty in its true form <3.
Poop Products

In order to prevent the poop bomb from explosion in Himalayas, we need to bring our poop back and not let it rest there especially while trekking on Everest. Because the snow when melts get mixed with it and contaminates the water (An essential while trekking). There are many products such as Wag Bag, Clean Mountain Can which are easy to use and carry back to the base. You can also use plastic bags for this with a little innovative head in bringing it back. Carry it with you in the plastic bag and dispose it off in a soily area where it can easily merge with soil and can do some good

Remember the mighty Himalayas are getting flooded with the shit not because nothing can be done about it, it is because you are too lazy to own up to it. It's yours only, do not show such hatred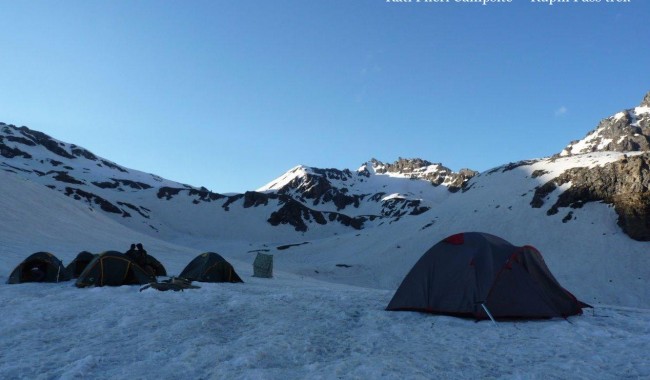 Green Camping
"Home is Wherever you Camp."
I am sure all my true trekkers could relate immediately. Do you keep your home dirty? No, Right? So Why to leave your camping place in a ruined condition once you are done? This is going to be a nice and pleasant home for other people after you. So always leave it clean. Trust me, You will feel so good

Adventure is just around the corner. All you need to make sure is it is harmless for both – You and Mother Nature. Our beloved Himalayas, the ultimate marvel on Earth offers us so much more than we could ever give it back. The least we could do is preserve it in all its glory. Adventure does not mean going to beautiful places and sitting on the edge of the mountain. It also means leaving it undisturbed as if no one ever visited so that others could come and have the same feeling.
As they say:
"We travel initially to lose ourselves;
We travel next to find ourselves."
 So find yourself in the beauty of Himalayas. Till then Happy trekking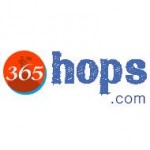 Comments
Comments