There is a reason why people choose to go by road instead of going directly to Leh by flight. Some people like me do the road trip only to experience the transit, visiting Leh is secondary.
Manali – Leh Highway is probably one of the best road drives in India. It passes through one of the high passes Tanglang La. At 5,328 m you start to feel AMS due to shortage of oxygen. But due to its gradual inclination, it prepares you to survive at such an altitude.
Every stop on the route has new surprises, filled with challenges and unexpected adventures. The route goes through some of the most scenic landscapes like the snow bond Rohtang pass, the challenging Gata loops, the adventurous Zing Zing bar, and the strange structures of Pang. Oh! Not to mention the straight road to the mountains of heaven, Moore Planes.
People travel by car, bike and even cycle! Manali to Leh highway is open for a very small time period during the year. The road opens from June to September and the ideal time period is from July to the start of September. However, this year (2016) the road opened much earlier in May due to El-Nino effect.
There is another route going to Leh from Srinagar. Infact, Leh – Srinagar is more known than Leh – Manali. Leh – Srinagar is equally beautiful and adventurous. People normally start from Srinagar towards Leh and then from Leh towards Manali. This helps to gradually acclimatize and covers both the scenic routes.
Here is a complete guide for a trip to Manali – Leh – Srinagar Highway :
http://www.365hops.com/blog/the-complete-beginners-guide-to-leh-ladakh-road-trip/
You can take the permit fot Rohtang online – http://www.365hops.com/news/an-online-permit-facility-has-been-launched-for-rohtang-pass-nid39
To preserve the fragile environment, NGT has restricted the vehicles going through Rohtang pass –
http://www.365hops.com/news/till-the-end-of-this-month-manali-is-odd-and-leh-is-even-on-its-highway-in-between-nid22
http://www.365hops.com/news/bike-rental-industry-faces-legal-problems-in-manali-nid41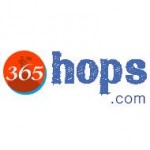 Comments
Comments