Thousands of people were left mesmerized by the daredevil aerial aerobatic performances by the members of the Indian Air Force in Allahabad. The event which was organized on the banks of Sangam on 13th Oct, Saturday, was attended by Uttar Pradesh Chief Minister, Yogi Aditya Nath and State Governor Shri Ram Naik. The event saw the participation of nine IAF aircrafts including Hawks and Advanced Light Helicopters. People turned up in large numbers to witness the brave routines being performed by the IAF teams and individuals and were left feeling truly proud of these soldiers responsible for defending the skies of our vast nation.
The aerial show started off with a skydiving act, performed by the skydiving unit of the IAF and aptly named Akash Ganga. Wing Commander Samyal led the team in this daring and death defying performance that left the audience enthralled. Other performances included three IAF pilots diving from Mi17 helicopter from 8000 feet and forming a hook with three parachutes in the colours of Indian flag, before landing in front of the audience. There was another aerobatic performance by the members of the Sarang Helicopter team, led by their CO, Wing Commander Gadre.
The performances were appreciated by one and all and participating IAF personnel were showered with much praise. The event was an attempt to reflect the thrilling and adventurous lifestyle that the people joining IAF will get an opportunity to enjoy. At the same time it showcased the unique skill and competence of the IAF personnel as an integral part of the Indian security forces. The event also aimed to motivate younger men and women to join the force.
timesofindia.indiatimes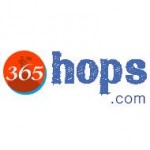 Comments
Comments