Rohit Shetty's film, Simmba's shooting locations and other facts might have made its way to the headlines. But what is new, is that the film actress Sara Ali Khan, who is the shooting with Ranveer Singh has found an adventurous way to enjoy her time when she isn't facing the camera.
https://www.instagram.com/p/Bo3Jpz6HDN7/
Currently, the film is being shot in Switzerland, and to make the most of it, Sara recently treated herself with some Paragliding getaway in the country to fly in the sky and witness its beauty from the sky.
In a video uploaded on her social media (Instagram account) whose caption reads as 'the moment you doubt whether you can fly, you cease forever to be able to do it', you will see her enjoying and flying in the air.
The video shows her with the instructor who asks her to give a message to her parents and she happily talks about how she is feeling at the moment. She is seen expressing how she is enjoying Paragliding across the lake and the Swiss Alps. And with this, she looks seized in the beauty of the place and looks unbelievable with the fact that she is flying across the Swiss Alps.
Source: Box Office India
Author: Radhika Shah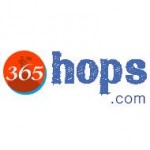 Comments
Comments