As this is a season of Leh Ladakh Road Trip, I am adding another beautiful chapter to it that would make your trip even more special. Known for its rugged and desolate location, cut off from the world with no networks, skewed internet and just a few people to talk to, Let's add some colors to this chalky picture of Leh Ladakh just for you. Yes, I am sure what I am talking about. Let me take you to rich and colorful Naropa Festival held after every 12 years. Lucky for you, that 12 years just ended and the Naropa festival has been commenced in all it's pride and glory in July 2016.
Pics From : http://ow.ly/xwzh302a6tN
It's called the "Kumbh of the Himalayas". Happening after every 12 years, It attracts devotees from all over the world. Around half a million people from different communities around the globe come together, both physically and spiritually, to adore the marvel of this festival which has preserved in itself, thousands of years of culture and traditions. Devotees gather at a monastery in Hemis village in Ladakh, 45 kms from Leh and celebrate the life of Buddhist Yogi Naropa in all its glory. Lasting for a month, it is a fantastic blend of music, dance and spiritual teachings.
Pics From : http://ow.ly/zkwr302a6Er
Naropa was a treasured 11th century Buddhist scholar saint who ushered in a rich tradition in Tibetan Buddhist philosophy. His life is an epitome of resoluteness, dedication and endurance . Famous for being the most wisdomous gatekeeper of Nalanda University, in his quest for enlightenment, he left in search of his master Tilopa. He underwent extreme hardships and unfavourable circumstances which later came to be known as "Twelve Fearful Experiences of Naropa". He encountered wild animals, petrified women, ferocious dogs and others that scared him to death and posed a hindrance in his path towards his master.
But as Buddha said "There are only two mistakes one can make along the road to truth; not going all the way and not starting." Naropa was determined not to make any of this mistake and hence moved forward with even more affirmation that he is getting closer to where he belongs. After going through all the pain and sufferings he found himself in a village where he met Tilopa, his master, in the form of a fisherman. With his desperation and determination to become Tilopa's follower he underwent extreme suffering and emerged triumphant.
Pics From : http://ow.ly/a9Nh302a6Od
Naropa festival of 2016 celebrates 1000 year anniversary of Naropa's visit to Ladakh making the event even more special and grand making it must to visit by millions of believers. An extension of the annual Hemis festival to celebrate Guru Padmasambhava's birth anniversary, Monks dance to the beats of traditional instruments in colourful costumes and masks. The scenic beauty of Ladakh is further enhanced as if somebody is trying to paint the chalky sketch of the landscape. It is such a beauty that can be captured and cherished your whole life.
For this event, Lamas who have been practising for weeks enter the main halls of the monastery. They light the lamps, recite the prayers and blow the conch shells as a beautiful sun rises behind the mountains chasing away the darkness and evil inside of every being present there. Standing in that auro itself would make you feel cleansed and much more closer to God. Next comes the famous dance by the lamas who wear centuries-old costumes and traditional masks symbolising our inner Demons and Gods. The whole place vibrates with the beats of gongs, pipes,horns and drums with the masked lamas whirling in the mesmerising rhythm. The masked dances or Chham depicts the  6 manifestations of Padmasambhava – wrathful, benign, feminine, royal, saintly and leonine.
Pics From : http://ow.ly/4SZM302a6YK
One event you could not miss is the display of sacred Six Bone Ornaments belonging to Naropa, by head of the Drukpa Order, Gyalwang Drukpa. Considered as some of the holiest jewels in the Himalayas, it symbolises the origin of many practices of Tibetan Buddhism. In honour of the completion of 1000 years, a statue of Naropa would be installed after the event and consecrated as a monument. This year would have the largest number of Drukpa masters offering their sermons and teachings. The unfurling of thangka, a historic silk stretching several floors high would be displayed to public on 14th july 2016. It depicts our worshipped Buddhist saint Guru Padmasambhava.
Naropa festival is a marvelous example, where tradition meets environment. Various health camps and tree planting programmes are organised in parallel by the Drukpa Charity Organisation "Live to Love". The head of the organisation, Gyalwang Drukpa is the recipient of the UN Millennium Development Goals Award and India's  Green Hero Award.
A perfect example of turning compassion into action, Drukpas today have an important say in Leh Ladakh's environmental issues. Looking at the festival as a medium to promote tourism and cultural heritage, it helps local people to bound with outsiders and make a long-lasting relationship with them.
Pics From : http://ow.ly/4gqE302a75I
The glory of this "Kumbh of the Himalayas" can be assessed with the amount of publicity it has gained before even getting started. French lighting experts are visiting Leh Ladakh to organise  the world's largest 3D Video Mapping at the festival this year. It is a celebration of extraordinary significance.Naropa festival surely makes a spot at the summer calendar of not just locals but tourists as well. Vietnamese are already coming in thousands with a keen interest shown by the citizens of many countries all over the world. Naropa Festival would definitely be a must-attend extravaganza for the travelling enthusiasts all over the country and the world alike.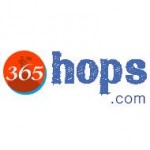 Comments
Comments