Traveling and being outdoors is something which has thrilled mankind from the very beginning. You may be a humble homemaker, somebody at the commencement of a professional career, or even somebody who might be scaling the heights of professional summits- being outdoors is heart enticing for all alike. While being outdoors and close to nature might be enticing as an option to de stress and rejuvenate, the real reason for its attractiveness is that it is the natural way of living. The human civilization as we know it today started with our forefathers as nomads, hunters and food gatherers- all with adventure and thrill at their hearts as the most natural emotion.
Given this natural flair for adventure many adventure lovers today venture into the wide open lap of nature, to find what perhaps drives the whole love for adventure- a challenge. This is what sees us all diving to fathoms below the sea, and climbing daunting summits. Speaking of summits, what better challenge can possibly face you in the world than scaling the daunting summit of the highest peak known to the contemporary world- Mount Everest.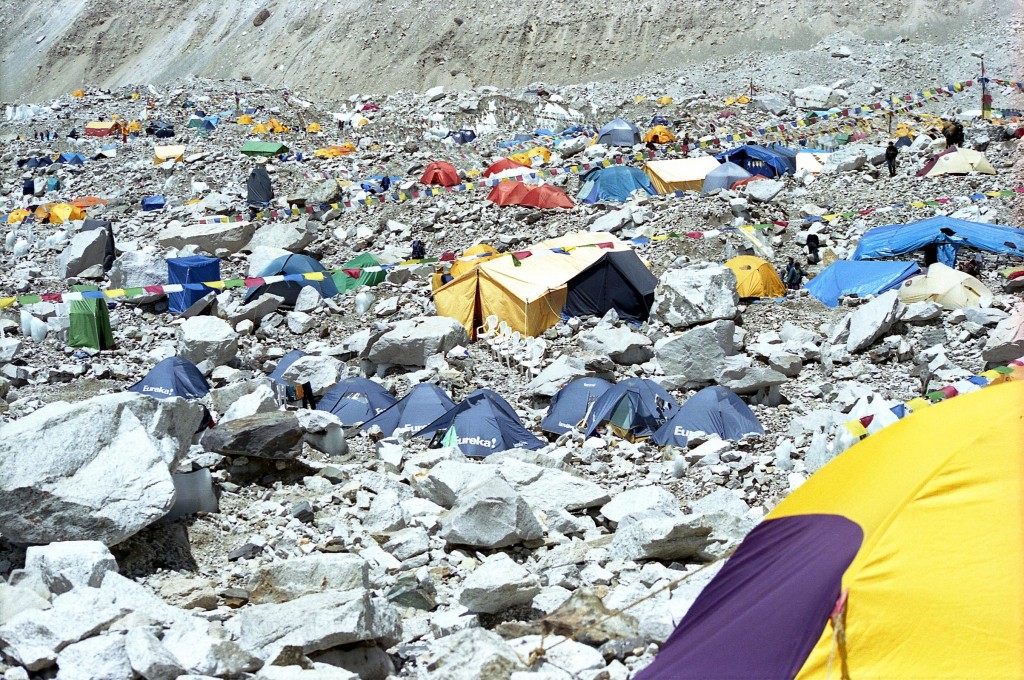 The Tibetan platue view of Our Juggernaut
The mountain peak which stands as not just the Mahalangur mountain range in the Himalayas, is the highest peak on the planet as well. It is revered and referred by various different names in different regions – Sagarmatha in Nepal and Chomulungma in Tibet. From the perspective of trekkers and adventure seekers, Mount Everest in itself is both a heaven and a challenge. Apart from the most expected obstacles in the form of an unsparingly cold weather and altitude sickness for trends as the trekkers, the Khumbu icefall stands as an undeterred challenge. Trekker can leverage the knowledge and the natural skills of the local Sherpas, but if you dream of being in the august league of Edmund Hillary and Tenjing Norgay, you have to go prepared fully – both in terms of physical and mental strength, and the right gear and accessories.
However given the daunting height of the highest peck of ground on earth, trekking to it and scaling it's summit isn't everyone's cup of tea. It takes only the most avid and experienced trekkers to even attempt t scaling the heights of Mount Everest. In fact one has to showcase their past experience of daunting treks and scaling other peaks, before they can attempt to make it to the elite group which only a few handfuls are a part of across the world. So does that mean that adventure enthusiasts who do not boast of such an impressive adventure profile can consider Everest as a distant dream? Well, not really!
Given the height of the summits of this juggernaut, the base camp where the ultimate Himalayan challenge of climbing to its top starts, is a challenge in itself. This is what is popularly known as the 'Everest Base Camp Summer expedition' to the Everest, and is attempted each year by thousands of mountain climbers and adventure seekers from across the world. This is in fact a summit in itself when trekkers trekking to the very peak of the mountain want to accamatise. The name of the trek does not in fact do justice to what it really refers to.
What's waiting for you on the Trek
It is anything but obvious that with the height at which Mount Everest's summit stands; it is bound to cover a very large area over the face of the earth. This can well be seen from the fact that the base camps to the trekking expedition to the summit start from two very different countries. The northern base camp for the expedition is based at Tibet, and sits at a very respectable height of 5150 meters above sea level, while the southern base camp lies in Tibet, at a slightly higher height of 5364 meters above sea level. The campsites are basically just the rudiments to the trek to the summit of Everest, which the professional trekking expeditions make use of during their ascent and descend from the peak. Each side of the base camp basically gives the trekkers the access to the peak from the respective ridge sides – the north base camp is used to trek from north eastern ridge while the south camp from the south eastern ridge.
The North Base Camp
If all these fact and figures about the trek and the vicinity are just about intimidating and scaring you off it, just don't let it just yet. In the midst of the torrential and unsparing weather conditions in the Everest Base Camp Summer expedition, what awaits you is a chance to witness how the human civilization has blossomed in the laps of the mighty Himalayan range. This is a chance to see some of the most forgotten villages of Nepal and experience what lifestyle makes the local Sherpas a force to reckon with during the trek. All this is packaged beautifully amongst perhaps the most spectacular views of the mesmerizing valleys, peaks and rivers which are like hidden in the heart of the Himalayas.
LET'S GET PACKING, SHALL WE!
If you are thinking of heading for this adventure of a lifetime, getting ready for the trip is the most imperative thing to do.  This is not just important from the point of view of being ready, but becomes all the more important when you look at the weather conditions which await the trekking enthusiasts there.  In the freezing cold , chilly winds and the unexpected precipitation which characterizes the trekking experience, it is important to respect the weather conditions while you prepare for your upcoming trek. The preparation does not have to be too formal or over the board; just stick to the basics you can think of before you head for Everest base camp trek 2016, a place with such torrid weather conditions, and you will find yourself with a fairly comprehensive to-do list.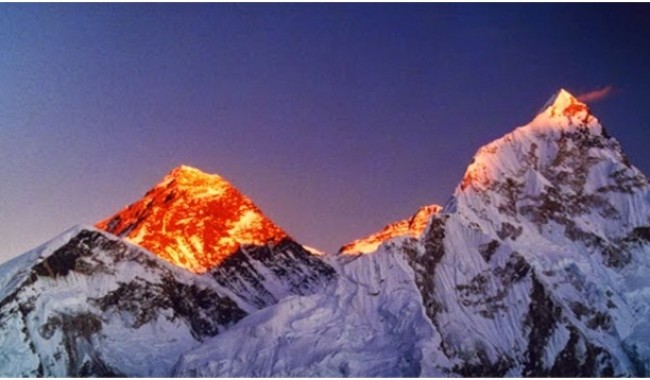 A man needs to sleep, after all!
Your days at the Everest base camp trek 2016 will be fairly taxing, both physically and mentally. The rugged terrain and all the obstacles and problems it comes bundled with will need you to be on your toes at all times – with both your body as well as your mind during the day. Thus the only time which you will really have at your hand to buckle up and rejuvenate is the night time, and it is not a smart move to be callous about it. Ensure that you pack all the things necessary to make your sleeping experience a comfortable one.
The first thing which your to-do list should ideally start off with is definitely a sleeping bag. The sleeping bag is going to be your first line of defense against the biting cold and the chilly winds which would prevail freely when you chose to hang your boots at night for the day, after toiling hard on the trek. This is why a sleeping bag is definitely something which cannot be ignored.
Go for a sleeping bag which is warm, cozy and soft on the inside. What it is really meant to do is to provide you with a decent cushion for the back and the arms when you sleep so that the surface you sleep upon becomes immaterial. While doing this, it also has to be practically air-tight, that is, it should under no circumstances allow any stray water, ice or chilly winds through it, making you feel as if you are sleeping in a heat locked cocoon. While a waterproof material is essentially what you will want your sleeping bag to be made of, you would also want it to be tight in rolling and compact when packed for the weight you would have to carry on your trek's sake.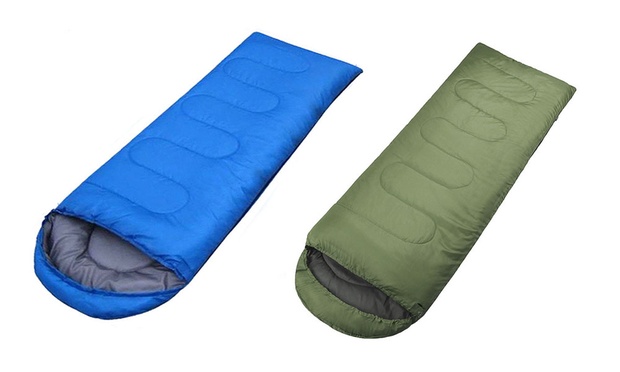 A fold-able sleeping bag
When it comes to a comfortable sleeping experience on the trek, there is also another item you would want to pack in your bag – a 'therm-a-rest'. While the trekking trail to and fro the base camp to Everest would have small hotels and make-shift tea shops enroute, there is no guarantee of the quality of the mattresses or the kind of surfaces you would get there to sleep at night. Thus being ready with your own mattress, just in case would definitely do no harm. You can find a host of types today, but always go for a compact, inflatable one, which would give you the added advantage of being small and size resulting in a great space saving in the bag which you pack.
Post a tiresome and taxing day hiking around in snow and ice, when you finally come o rest in your tent, you would want to get rid of your trekking shoes and change into something comfortable to sleep. A pair of fleece pants in your bag would prove to be just what you will need then, for a cozy and rejuvenating sleep during the night. While you pack them however, make sure that they are kept at some place dry in your luggage. The last thing you want is to head back to your tent and change into a wet pair of pants for the night.
Pay Attention To What You Wear!
Being at the very foothills of the highest summit which the world has to offer for scaling, you can be absolutely sure that trekking around in the vicinity. While the steps mentioned above will give a trekker a chance to fight the chilly nights, the actual trek will be a whole new story. The shield you will have and need during the actual trek will be the clothes which you wear, and it is hence imperative that you have a section in your luggage dedicated to the clothes. Let's look at what can make all the difference for you as a trekker when it comes to the clothing you carry along.
For the lower body which is going to be the area in your body which will propel you forward during the trek, a track pant is necessary. Choose the right fit in terms of the size and make sure that you try them out enough times before they deserve space in your packed luggage. This is because the last thing you would like on the actual trek is to be caught with a pair of ill-fitting track pants, which will make you, walk, bend or move uncomfortably. Go for the stretchable make of these trek pants, which can be easily purchased online, and come in various makes, fabric and colors.
For the times when you might needs to cross a river enroute or for the slightly warmer days when you would not want to be stuffed into full-ammo trek pants, keep a pair of nice and waterproof shorts packed in your carry luggage. Just a single pair of dry easy shorts will do which do not absorb much water and can dry off easy within no time. The shorts will also act as a lower when the trekking pants need to be brought down, hence protecting your privates from the attack of biting winds or freezing water during the trek. As you start ascending towards the base camp and it starts to get colder, have a warmer second layer of trekking pants packed with you. This should be a bit warmer than the one beneath it, and would take all the beating of the ice and wind over it.  A smart thing to do is to cover up all these multiple layers of clothing with an ultimate cortex layer, which will be the first line of defense in the biting cold. This can well be made of fibre or synthetic but absolutely has to be water proof and snow-proof. It should be easy to slip into and for this it has to be flexible enough to not squabble along into piles when you bend, sit of slouch during the trek.
Pics @ http://goo.gl/E83Iyi
The mid-section of your trekking attire is where you can play a bit with the layers you put on, and you can pack stuff like short t-shits to start with, and a  merino wool ice breaker top to go along with this. What the latter will do is to keep any snow which creeps in from the top layers away and would not smell either.   Pack up a set of five to six of such tees, pullovers and fleece layers to stay packed up. You might not eventually need all of these at the same time given the conditions, but you can mix and match them to use, as per your convenience. Do not forget to top all these layers of good woolens with a nice wind breaker or wind cheater jacket, which will save you from those chilly winds and snow storms. Needless to say, go for a jacket which comes with a hood, to keep you air tight from head to waist.
For a comfortable day's work in those hard soled trekking shoes of yours, you would need a few pairs of socks packed as well. Make sure to carry at least 2-3 pairs each of hiking socks and liner socks (the added numbers for just in case one of these pairs gets wet). Have a couple of pairs of woolen thick socks as well, for times where the chill starts to bite in your feet. For your hands which will do much of the work in holding and gripping the gears during the trek, have a thick pair of North face gloves packed. These have to be true to your grip size and can be supported with inner support layers to keep you further warm. Keep a smart pair of liner gloves handy as well to form a base to the main gloves, which will ensure that your hands do not get exposed even at times when you get rid of your main gloves to let's say click photos etc. Again, make sure that you keep all these – gloves, socks, mufflers etc handy so that you can flip between pairs and use them easily without wasting much time or energy during the trek.
If all the stuff which you pack looks to be too much when you land at the trekking spot in terms of what you can sanely carry with you, do not be bogged down. There is always going to be those itsy-bitsy things which you will have in your luggage such as travelling t-shirts, those extra pair of shorts, sneakers, trekking shoes, razors and what not which will not be of much utility while on the trek. All these can be conveniently left back at the hotel in Kathmandu, before you leave for the actual trekking site. What will hence be a good idea in this light is to pack such stuff in either a separate smaller bag which can be easily dropped aside; or if it absolutely has to sit with your other imperative gear and luggage on the flight, keep these things packed much on the top, to save yourself those packing hours and energy in the hotel.
Stay Stocked Up On Your Fuel
You know you are heading to a place which will test not just your physical strength, but also the endurance you have built in your body. With the biting cold and the dipping temperatures which will be a usual experience during the trekking experience, you would want to be stocked up in terms of food to keep you warm and energized.
Dry fruits will be a handy snack to keep during the trekking times, and at night. What makes them an interesting carry along for your base camp trek to Everest is that they will not hold very much space in your luggage, and you can even stock them into the pockets of your shorts or trekking gear. There are a lot of varieties you can bank in on before you commence your trek; almonds and raisins will give you the energy to curtail the torrential winds and dipping temperatures when trekking, dates will help you keep warm enroute. Whenever and if you get some warm milk at one of the tea shops or hotels enroute, the dry fruit stock can come in handy for making you a nice and wholesome meal, equaling a decent breakfast you would have at home, in terms of calories. Many smart trekkers measure these dry fruits and segregate them into packets, stocking each packet separately. In this way, they are able to ration the lot they carry and ensure that they stay energized all through the trek. A few bars of chocolates and energy bars can accentuate the energy stock for you, without any extra overload in terms of weight.
Pics @ http://goo.gl/uEfyuC
Staying hydrated during the trek is crucial, all the more at the terrain you are going to trek in. This is because unlike other terrains, you will not sweat like crazy and visibly, but inside those piles of clothes which you have on. Hence staying hydrated will become crucial to maintain your body temperature as well as the flow of nutrients and energy through it. Work with a back up approach here! Have a hard fiber water bottle, which will be used in handy, and would give you that first liter to the start of the day. This can also be filled up with hot boiling water without damaging it, and then put in nicely into your sleeping bag, to give you that warmth at night. In addition, have an extra water pouch with you, which will be your back-up replenished. This can stock up as much as two liters of water, and can be sourced into your water bottle for easy usage from time to time.
The Add On Accessories
While most of the clothing, gears, jackets, layers we have discussed above are enough to take care of the major body surface, it is important that some of the more vulnerable parts are fortified will defense mechanisms against the cold. Though many people seem to have an inexplicable prejudice against it, a balaclava can come in very handy when it comes to protecting the neck, the upper chest and the chin from the cold. As these are the areas of the body from which the cold can sweep in easily, a balaclava works by covering thee areas fully, hence filling up the baps which your pullovers, t-shirts and jackets are bound to leave. Top it up with a nice hat to cover your head and forehead, which can be either a full woolen hat or a nice and suave light cap. A longer version of a balaclava can also provide you that much needed cover from the biting winds. A nicer and more preferred alternative to a balaclava is a buff, which will give you an all round cover to the neck.
A balaclava or buff can protect your head, neck and chest from cold
Pics @ https://goo.gl/WnrSPi
Being the high altitude and the shivering cold climate you will be faced at the foothills of the highest mountain on the face of this earth, the last thing one would think he or she has to worry about is the sun. However seldom to people know that with the high altitude they are ascending to, they are all the more closer to the sun as well, and are at a greater risk of damage to their skin, eyes and years. Also the snow scattered along in the vicinity acts as a nice reflecting surface to the sun rays and can accentuate the sun damage which can quite easily be caused to your skin. Have a few bottles or tubes of 40 or 50 factor sunscreen lotion with you. For your eyes, use sunglasses or any other form of reflector blocks. Make sure that you have a long hat handy for you for those sunny days, so that you cover the top, back and foreside of your head covered, along with the ears and the neck portions. This will prevent the occurrence of any sunburn to your skin, which might aggravate with the altitude, and potentially lead to ending your trip midway.
Medical Assistance and Accessories are A Must Have
Let's face it here! The trip you are heading to is no touristy outing; it will be full of adventure into the torrid laps of untamed nature, and small cuts and bruises are more than expected. Be ready with tools and medicines to perform basic medical procedures and hygiene tasks. These could include nail filers, brushes, plasters, bandages, joint covers, pain killers, blades and even a small mirror if you would like to. Have some basic have to lotions and disinfectants with you, should you clean up a cut, bruise or a wound enroute. As add-on, have a small hand towel at your disposal, which would come in handy during medical procedures and to keep your hands dry post these procedures, or post washes along the route.
Pics @ http://goo.gl/sdSshs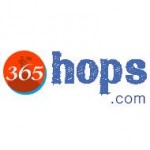 Comments
Comments