This saga is about a fort which was abandoned after it was promised a bright future. An unsung hero, who has tremendous adventure to offer, Prabalgad (2300ft), is a commanding fort that is strategically located and so huge that it can take hours to explore the whole fort. Though it is in ruins, the fort gives views of Kalavantin Durg that is very different and eye catchy!
Prabalgad, also known as, muranjan, was originally going to be converted into a hill station. But due to lack of water, the Britishers had to shift their plan to Matheran.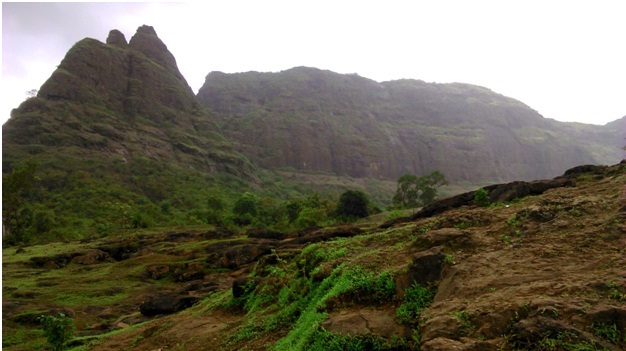 During the ripe monsoon days I had to lead a group of nearly 12 people to the fort of Prabalgad. The fact was that even I had never been there! But I knew the way till the base village of Prabalmachi and thought I would be able to manage at least from there.
So here is my real time experience I would like to share –
We assemble at Panvel station and stuff ourselves into local rickshaws called Tuk Tuk. The insides fill with the buzzing sound of the engine. As I pop my head slightly outside, the breeze hitting my face feels amazing. The greenery outside and the changing landscapes feels welcoming.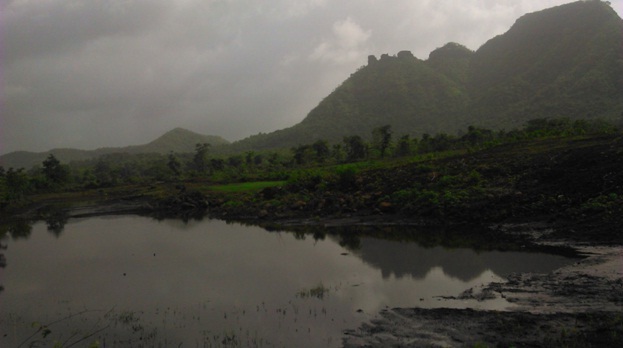 We reach the start point of the trek (which is not the base village) and I immediately start giving instructions of Do's and Don'ts of trekking. Herds of colorful figures could be seen ahead. Being a popular trekking destination (Prabal Machi), it usually stays crowded.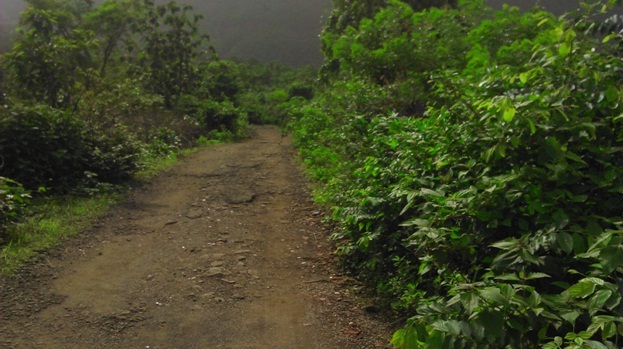 We start our trek with all the excitement and enthusiasm. The route is quite straight forward. The path is not rocky. In just 30 minutes we start gaining height. I am able to see bird eye view of the surroundings. Vast plains of greenery are neatly divided into square blocks for farming. Occasionally there is mist coming on our way. We can literally feel the sensation and blurred vision!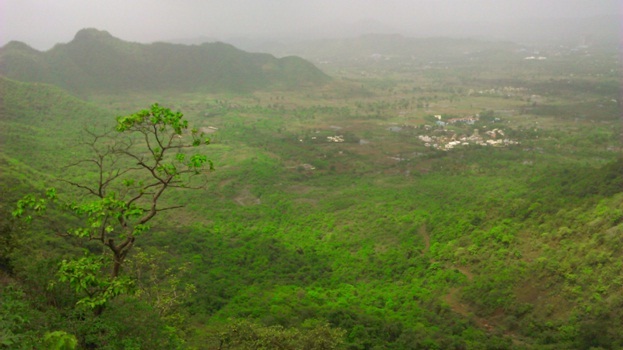 As we climb the final path, a stream runs besides. It looks inviting for a quick bath. "No, I have to lead the team and take further." I tell myself. What unfolds next literally made everyone go Gaga about it.
*As we reach on the top* It is a plain ground standing on a cliff; it opens up to a ground dropping valley. While the mist rises up, we are hardly able to see anything. Everything is point blank. There is silence. Suddenly it feels empty from the materialistic world. It feels as if we are in a heavenly dream. Getting fully wet and shivering in cold, we have hot cup of tea. The hot liquid getting through the food pipe rejuvenates the whole body with energy.
Roughly in 1 Hour 30 mins we reach Prabal Machi, the base village for Prabalgad. Prabal Machi has its own charm. Many people just trek till here and then go back.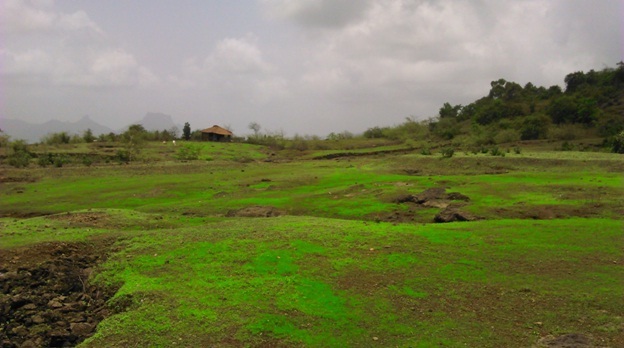 We quickly get ready for our next trek further, that's the mighty Prabalgad. We took a local person to guide us. As we enter the thick jungles, I noticed that there are numerous trails leading to multiple directions. We could have easily got lost in it. The route to Prabalgad is not direct. One has to trek towards extreme right (south), trek up and then walk towards left (north).
As we are walking towards right, the trek gets suddenly steep. Everyone finds it difficult as they struggle at their own pace. But we manage to climb up somehow as I along with the local guide helped everyone getting to the top. We start walking towards the extreme north of the fort. It is not a short walk.
As we reach to the north, we are again taken aback by the spectacular views we witness. We can see the long pinnacle of Kalavantin Durg standing right in front dressed in green. The mists are dancing around. I can observe the sea of greenery stretch as far as my eyes could reach.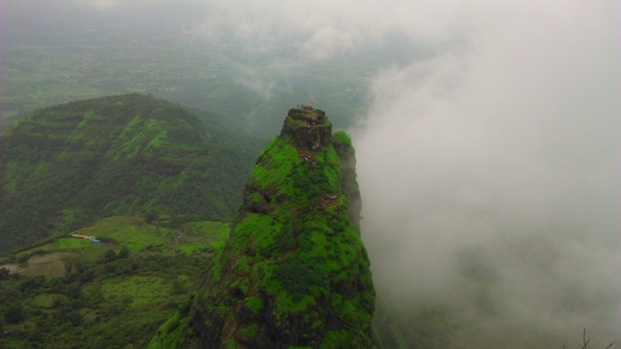 Heavy rains pour down as we start returning. Walking amidst the trees, It feels like walking in a rain forest. I and everyone else had superb fun.
In the end I would just like to say – 'don't hesitate in visiting a tourist/popular place, there is always an unexplored part of it.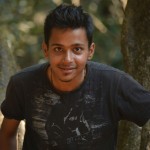 Comments
Comments