Fed up of the daily hubbub and rush? Take a break from the hustle bustle of the city and prepare to spend some time in the serene lap of Mother Nature. No, I'm not asking you roam around in a paddy field or lying down in the greenish grass, but there is another means where you can really enjoy the beauty of nature as well as meet some beautiful members of the nature. Yes I'm talking about the exciting jungle safaris. Jungle or wildlife safaris are very popular in India. There are above 99 national parks and 450 wildlife sanctuaries in the country that allow you to take a ride. With a wide diversity of flora and fauna; India has made a mark by being the home of the most splendid animals. Especially, Tiger, which is a rare species and almost coming to extinction, you will find them in some of the parks. Here mention some of the top 10 best wildlife safaris in India till date.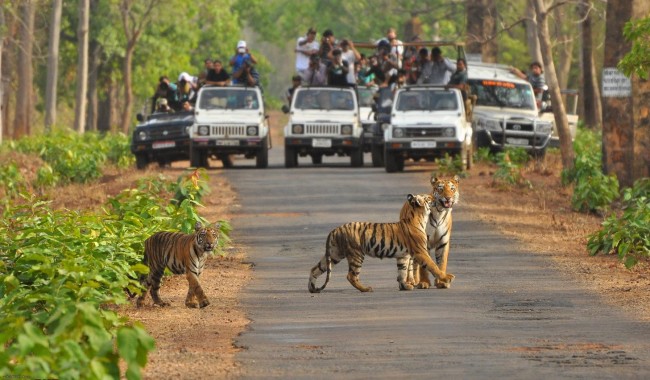 Ranthambore National Park is one of the largest wildlife parts in northern India. It is situated in south eastern Rajasthan in the Sawai Madhopur district covering an area of 392 kms. The park is well known for the tigers and you can find them easily during the daytime. The best time to visit Ranthambore National Park is during November and May. You can also find other major animals such as wild boar, leopard, nilgai, sloth bear and hyena in the park and also a wide range of birds, reptiles and trees etc.
2. Corbett National Park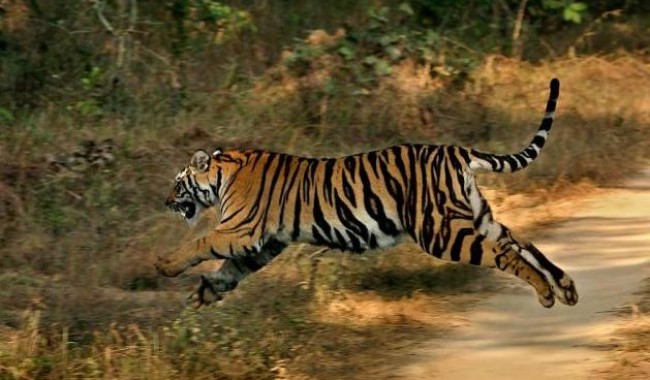 The Jim Corbett safari National Park is the oldest wildlife park in the country. Located in Nainital, Uttarakhand, this park was built to protect the endangered Bengal tiger. Corbett National Park covers an area of 520.8 kms of the hills, marshy areas, riverside belts, grasslands and large lakes. Trip to the jungle is done through a jeep or by sitting on an elephant. You'll find more rare species of animals including otters, fish eating crocodile, the royal Bengal tiger and much more.
Bandhavgarh National Park is located in Umaria, Madhya Pradesh covering an area of 450 sq. kms. The park consists of a huge population of leopards and varied species of deer along with breathtaking flora and fauna. Bandhavgarh Park has over 250 species of birds and 22 species of different mammals and it is said to be the real home for tigers. You'll find more species of animals such as chitals, langoors, sambars and bison etc.
Kanha National Park is the largest national park in Madhya Pradesh which is also a home of one of the tiger reserves of India. The park is well known for the royal Bengal tiger, leopards, barasingha, sloth bear and Indian wild dog. You'll also find more than 1000 species of plants in the park and other mixed trees including the beautiful Indian ghost tree inside the dense forest. One of the biggest attractions of Kanha National Park is the sunset point, popularly known as Bamni Dadar.
Source- http://bit.ly/18wjWlX
Kaziranga National Park, which is famous for the one-horned rhinos, is located in Golaghat-Nagaon districts of Assam. This is a world heritage site where you'll find 2/3rd of the world famous one-horned rhinos. The park is spread over 828 sq. kms in the floodplains on both sides of the great Brahmaputra River. You'll find vast savannah grasslands and wetlands in the plain area of the park. The rides are given either on a jeep or an elephant's back. More available animals are the different species of deer, buffaloes, migratory birds and tigers.
The Sunderban National Park is situated in West Bengal and is famous for the royal Bengal tiger. The park covers a vast area of 4264 sq. kms and is one of the largest tiger reserves. You'll get to see the chital or spotted deer and rhesus monkey in the Sundarbans and the aqua fauna includes a variety of fishes, hermit crabs, red fiddler crabs and the Ridley sea turtle. You will also find a varied range of reptiles such as the king cobra, water monitor and rock python etc.
Source- http://bit.ly/1C2T4b2
Gir National Park is located in Gujarat covering a total area of 1412 kms. This wildlife park is the only home for Asiatic Lions and considered as one of the most protected places in Asia. The park has 300 lions and 300 leopards, according to the official census figures. More attractions are chital deer, sambar, nilgai or blue bull, four horned antelope, Indian gazelle, wild boar, langur, porcupine and the rusty spotted cat. Gir also has a wide population of crocodiles and birds of various species.
Source- http://bit.ly/1AbNVY0
This park is situated in the Seoni-Chindwara districts of Madhya Pradesh covering a total area of 758 sq. kms. Pench has more than 1200 species of birds and rare and endangered plants. Having a huge population of chital deer and sambar, Pench also have the highest number of herbivores in India. The best time to visit Pench National Park is in the winters, i.e. from November to February.
Source- http://bit.ly/1Ew8mWi
Periyar Wildlife Sanctuary is best known for giant Malabar squirrels, giant bison, wild elephants and birds. This sanctuary is located in eastern Kerala covering a wide area of 925 kms. Periyar is covered with grasslands, tropical and evergreen forests containing sandalwoods, teak, mangoes, banyan, tamarind, sacred fig and Nageia wallichiana, the only South Indian conifer. There are 35 different species of mammals and 45 species of reptiles in the park along with many endangered species. Periyar alleges to be an important place for tigers and elephants reserve.
10.  Manas National Park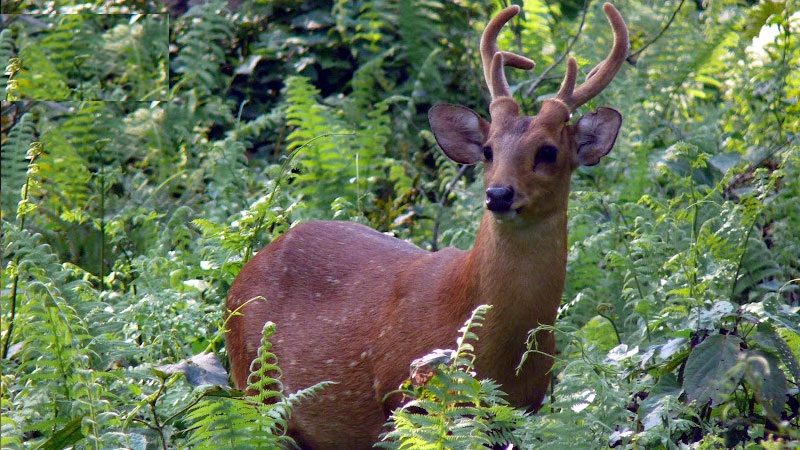 Source- http://bit.ly/1HpQxGF
Manas is situated in the foothills of Bhutan-Assam borders and it is a UNESCO world heritage site and tiger reserve. It covers a core area of 500 sq. kms. Manas include a variety of endangered species like the tiger, rhino, pygmy hog and elephants etc. It consists of a spellbinding landscape with tropical plants, grasslands and evergreen forests as well. Thanks for reading the article and stay tuned to us!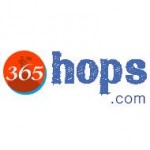 Comments
Comments