1. GOA
Source- http://bit.ly/1uMtfmF
Goa is a potpourri of beaches, food and celebration. Christmas is celebrated grandly in Goa for most of its population is Catholic. It is no hyperbolism if we call Goa "The celebrations' capital of the country". The celebrations include midnight masses and carols' singing all night long. The churches are all ornamented with lights and flowers of every color and the celebrations are not limited for Christian customers, everyone parties to their heart's content in Goa. If you are planning to celebrate Christmas in Goa, then you might as well catch up the Sunburn Music Festival, which is starts from December 27.
2. MUMBAI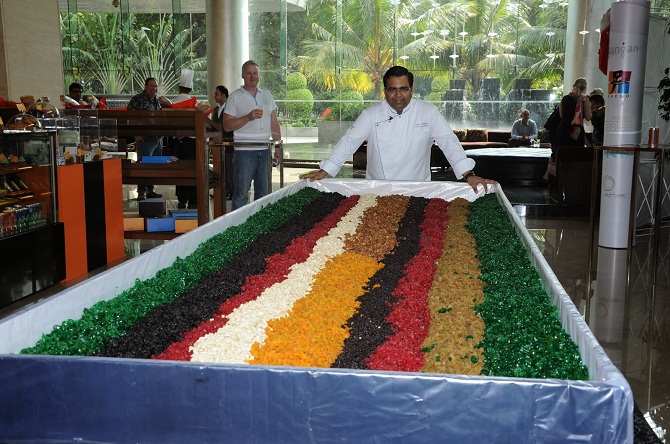 Source- http://bit.ly/1uHZqTq
Needless to say, the busy city is a perfect blend of music, street food and entertainment. The city is nocturnal and is perfect for Christmas celebrations. People from all over the country gather here during this time of the year to have hardcore fun. The bakeries bloom with their special delicacies for Christmas and the shopping areas are crowded with customers 24 *7.
3. PONDICHERRY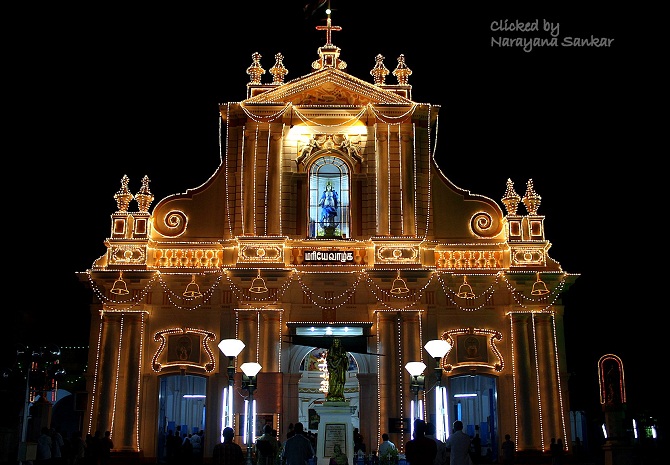 Source- http://bit.ly/135Vsxd
Thanks to the French influence,  Christmas is largely celebrated here with fervor. It's a time when the appetizing French cuisine is served in all the restaurants. The beaches, brightly decorated, add to the zesty celebrations.
4. SHILLONG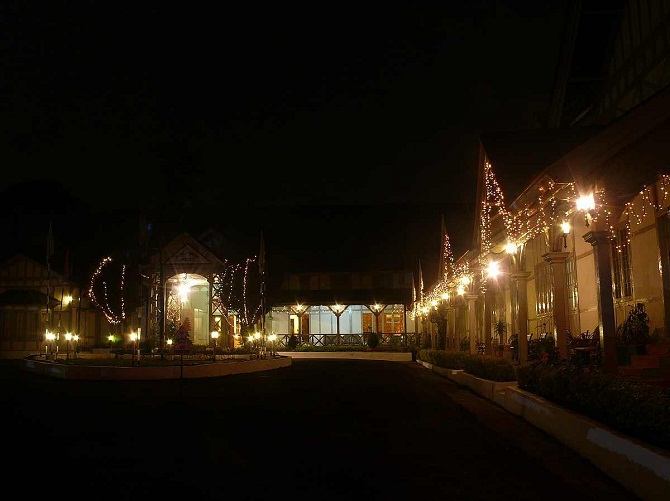 Source- http://bit.ly/1GH4DBs
The North-eastern city is a picturesque place to celebrate Christmas. The city is residence to a large population of Christians and hence all the buzz and glory in December. The city's crowds converge into the churches where the gospel music is played and carols are sung all night long. The chilly winter adds to the excitement and fun. Shillong's quietude is a bonus.
5. KOLKATA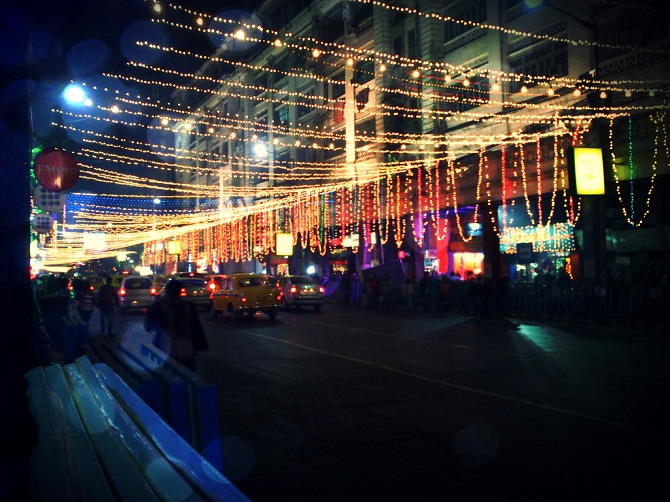 Source- http://bit.ly/1wzg9wg
Despite not having a great population of Christians, Kolkata celebrates Christmas like it is one of its own. The city of joy is not bound by different cultures. Every culture is one and Kolkata never denies any celebration. People from all societies walk into the churches and sing carols. The aromas of the Christmas delicacies waver around everywhere you go. Joy is everything in Kolkata-the cause and the effect.
6. MANALI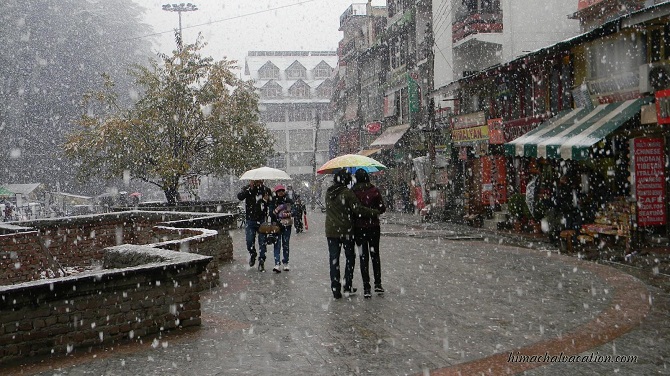 Source- http://bit.ly/13pQz3d
For those who are trying to experience real Christmas- Building a Snowman! Manali is the perfect place for you. Making snow angels & Skiing is just one step away from you. Snowfall generally occurs during the time of Christmas and people come here to experience real snowfall. It's just a chapter in a fairytale book-celebrating Christmas in Manali.
7. KERALA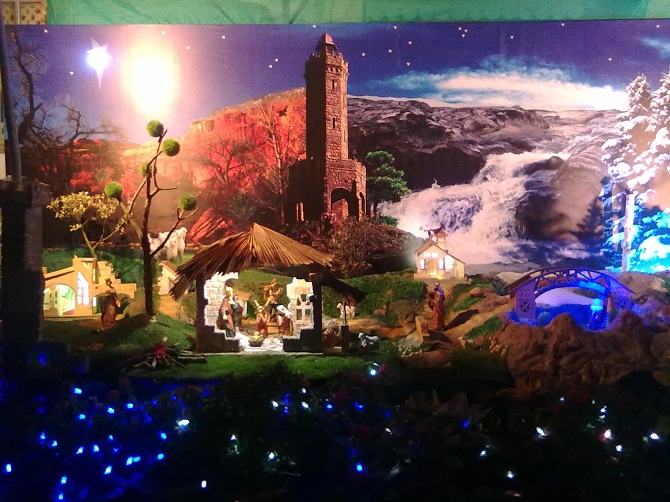 Source- http://bit.ly/1Acdj0E
Churches and Churches everywhere in Kerala. Christmas is celebrated with great devotion across the state. The local celebrations have a thing that's just not found anywhere else. Special cooking is done during Christmas, the fish and chicken specialties are worth dying for. One can have an adventurous Christmas celebration in a house boat, in the beautiful backwaters of Kerala.
8. BANGALORE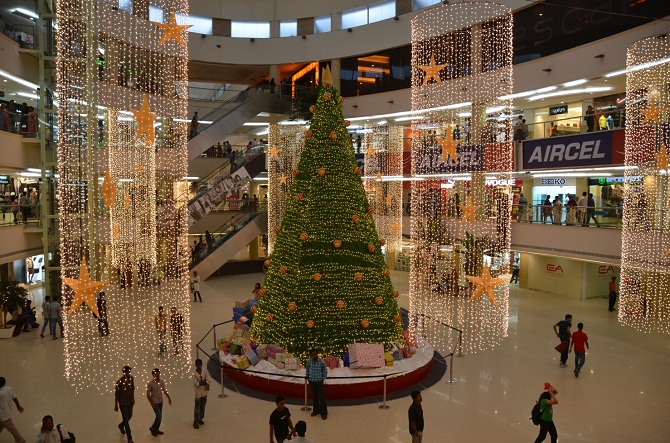 Source- http://bit.ly/1ste6Gi
Bangalore celebrates Christmas with more zeal than the others. People are seen crowded in every market place during Christmas. The malls and the restaurants are abundantly decorated with lots of sparkling stuff with a Xmas tree in the centre. Restaurants and shopping malls offer great discounts just to amplify the fun.
 9. DAMAN AND DIU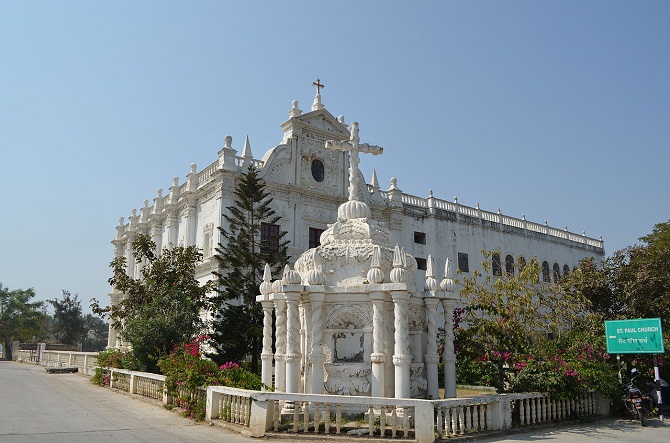 Source- http://bit.ly/1w9fMKg
December might be just the perfect time to visit Daman and Diu. Every home is decorated and lit with bright lights during the Christmas season. Several cultural programs are organized to celebrate Christmas. Traditional Portuguese culture is exhibited by organizing Portuguese dances and skits.
10. DELHI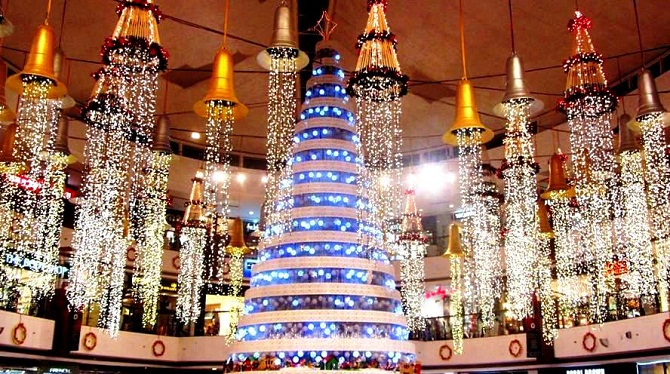 Source- http://bit.ly/1AyKbAQ
If it's an expensive and a cherishing Christmas you want this year, then Delhi is the right place for you. The shopping areas magnetize customers with their special discounts. Endless parties are organized where people have vigorous fun. Restaurants offer you the excellent and the most wonderful dishes you could ever imagine.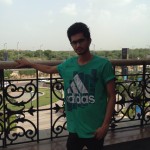 Comments
Comments