Women love a lot of things besides diamonds, and that list includes travelling at a high-priority list. Another thing women adore as much are their friendships, that is, their girlfriends, including uncountable shopping sprees, lengthy discussions and hour-long *casual* phone calls. Now, the phenomenon which takes place when we combine the two things is no less than extraordinary, and that phenomenon is all-girl trips.
Pretty exciting, isn't it?
Having said so, women travel together for various reasons. Along with being fun, safe, easy-going, non-competitive, and stress free, it gives them a chance to focus on themselves for a change. That is a major perk of travelling as girl groups. There is no one else they have to nurture or take care of, except themselves. Any girl's main motive, when she travels with other girls, is to overcome her fears, letting go off her inhibitions, and allowing herself to be truly free. Travelling allows one a rejuvenating experience of mind, body, and spirit, and this experience is amplified in the company of one's best friends. The camaraderie of like-minded women creates a space where laughter, communication, sharing secrets, and talking about problems is comforting.
Listed below are some places you would best enjoy with your best buds.
1. GOA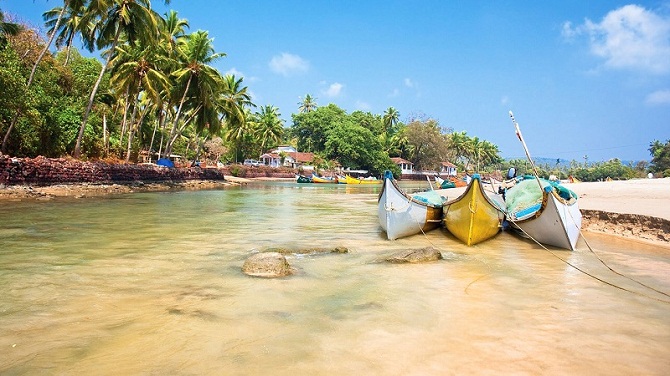 Source- http://bit.ly/1AgETds
With its characteristic colourful houses, lush green fields and a soothing languid atmosphere, it's a perfect destination for an all-girl trip. The charming villages of Goa are perfect for a laidback morning walk or an aimless evening stroll with your best friends.  Standing apart as both a cultural hub, with traditional eateries and markets, and a luxury hot-spot with 5-star hotels, private beaches and a mix of white sand and clean blue water, it has got something of every girl's taste. Also being the place for crazy parties and a vivacious night-life, Goa is a very promising spot for a trip with your ladies.
2. BOMBAY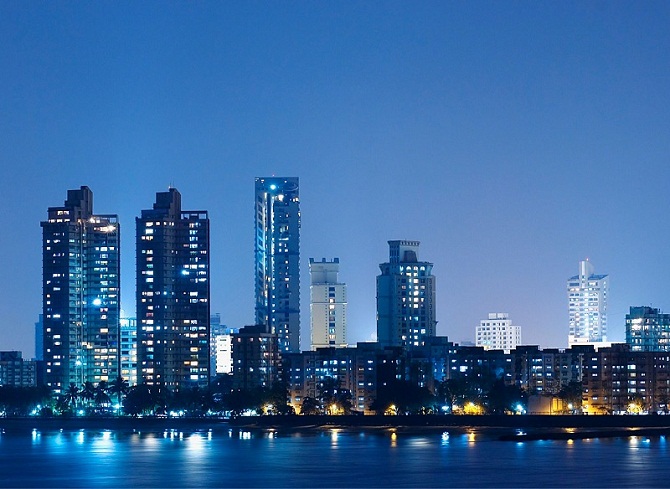 Source- http://bit.ly/131M8ej
Mumbai, being rightly called the traveller's paradise, is another great city to explore with your girls. Being a very diverse land, it has multiple dimensions to offer, ranging from the most luxurious hotels to the biggest slums of India. Some call it India's New York, referring to its lush downtowns and a beautiful skyline. It's the perfect city to hang out at with your best friends, be it in the form of shopping at Mumbai's exquisite malls, or strolling at its beautiful beaches, or even star-gazing along with endless talks under its warm skies.
3. RAJASTHAN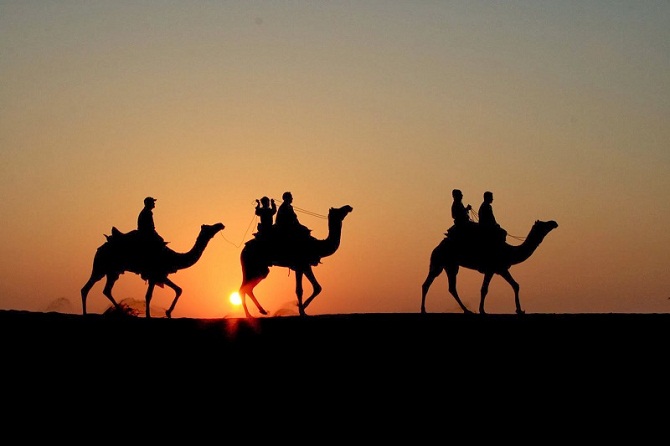 Source- http://bit.ly/1yXNhRP
Another exciting trip to cover up with your girl gang includes all the visit-worthy destinations of the desert state of Rajasthan. A road trip that includes Udaipur, Jaipur, Jaisalmer, Ranthambore, Bikaner, Mount Abu and Jodhpur is sure to be a very worthy one. Rajasthan, being the largest state of India in terms of area, has a lot to offer. With its mustard deserts and black silhouettes, its royal heritage depicted by the daunting forts and palaces and its colourful culture, all add up to make an unforgettable trip. Photo-trips with you girls, luxurious resorts and camel rides, shopping on road-side bazaars, mini-eateries offering a taste of the amazing gastronomy, are sure to make this trip especially enjoyable with an all-girl group.
4. NAINITAL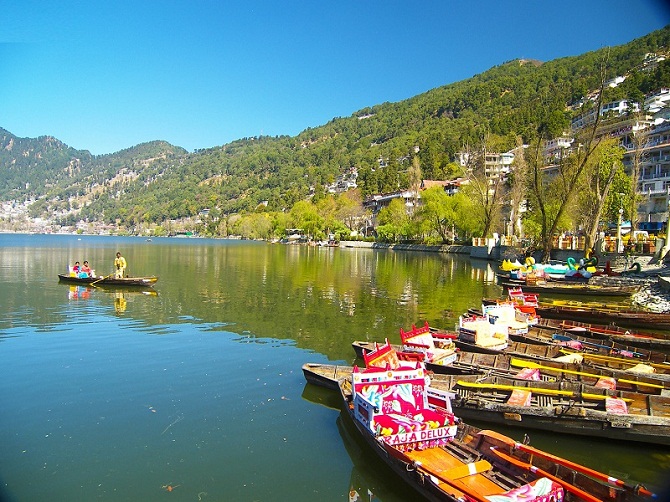 Source- http://bit.ly/1qVmy5I
With its sublime natural beauty, Nainital stands out as a popular tourist destination for female travellers for a little piece of peace. Lake City, as it is popularly called, is a valley with a deep lake in the centre, and hence offers a sheer tranquillity. The city has some great sight-seeing spots that offer views of the distant hills and ranges. Also, the outskirts of the city have a couple of other tourist attractions that one must visit to experience the exquisite beauty that Mother Nature has laid upon Nainital. The Tibetan Market, which sells latest clothing line at affordable prices, puts shopping with your buds as another way to enjoy your day.
5. MYSORE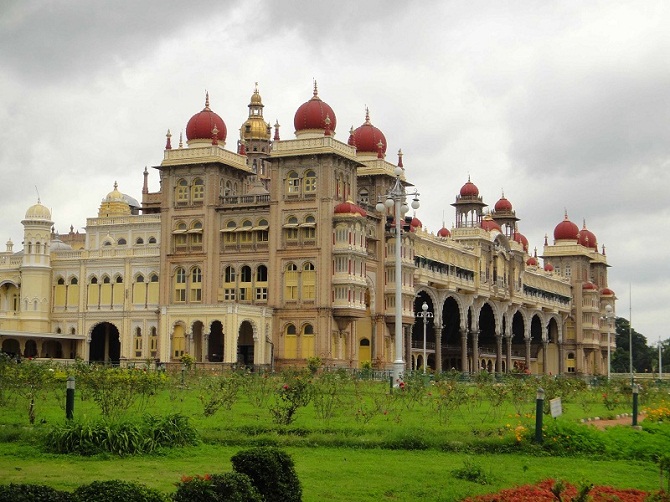 Source- http://bit.ly/1uSGFxz
Apparently, South India has been reckoned as a safer region for women travellers in India, and thus, it isn't a surprise that Mysore is considered one of the safest places for women travellers in India. The amicable gentry and peaceful atmosphere add up to the fact. The City of Palaces, as it is called, is a delight for those who have a special thing for architecture. Your girl group is bound to have a gala time shopping around the city as it is a hub of sandalwood, premium silk and incense, plus more at the famous markets. The cities' various Yoga and Ayurveda centres will provide for your unwinding needs, and thus add up to the grace of Mysore.
6. KAZIRANGA, ASSAM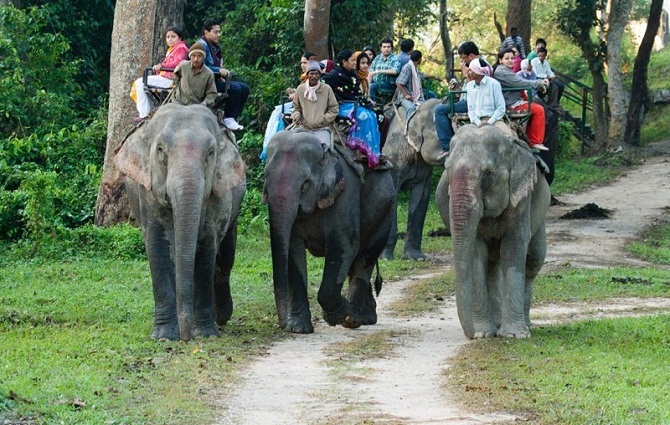 Source- http://bit.ly/1qVmP8v
The Kaziranga National Park in Assam, which is very well-known for conserving the rare species of one-horned rhinos, is a great place to see in India, if you're travelling with an all-girl group. It is a quiet, scenic place with sprawling savannah grasslands, deciduous forests, wetlands and chars of river islands. Since there are no set travel rules, it's up to you to decide on how to explore this area of Assam. However, the one best way to explore the park is by taking elephant rides or the jeep safari. Also, if photography is something that you like, this UNESCO tagged World Heritage Site in India is an ideal place for you and your friends.
7. PUDUCHERRY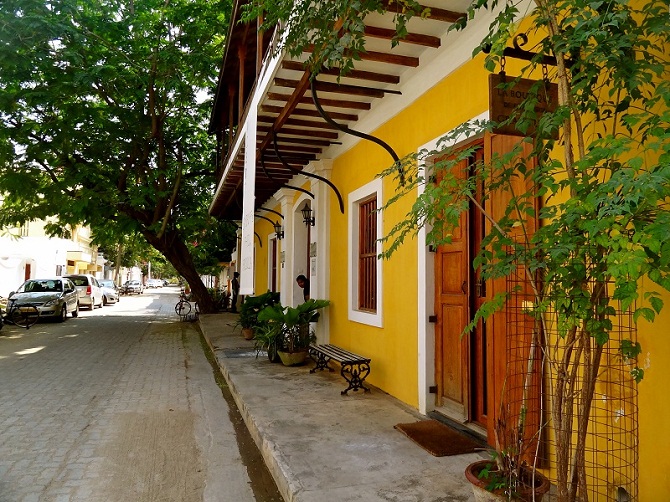 Source- http://bit.ly/1AgGRul
If you're looking for a slice of pure serenity on your trip with your girlfriends, Puducherry is the place for you. Resembling one of the French cities, Puducherry in South India has its own charm, with the nicely-cobbled roads, yellow colonial-style houses and the clean air. Puducherry is a quiet little place with amiable people and friendly environment and ideally makes up for a good place for women travellers. It is a great place for shopping, trying some delectable French cuisine, and taking a stroll on the beautiful beachside with your companions.
8. ZIRO VALLEY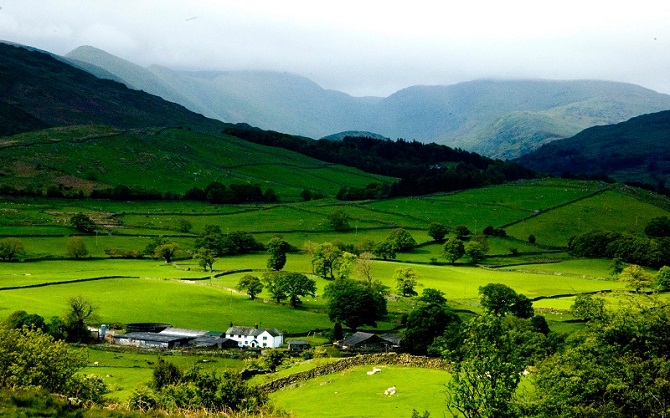 Source- http://bit.ly/1oYReCe
Apart from being one of the most picturesque places in India, Ziro Valley in Arunachal Pradesh is a great place to visit in all-girl groups. A picture perfect location with lush greenery, careening rice-fields and snaking rivulets and rustic habitats, the valley stands nothing short of a dreamland. The most attractive feature of Ziro Valley other than its natural beauty is the lifestyle of this tribe, which is very interesting to explore.  Ziro Valley is altogether an exceptional experience and what better way to get the feel of it than to travel here with your peeps and see it for yourself.
9. SIKKIM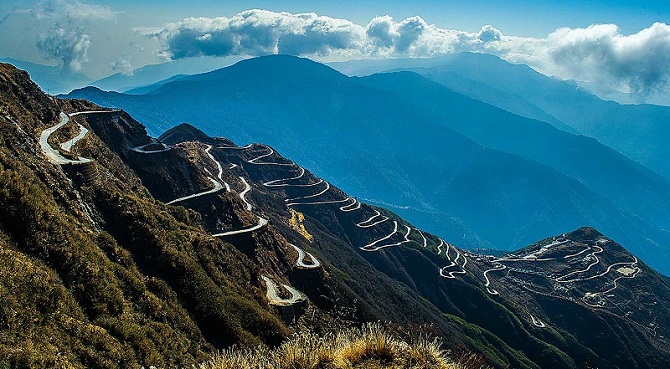 Source- http://bit.ly/1wcEppj
This part of East India is blessed with pristine natural beauty and if you are a part of a female travelling group set out in search of immaculate splendour in India, then Sikkim is your one-stop destination. The sky-kissing mountains, gorgeous valleys, rhododendron-strewn trails, patches of rice terraces and the graceful Buddhist monasteries make up most of Sikkim. With its amicable hospitality and rich tradition, Sikkim has build up a unique identity as a safe tourist destination and hence demands a good tour of exploration.
10. MUNNAR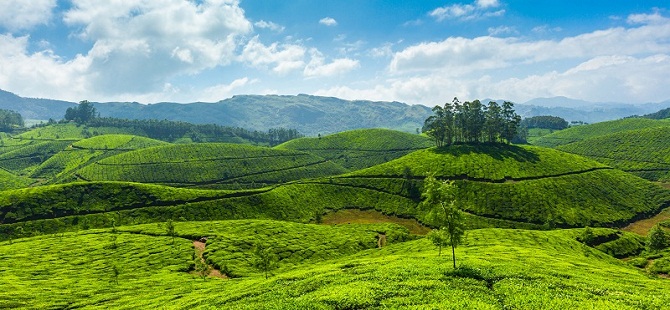 Source- http://bit.ly/1yXPb4P
The green undulating hills covered with tea plantations, which are the characteristic feature of Munnar, Kerala, are actually breathtaking, and make Munnar an ideal place for all-girl groups. Tranquil, pristine and gorgeous are the few words we can use to describe Munnar. The rustic charm will make you forget about the bustling life of the cities and offers a very peaceful experience altogether. Munnar is also a great place to go trekking, hiking and cycling and you can enjoy all these activities without being interrupted by touts or eve-teasers. The heart-warming welcome, pleasant smiles and the helpful people make up for a textbook case here.
11. GUJARAT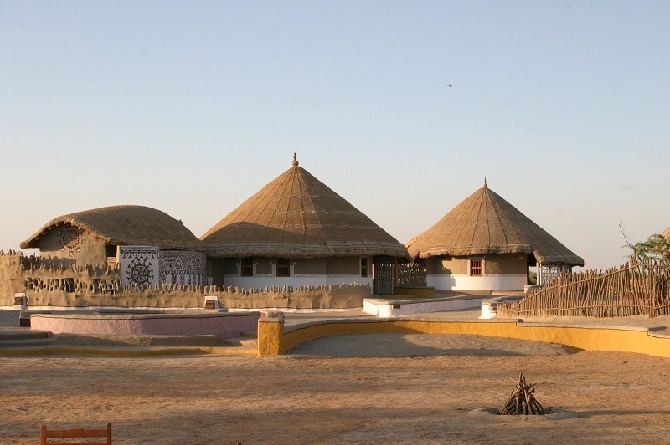 Source- http://bit.ly/1syWqP9
With its architectural excellence, cultural achievements, undulating hills and forests, Gujarat is another female-friendly state of India to explore. It is a mosaic that brings together elements of all the consisting areas –a rich tribal culture, serene pilgrimage destinations, an enchanting wildlife and a Nawabi heritage. A medley of beautiful craft traditions and an exquisite style in apparel, this eminently colourful and culturally rich land has a wonderful handcrafted feel which is bound to make your trip unforgettable.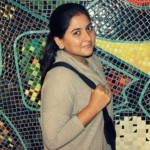 Comments
Comments