November has already begun and brought with it the sweetly scented onset of the winter season. No matter, how hard you try, you just can't escape winters. Indeed, being a summer person you will hate when it will be too cold. But that's how life is! We give you a platter of reasons for falling in love with winters. Check it:
The Charm Of Saying,'Winter Is Coming'
It feels so good to announce to the world,'The Winter is Coming'. It makes you sound deep and dramatic. It fills the heart with new hopes as the new season is said to be bringing with it the new aspirations.
A cup of hot tea or coffee never seems more satisfying than on a chilled winter evening. The beauty of the drink magnifies and everyone looks forward to having a hot drink on the cold evenings of the winter season. This can never be the case during the hot summers.
Most Serene Time Of The Year
The winters are often tagged as the most serene time of the entire year when the world turns quiet with only a few people walking out on the roads and the entire scene looks no less than a scenery.
The summers bring with it the cotton clothing to ward off the heat, the winters, on the other hand, encourages layering. You can add as many layers you want and even play with the coolest accessories, such as the gloves, scarves, boots and even the coloured winter caps.
During the summers, most of you were deprived of watching the Sun rising, but during the winters, the Sun usually rises late and thus you get a chance to watch the pastel explosion that takes place when Sun rises in the sky. Isn't that a beautiful thing to watch out for?
The winter time is said to be the epitome of the cuddling time. You get great relief as well as benefit from the body heat of the other person in addition to just cozing up together. Good going, isn't it?
The charm of biking manifolds when it is winters. The amount of heat generated by biking around the city will keep you warm. You can visit parks and golf courses that offer groomed trails for biking. So, just wear your gears, take your bike and explore!
Blanket And Book- The Best Combination
You can spend as many hours as you want in your blanket with your favourite book. Enjoying a good read in the blanket is something you will surely love this winter!
The bonfire night is indeed the bee's knees with people dancing around it, sitting and chit chatting and even eating their stuff. The heat will keep you warm and the flames may even hypnotise you.
With the snow surfacing in different locations of the country, the activities such as ice skating, skiing and snowboarding become a hit. You can visit such places with your friends and try your hand and taste some adventure!  Book Now :: Winter Skiing in Auli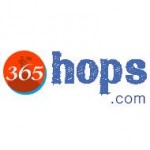 Comments
Comments