The serene beauty of mountains surrounding, the emerald green/ blue color of the lake, its tranquility, the clear water reflections and the cool weather will force you to pack your bags and leave for it right away! When was the last time you spent time strolling around a lake, boating on it or just adoring its beauty?
Here is a list of 10 Lakes in Uttarakhand that you should go for.
Nainital Lake
Image From : http://goo.gl/9cyhgA
Nainital Lake needs no introduction. It is heavily flocked by tourist. One might always hear friends going there with their family. But there is a reason behind this magnetic lake attracting romantic travelers, writers and creative Personalities. The serene Lake surrounded by panoramic hills is a reality of every person's painted imagination. Sitting in the balcony and adoring this beautiful lake while sipping your coffee is just all you need to make your day. Though a dip is considered sacred, swimming is banned here. Nainital visit can't be complete without a boat ride. Opt for paddle boats or its Attractive gondola boats and get drowned in its beauty.
Sattal Lake
Images from : http://goo.gl/GbkSdX
Just 23 kms away from Nainital Lake lays the unspoiled and unpolluted freshwater lakes of Sattal. Sat Tal is a cluster of mysteriously interconnected fresh water lakes in the Nainital district. The lake sits at an altitude of 1370 metres below lush orchards in the Mehragaon valley. This place is surrounded by dense forests of oak and pine trees. The chirping sounds amidst the greenery are of migratory birds who escape the harsh cold of the greater Himalayas. This is a perfect place for bird spotting and photography. Few camps are also operated here from the local people to cater to tourists looking for outdoor vacations.
Bhimtal
Images From  :  http://goo.gl/5gcAXZ
Bhimtal is a picturesque C – shaped lake located in Nainital District. The lake was created due to the fault in the earth's crust. A dam was created in the 18th century, creating storage facility. With Nainital Lake and Sattal lake close by, Nainital is known as the Lake district of India. Named after the legendary Bhima of Mahabharata, Bhimtal is a beautiful lake with a small island in the center. The island is developed as a tourist attraction and has an aquarium. You can take a boat to paddle and have clear views of fish life inside.  There is also water sports facility provided.
Kedartal
Image Form :  https://goo.gl/rohRkB
It is said that 'No Pain, No Gain' which holds very true in case of kedartal lake. Elevated at a height of 4,750m, you need to hike steep trails to reach to this emerald lake of Kedartal. Kedartal is fed by the snowfall over surrounding peaks in the form of melting glacier. It is also known as Shiva's lake. The lake is surrounded by splendid peaks of Thalaisagar, Meru, Brigupanth and Jogin. On a clear day the lake mirrors jaw dropping reflection of the Thalaisagar peak. Kedartal also finds importance in Hindu Mythology as Lord Shiva's contribution to Bhagirathi, a source stream of the Ganges.
Dodital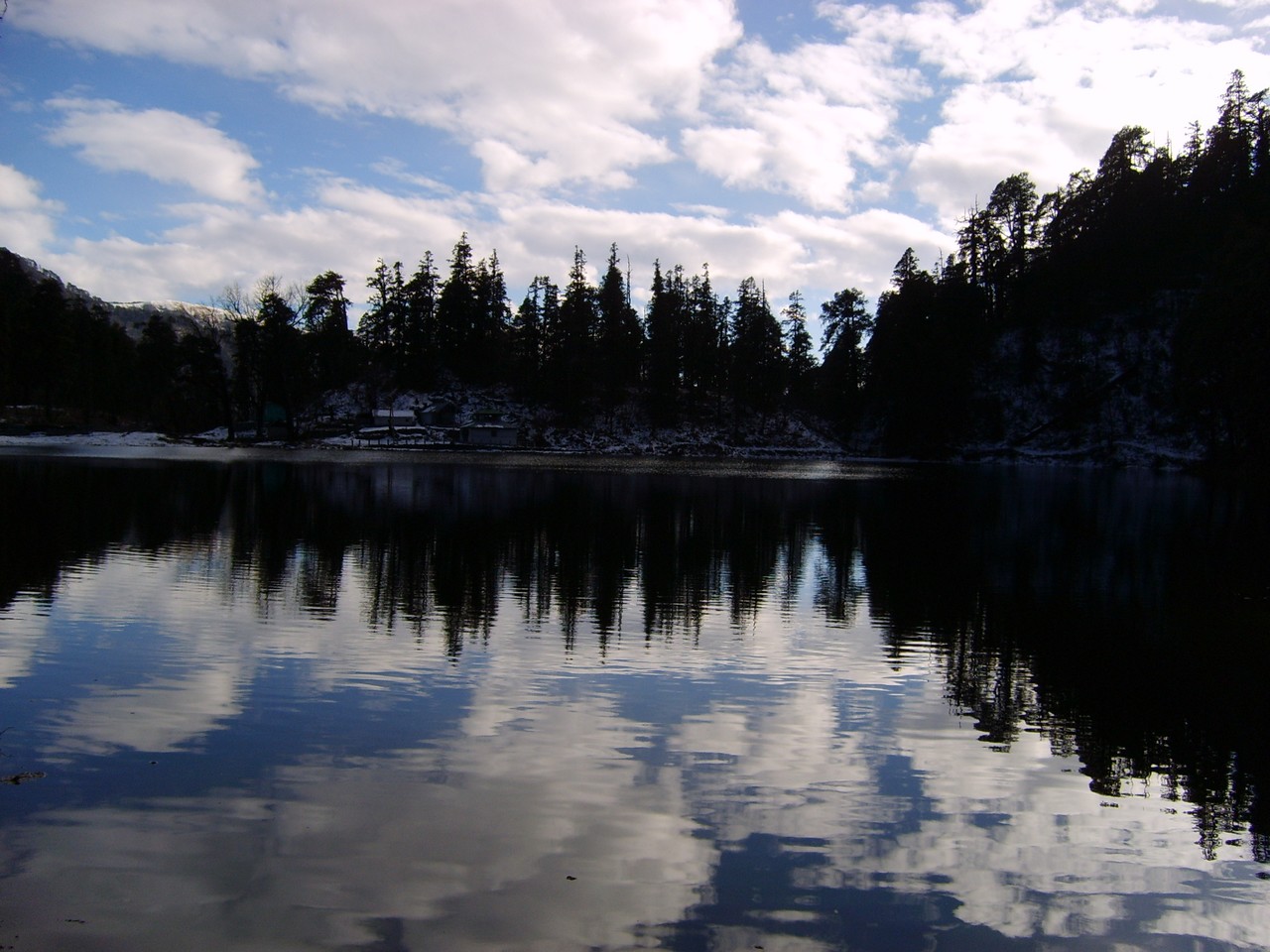 Dodital is a freshwater lake situated at a height of 3,024 metres. To reach Dodital, one may reach Uttarkashi by road and then trek 21 km to Dodital via Bebra and other minor villages alongside the Ganges River. The view of this clean blue water is spectacular. You may just adore its beauty and the reflections of the mountains and green forest. Dodital is also a good trek in Himalayas with ample of snow. Another reason is that it has fixed campsites all the way to Dodital.
Roopkund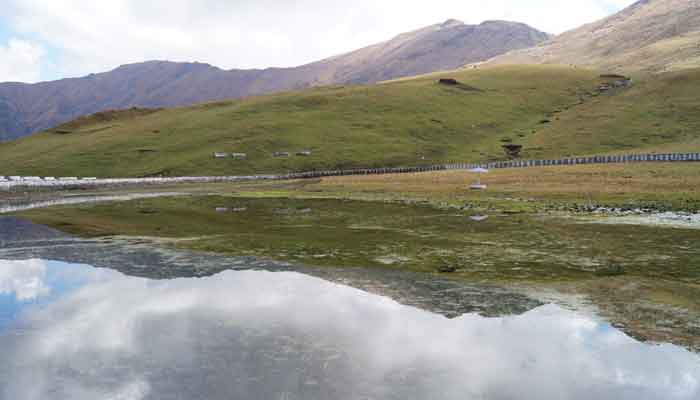 Roopkund has got extremely famous now due to its mystery of skeleton bones surrounding it. It is also called skeleton lake or Mystery lake. Various studies have been carried out, resulting into different explanations. They date back to the 9th century CE. The skeletons are visible after the melting of the snow. The area is uninhabited, located in the Himalayas at an altitude of 5,029 meters. Surrounded by glaciers and snow-clad mountains, the lake is a popular trekking destination. Trekking to this place is no child's play. Some people have also lost their lives as they were not experienced in trekking. But trekking here is equally adventurous and the lake is rewarding.
Deoriatal
Image From :  https://goo.gl/5jgMGv
Not to confuse it with Dodital, both are 2 different lakes. Deoriatal is a heavenly lake surrounded by thick hardwood trees and an expanse of lush greenery. Deoriatal forests boast variety of birds. It's a paradise for bird lovers and photographers. At an altitude of about 2438 meters, it is about 3 km uphill trek from the villages of Mastura and Sari, on the Ukhimath-Chopta road in Uttarakhand. If you are lucky, you might spot some animals drinking water in the early morning. You can take a jeep or trek all the way till the lake.
Satopanth Tal
Images From  :  http://goo.gl/AYKmIy
Satopanth Tal is a green blue glacier lake surrounded by snow-capped peaks at an altitude of 4,600 metres. Just 22 kms away from the bustling Baddrinath, lies untouched glacial Lake of Satopanth. Not just the lake, but a trek till here has full of beautiful scenery en-route. To go to this lake you start your trek from the last village of India i.e, Mana. The lake is said to be visited by the birds that clean the pollution in the lake. Such birds don't exist elsewhere. It has an interesting story of a saint living there, who can live without food and just survive on sun and air.
Naukuchiatal
Naukuchiatal has been yet another lake apart from Sattal, Bhimtal and Nainital Lake, in Nanital Distract. Naukuchiatal literally suggests 'Nine corners of the Lake' at an elevation of 1220 mtrs above sea level. Being on the land, it is impossible to look at all the nine corners of the lake. Apart from pedaling boat, one can even opt for water sports. You can even do Paragliding and parasailing here. Its tranquil water finds bliss in hearts. This place is blessed with beautiful panoramic views. Every month, thousands of tourists visit this place to rejuvenate their souls.
Hemkund Lake
Image From : http://goo.gl/tlqT8a
Hemkund Sahib is a Sikh place of worship and pilgrimage site in Chamoli district, Uttarakhand, India. It is devoted to Guru Gobind Singh Ji, the tenth Sikh Guru. With its setting of a glacial lake surrounded by seven mountain peaks, each adorned by a Nishan Sahib on its cliff, it is according to the Survey of India located in the Himalayas at an elevation of 4,632 meters (15,197 feet). The beautiful glacier lake is dotted with the Gurudwaras and the breathtaking snow capped peaks around. The reflections on the lake are just marvelous. It is approached from Gobind ghat on the Rishikesh-Badrinath highway.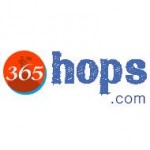 Comments
Comments