Whenever we think of Uttarakhand, we think of the state nestled in the lap of the Himalayas. Uttarakhand is one of the most beautiful northern states of India that enthralls everyone with its spectacular scenic landscapes. Charming hill stations set side by side against snow-capped peaks, beautiful mountains, river rafting and adventurous treks. The foothills of the Himalayas are just perfect for trekking and camping. The rugged beauty of these mountains allures the tourists from all over the globe. Once you go for trekking in Uttarakhand, you will not want to go back. There are many mountains you can trek across in Uttarakhand, but one trek that stands out of the rest is the Namik Glacier trek, which also is the trek of the year 2018.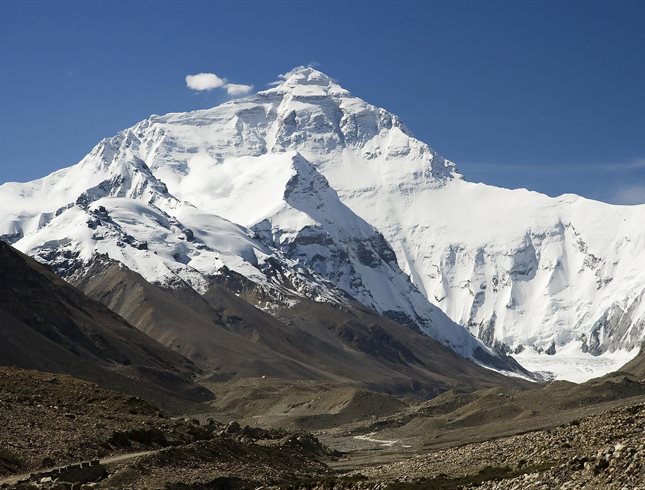 The Namik glacier is easily accessible from Uttarakhand which has a well-connected air, rail and road network. Munsiyari serves as the starting point of the trek, which has a spellbinding view of the awe-striking Himalayas.
Falling on the Indo-Tibet trade route, the trekking route of Namik Glacier is serene. Trek through the heart of wilderness, as Namik Glacier trek takes one past warbling waterfalls, Sulphur springs and small villages. Namik Glacier gets its name from Namik village, which means 'a place where saline water spring' is found. While trekking past the villages like Gogina and Namik, one can learn about the pristine villages with a strong local culture and ancient temples.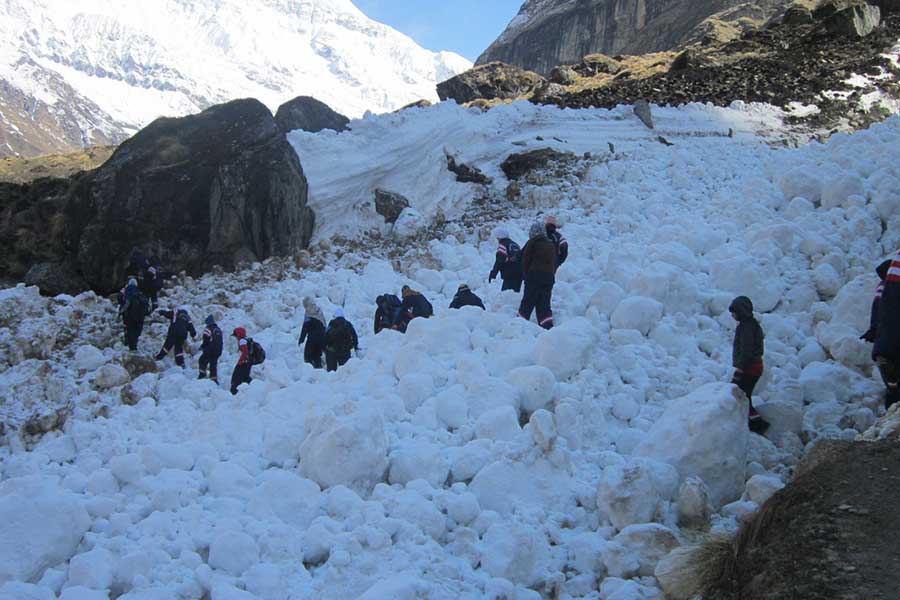 Namik Glacier is situated in the Pithoragarh district of Uttarakhand state in India. The glacier is located at Kumaon Himalayas at 3,600 m (11,800 ft). Namik Glacier is the source of the Ramganga River. This is a medium difficulty trek and one would be needing trekking gear like a raincoat (unpredictable weather), trekking shoes, 2 pairs of clothes, jacket, scarf etc. You can check out the whole list here.

Located 5-6 hours drive away is Bageswar where Saryu and Gomati rivers meet. It is a splendid place with heavenly mountains surrounding it.  If you are a photography lover, this place would be amazing to take star lapse, as a night is spent here.
Next stop is Gogina, which is a small village which gives a major native place vibes. The people in Gogina are very sweet & helpful. Gogina gives us major DDLJ vibes with snowclad mountains surrounding it, so if you're a Bollywood movie junkie, this trek is for you.
After visiting Gogina, the trek begins. The trek goes through marvelous trails, and inhabited area. While trekking, we will come across the Panchachuli mountain range, which look heavenly during sunrise or sunset.

The trail then passes Ram Ganga River valley to reach Nandakund which offers mesmerising view of snow-capped peaks and icy mountain ranges of Nanda Devi and Nanda Kot. This view takes the tiredness and breath away at the same time.
And finally we arrive at Namik Glacier, which is 5 kilometres away from Nandakund. Namik Glacier offers a sense of solitude and peace that probably no other trek does. For someone who is bored by the monotony &the immense weight of day to day urban life & looking to re-connect with their inner selves and in-turn with nature, then this is possibly the perfect trek in that regard. True to the stories of Namik Glacier's glory, it is an amazing, snow clad glacier with a lot to offer to the people. When you reach the top of the mountain, you feel calm; a sense of belonging fulfills you. You feel complete. And in that moment, there is no place you'd rather be.
Author – Advait Gharat
Comments
Comments