"You may not know where the track ends but persevere and you shall see." And this time the track ends in literal heaven. Oh yes! What if I tell you that one of the dream place of all adventure seekers would now be connected by train as well. There soon be a railway line from New Delhi to Ladakh through what will be the world's highest railway line. The track will run along the India-China border.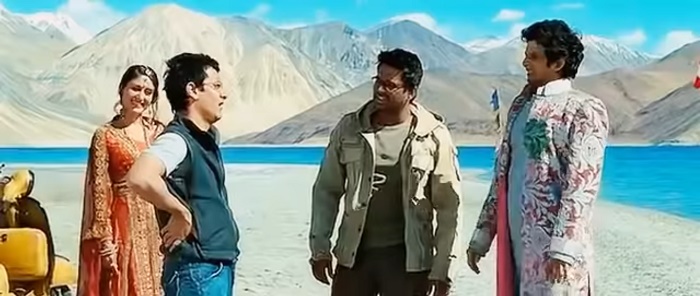 Credit : Vinod Chopra Films
Currently there are a lot of ways to reach your dream destination. You can take a flight from New Delhi, Jammu, Srinagar or Chandigarh to Leh and then go to Ladakh either on bike or car. You can traverse the entire journey by car or bike or may take a bus till Manali and then bike or car till Ladakh. The options are many but now a whole new option that would be both thrilling and beautiful would be there for those for whom Ladakh was the dream.
The plan to build a strategic route till Ladakh will cover Bilaspur, Manali and Leh. According to the reports, the location survey for the first phase is already complete. There will be two major purposes for this line. Firstly, it would provide much needed all-weather access to the armed forces. Secondly, it will give a  boost to tourism in the Ladakh region.
According to the initial estimates, the cost for building a 465-km long railway track will be Rs. 83,360 crore. The track would be at at 5360 metres above mean sea level, thereby rivaling the 2000 meters high Qinhai-Tibet Railway Line in China.
This would be one of the most priced project of Indian Railways with 74 tunnels, 124 bridges and 396 minor bridges. There will be total 30 stations along the railway line with Keylong station located at a height of 3000 metres.
For those who have dreamt of breathtaking views all along the route, no need to be too excited for now as more than half of the train route would be laid down through tunnels. One of the tunnel is almost 27 kms long. But all this tunnel hassle would be totally worth it as the train would pass through one of the most important locations such as Sundernagar, Mandi, Manali, Keylong, Koksar, Darcha, Upshi, Karu and more.
The total journey time after this would reduce to almost half that is 20 hours. Alok Kumar, the Chief Administrative Office of Northern Railway, has admitted that this project will be one of the most difficult projects ever taken up by the Indian Railway.
The final location survey is currently in progress. The completion time is estimated to be at least 30 months at a cost of Rs. 457.72. But hey, now you could finally say for Ladakh that, "The railway track is the only thing standing between you and me." And soon I will come and embrace you in my arms. Oh dear Ladakh, you are not that far after all. I will soon be in your presence and who knows, while doing so, I find myself all over again.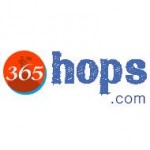 Comments
Comments