"It is not the mountain we conquer but ourselves." - Edmund Hillary (first man to climb Mt. Everest)
A great mountaineer gave two golden rules of trekking – first "Never Quit" and second "Always remember rule number one." This is the only mantra i would like to give you today for the most special expedition of your life – The Everest. But the most difficult tasks in life need the maximum practice and for that, i have a rehearsal trek for you which is equally life enhancing and one of the most picturesque of all. Yes, i am talking about the Everest base camp trek. A word of caution here, please do not underestimate it just because it is a base camp and not the top of the hill. Well! let's know a little more about the trek.
About The Trek
It's a 2 weeks trek and i am again saying not easy at all. It will test your endurance and will poke you to quit at every stage but all you need to keep in your mind is the two rules i gave in the beginning. The highest point you could reach in this trek is 18192 feet covering a distance of about 62 kms. I know what you are thinking, "62 kms- not too much." Now combine it with the tricky mountainous landscape of Nepal and you will know what i am talking about.
So prepare your mind and body for this one seriously and once you are on this trek, you will be encountered with the most unique vistas of nature. Every second of this trek is a photography opportunity so keep that camera handy preparing yourself for a whole new adventure at every point.
An Overview Of The Trip
This adventure would begin from the gateway of the country, Kathmandu which is a beauty in itself so spare a day to experience the rich culture of Nepal and capture it in your soul and camera both for the life time. After all, you can't just visit Kathmandu and not explore its shrines.
Your trek would start from the quaint town of Lukla where you reach by flight. Oh ya, you fly before you walk, there is no in between: P from Lukla, you would trek to Phakding village. The next day trek would take you to Namche Bazaar at the height of 10000 meters so any sign of sickness here can't be ignored at any cost and must be addressed immediately.
So this is just the trailer, the full movie is yet to begin and you are going to love the climax and that's not an exaggeration. I won't reveal the whole trip here as some things are worthy of exploring yourself. For full trip details, you can visit our site – 365hops
This is a bit of a difficult trek so take it when you are fully prepared and take it with a guiding leader and in a group because even though seclusion is bliss but safety is life as there are people at home who are waiting for you to come back in all your health. In the end i just want to quote Edmund Hillary, the man who started it all, once again -
"I will come again and conquer you because as a Mountain you cannot grow, but as a Human, I can." - Sir Edmund Hill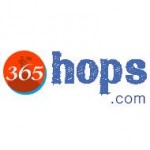 Comments
Comments