Camping is loved by many and all, especially if one wants to get away from the city or longs for an adventure. For people who enjoy outdoor activities such as biking, hiking/trekking or hunting, camping is advantageous because it helps them focus on their hobby without any external distractions in their way. The fresh air and sunshine helps one to calm down and relax. So, get your backpacks ready and hop on that bike,
1. RISHIKESH, UTTRAKHAND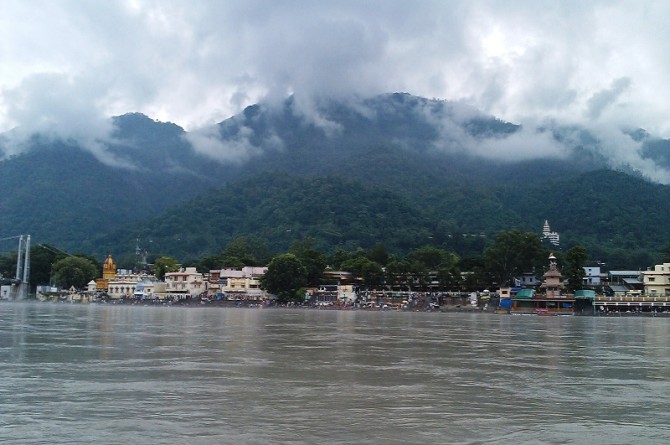 Source- http://bit.ly/1ruouST
Nestled in the lap of the great Himalayas, Camping in Rishikesh is one of the most sought-after destinations in India, and the reason behind it is Rafting Rishikesh being a popular Indian pilgrimage destination as well as a well-known adventure sports centre. Hence, during summers, the place is flocked with a double crowd, consisting of both pilgrims and campers. Its enticing natural beauty and serene surroundings are some of the most important attributes that make Rishikesh an ideal camping spot.
2. SPITI VALLEY, HIMACHAL PRADESH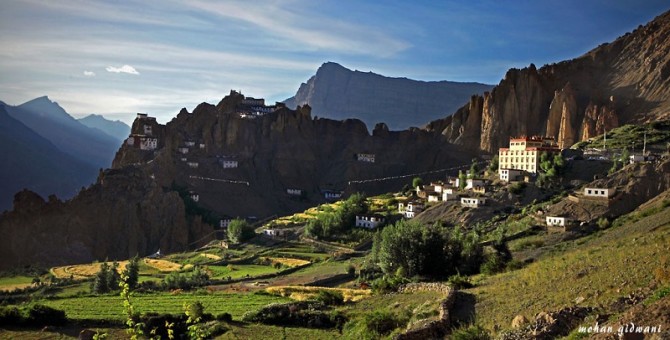 Source- http://bit.ly/1vaEe9Y
Located in the Keylong district of Himachal Pradesh, Spiti Valley is one of the best-desired camping sites for adventure seekers and trekkers. It's calm natural setting and dense forest coverings are very ideal for beautiful starlit-night camps, especially during summers to avoid that hot sun and enjoy this leisurely trek. Located nearby is the Chandratal Lake, also known as the Lake of The Moon, which is no less mesmerizing than the valley itself.
3. DESERT CAMPING IN RAJASTHAN
This may sound a teeny-bit odd to you, but camping for a few days in the middle of the desert may prove to be very soothing. The desert state of India, Rajasthan, provides for some very amazing spots to go camping–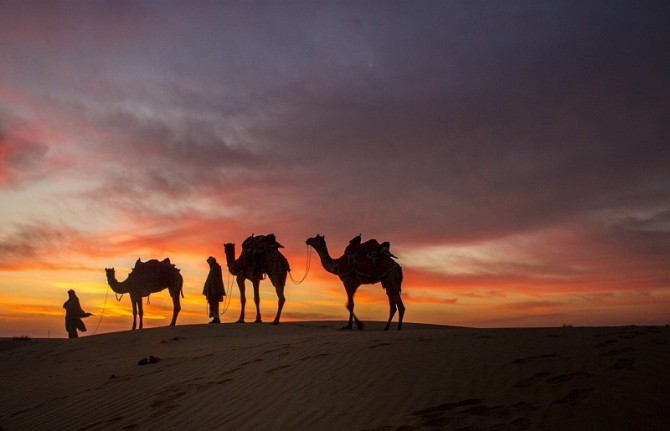 Source- http://bit.ly/1A3Ld91
In this golden land, there are lots and lots of tented camping spots, which are all located in close proximity to the Sam Sand Dunes, where people flock to go on a camel ride into the gorgeous sunset. Located nearby, is The Serai, which is what really makes camping go glamorous.
Bundi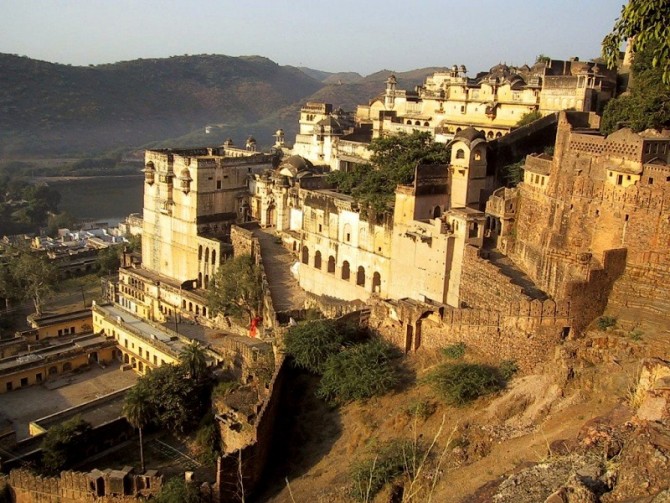 Source- http://bit.ly/1H9RLpP
Ummaid Bagh is no short of a paradise for nature enthusiasts, especially bird-lovers. Located a couple of kilometers from Bundi in Rajasthan, it has air conditioned luxury tents on a living farm, which are a tranquil hideaway for tourists visiting Rajasthan. The landscaped gardens and mountains all add up to the pristine aura.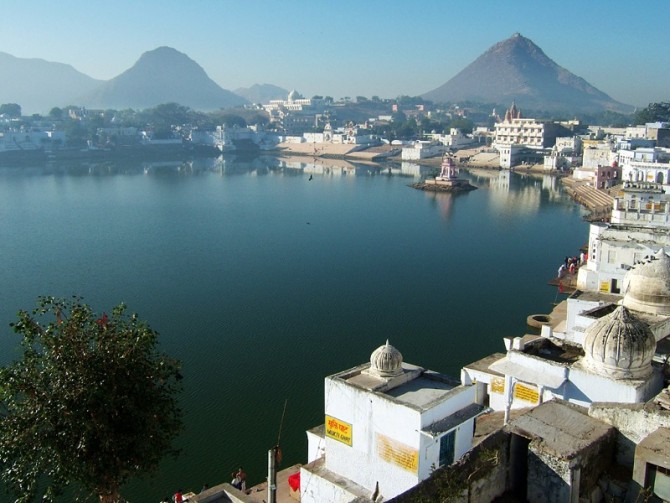 Source- http://bit.ly/1ttlFTl
As one of the oldest cities of India, staying in Pushkar is like camping in heaven for religious and spiritual enthusiasts. With the only Brahma temple in the world and numerous other places of worship, this is a very well-known place for spirituality-seekers. Luxury as well as general camp accommodations make the experience very smooth.
4. SONMARG, JAMMU AND KASHMIR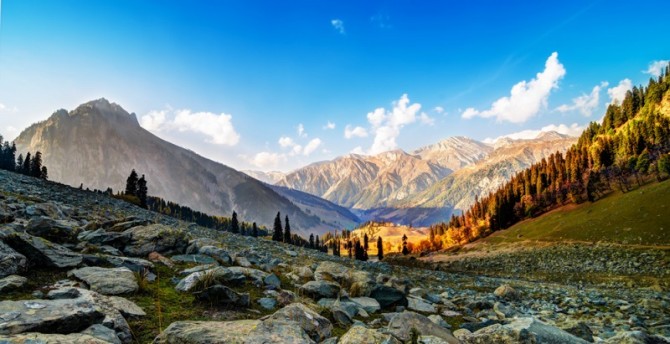 Source- http://bit.ly/1rupjLr
Sonmarg, in a very true sense also called the 'meadow of gold' has attracted campers and leisure travelers from every nook and corner. Major credit goes to its astounding natural beauty and the free flowing Sindh Sagar, which adds an important attribute to its beautiful natural setting. For campers, viewing the mountain tops and glittering snow that decorates it, is a lifetime experience to behold.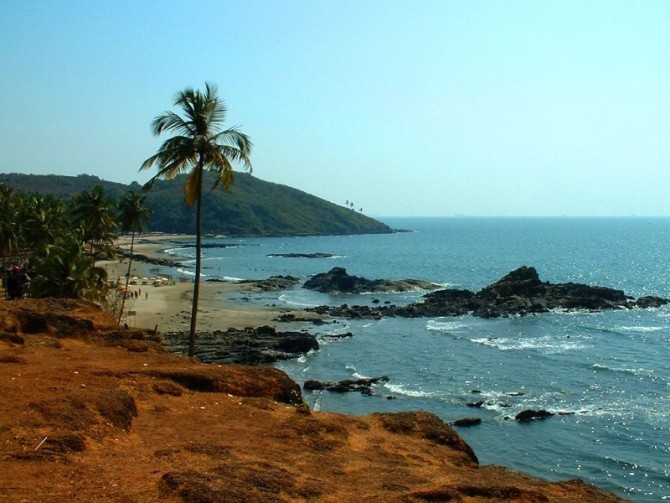 Source- http://bit.ly/1HUKVmn
Goa is the one-stop tropical destination in India best known for its beautiful and serene beaches. Here, Anjuna is a popular beach camping location. Along with enjoying the serene and at the same time, eventful beaches, the campers also get an opportunity to enjoy the Goan culture and happening nightlife of Goa. This area is also famous for its Wednesday flea market and Sunday bazaars. The place is very close to Chapora fort as well. Camp away at Goa and you will come to know what beach partying is all about!
6. NATIONAL WILDLIFE PARKS CAMPING
It's a match made in heaven for nature lovers cum adventurers, for what could be better than experiencing wildlife at its natural best whilst camping around the same, right? Here are the best wildlife sanctuaries in India for camping –
Ranthambore National Park, Rajasthan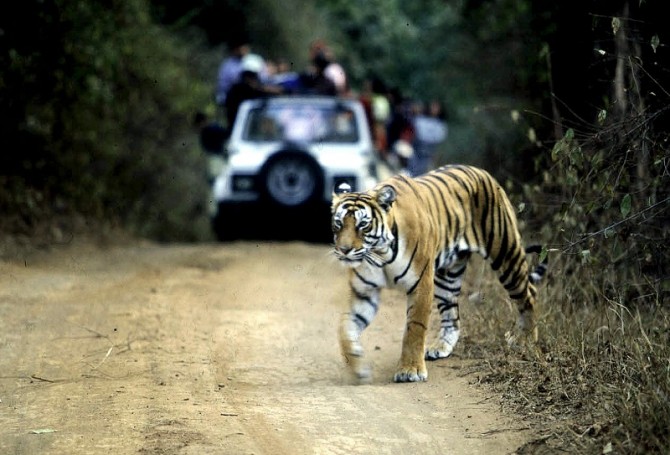 Source- http://bit.ly/1H9SsPR
Ranthambore National Park offers plenty of fabulous opportunities for camping, whether you're looking for luxury accommodations or reasonable camping venues. As one of the largest tiger reserves in the country, this area is rich in fauna and flora. Hence, is a must visit for campers.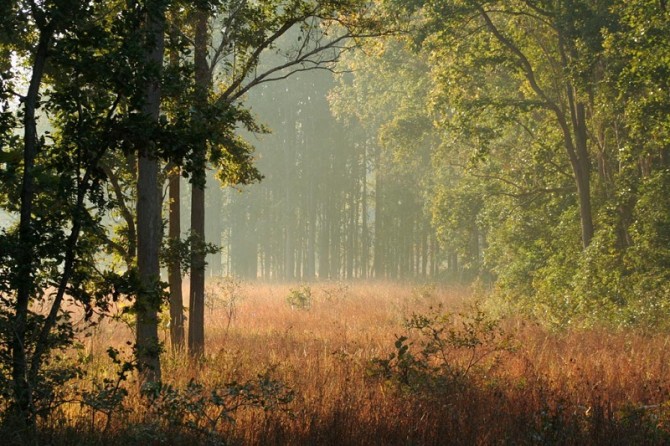 Source- http://bit.ly/1HULjkP
Kanha National park is the haven of an exceptionally wide variety of wild animals, including the very majestic tiger. An alluring and picturesque landscape, the National Park is very ideal for camping. One of the most scenic wildlife reserves in Asia today, this Park has prim, well-maintained camping sites for visitors to enjoy.
Binsar Wildlife Sanctuary, Uttrakhand

Source- http://bit.ly/1ls8Df9
The Binsar Retreat is located at an altitude of 7,600 feet in the heart of pristine wilderness, in Binsar Wildlife Sanctuary near Almora in Uttrakhand. Its well-kept camping tents provide amazing views of the jungle. Besides the Binsar Wildlife Sanctuary, you can also visit the Kasar Devi temple and the Bineshwar Mahadev temple. Kathgodam is also located very close to Binsar.
7. MUSSORIE, UTTRAKHAND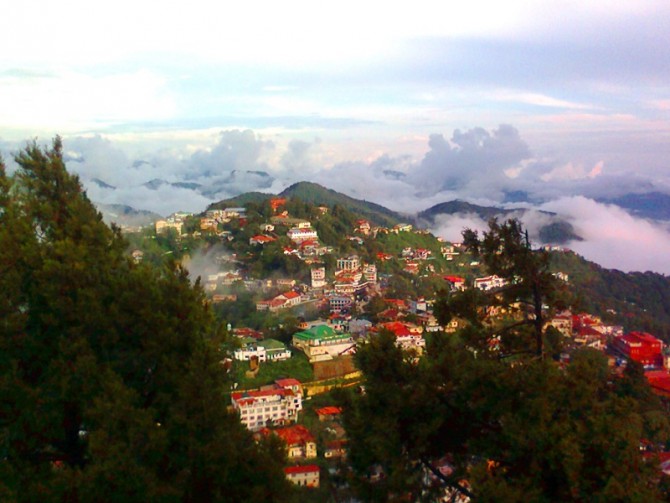 Source- http://bit.ly/1rupR42
Mussorie, considered an easy escape during the hot summer months, is a popular camping destination in India. Also known as the "Gateway" to Yamunotri and the Gangotri Shrines of northern India, every year a lot of trekkers and visitors set up camps at the lush locations of Mussoorie and enjoy the abundance of nature to every inch. Mussorie is also famous for its colonial heritage and religious sites.
8. COORG, KARNATAKA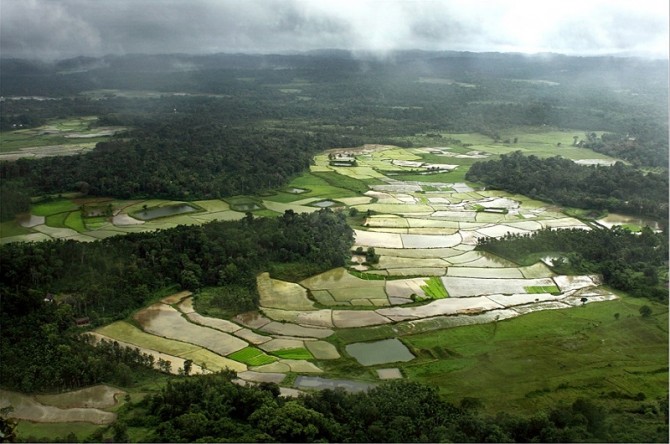 Source- http://bit.ly/1xrY1op
Whirling trails, picturesque tea and coffee plantations, numerous trekking routes and a pleasant ambience make Coorg an ideal destination for camping in the southern part of the country. Well known for its breathtakingly exotic scenery and lush greenery, it is located amidst imposing mountains with a perpetually misty landscape. This place is a must-visit for nature-lovers as well as camping enthusiasts.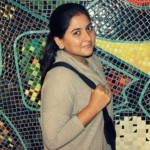 Comments
Comments