One of the best feelings for adventure lovers in the world is to take the challenge of climbing the thrilling treks of Himalayas. And if trekking in the Himalayas has been your lifelong dream, then these are some of the treks you have to put on your bucket list. These and many other amazing treks in the embrace of Himalayas are waiting to get explored by you. So if you want to know some of the best treks in Himalayas, keep reading –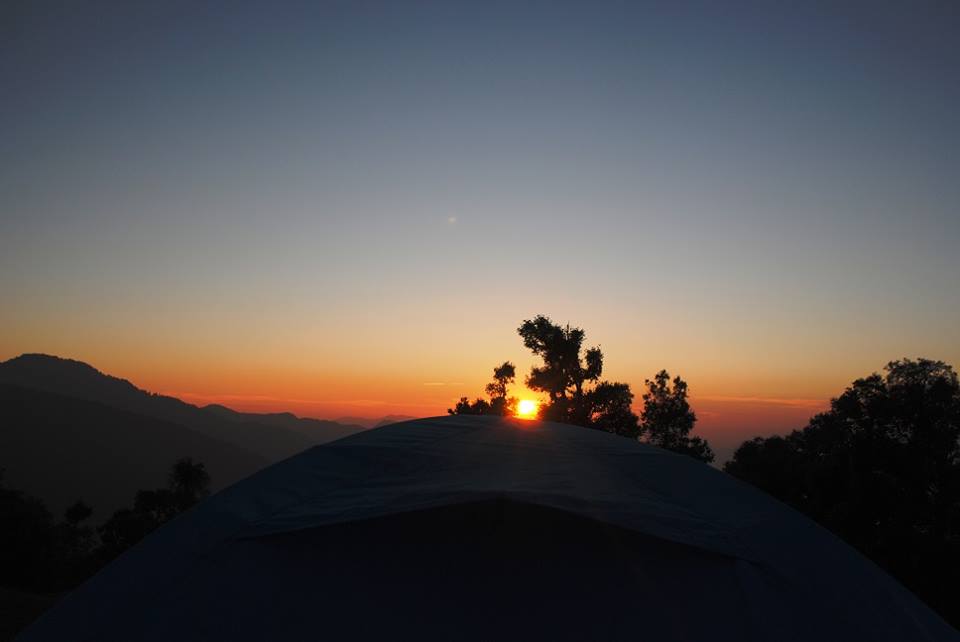 Nag Tibba or Serpents peak is situated at an altitude of 3025 meters, and is highest peak in Nag Tibba range. It gets its name because of its curves like Nag or snake, and it is a beginner & pocket friendly trek situated in Mussoorie.  It is a relatively unknown trail & is one of the best weekend treks for people in or around Delhi. Biggest advantage of this trek has to be the fact that you can reach the base by your own vehicle such as car or jeep.  Nag Tibba trek offers mesmerizing view of dense forests filled with Flora and Fauna, breathtaking views of Gangotri peaks, Kedarnaath peak, Bandarpoonch peak, Doon valley & snow peaks of Changabang.
2) Har Ki Dun Trek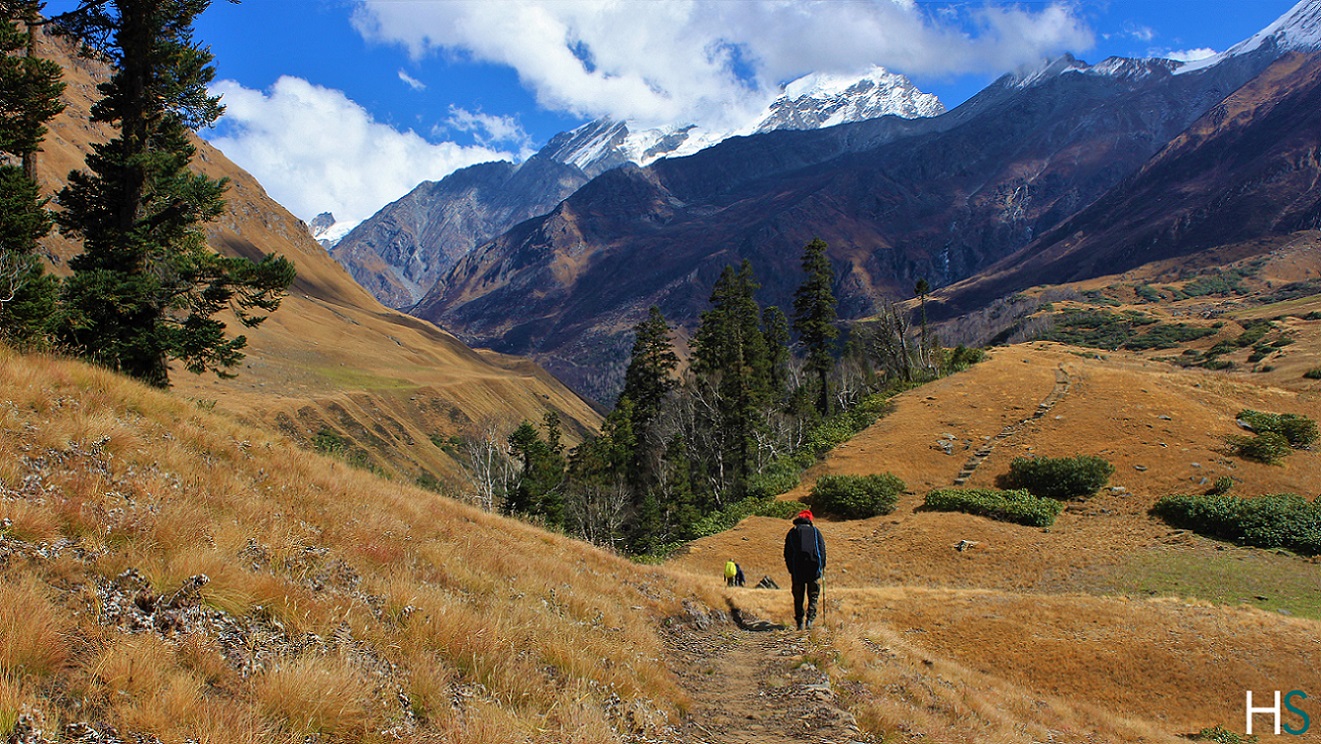 Har ki Dun trek is situated in the middle of the cradle shaped valley below Fateh Parvat & is considered to be one of the most amazing valley in the Himalayas. The valley is reached by trekking through Govind National park – known for its Flora and Fauna. The train through Govind National Park offers Moraine Eidges, Glacier Basins, Alpine meadows, Pine Forests and ancient villages. It is a summer as well as a winter trek. The trek also lets you experience humble village life of villages Osla, Sankri and Taluka. The locals are claimed to be descents of "Kauravas" from Mahabharata and have many legends.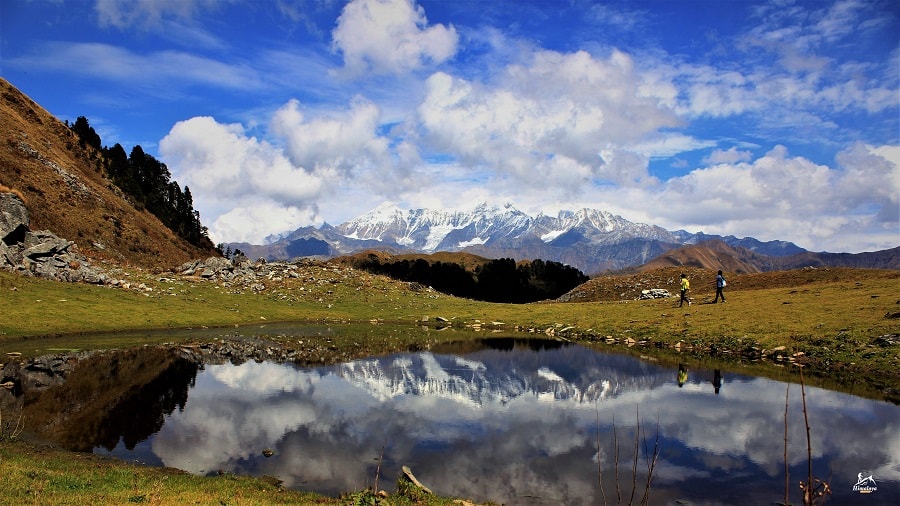 The Dayara Bugyal is one of the most breathtaking and scenic treks in Uttarakhand. Bugyal means meadows at a higher altitude, so as the name suggests it is famous for its lush meadows which are a blanket of green in summers and get covered in snow in the winter. Along the trail you can get a few glances at the Gangotri peaks, Srikanth peak, and Bandarpoonch peak. The trek takes you through a dense Oak forest which is refreshing and makes the trail a bit adventurous.Trekkers also get to witness the beauty of the rhododendron flowers that are spreaded across the trails of the trek. Dayara Bugyal is an excellent option for beginners and for photo exploration trips for those who are looking for great landscapes to shoot.
4) Hampta Pass Trek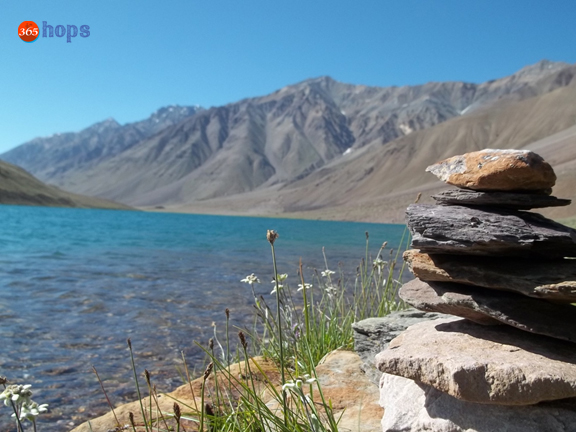 Hampta Pass trek is very different from other treks in the Himalayan region, it is known for its dramatic terrain changes across the trek. The trek takes you through multiple, equally beautiful terrains that have to be crossed throughout the path of the trek. Every campsite has a different terrain to offer. Jobra is located in the forest area, Jwara has a beautiful flower meadow, Balu ka ghera is situated on the river basin, Shea Goru is where the hills are almost barren, and the very scenic barren mountains of Chhatru. The change in the surroundings after every campsite make this trek stand out compared to other treks in the Himalayan mountains.
Each one of these treks has something unique to offer and completely different experiences. Some of these treks are a good starting point for beginners who are looking forward to trek in the Himalayan region. All of these treks offer breathtaking landscapes which are perfect for photographers to take advantage of.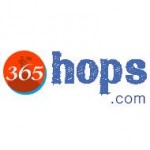 Comments
Comments