The snowy mountains with its enchanting views of Uttarakhand have always drawn people towards it. The place is a host to some breathtaking peaks and glaciers. And well, who doesn't want to scale up to such peaks and witness the beauty by yourself? Trekking in cities and trekking here is completely different. Crossing the villages, exploring the culture, lanes and climbing the peak has its own pleasure. Especially when you are not a monsoon person and desire an escape. So here are the list of the treks that one must try when in Uttarakhand.
1) Untouched Roop (beauty) of Roopkund :

Roopkund Trek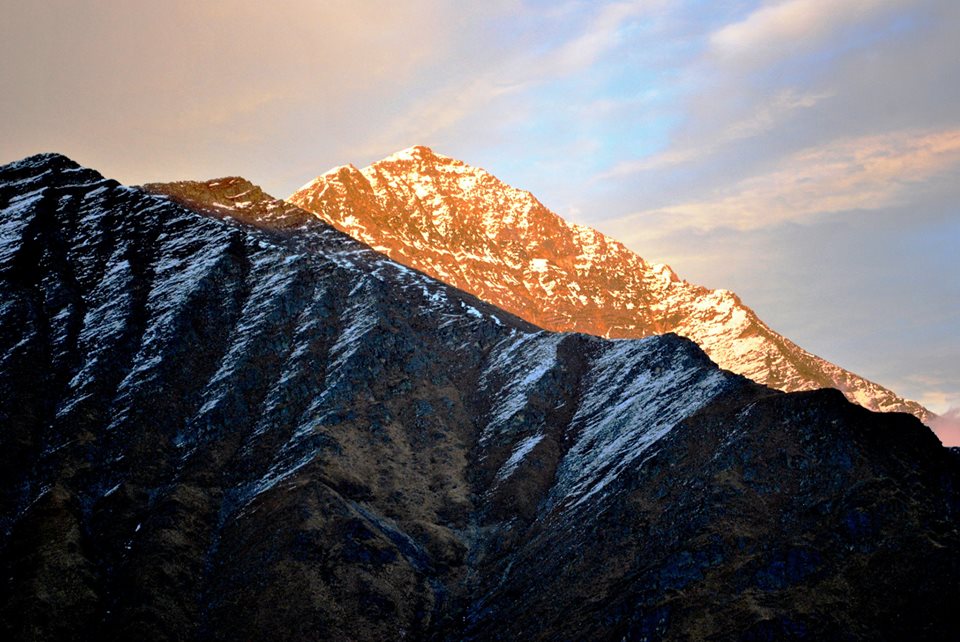 The RoopKund Trek is a gateway to heaven if you fantasize about being surrounded by snow, mountains and forests. 4000m above sea level, the trek lets one have a glimpse of deep virgin oak forest and Himalayan meadow. The trek lasts for 5-6 days with mid breaks. The route for the trek begins at Lohargunj and ends back at it from Bedni and Wan village. Before kick starting the trek, accommodation in Kathgodam or the nearby village of Lohajung is recommended. The cost for the trek scales from 12000-14000 INR.

Walking by the waterfalls, glacier and small villages to reach the peak where there is snow all over, if that is what amazes you, the Namik Glacier Trek has more in it. Following the Indo-Tibet trade route, the place offers stunning views. And not to miss the star lapse in the night. The trek begins from Senar Gad Meadow to reach the Namik village and ends back at the same. The trek usually requires 7-8 days, especially if you want to experience the village culture. And the cost for the same is from 8000-10,000 INR.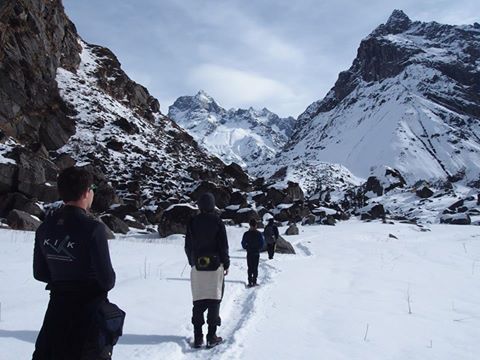 Lush green trees, amalgamated with iced peaks describes the Har Ki Dun Trek. Following the route through the Govind National Park, the trek offers one to witness the beauty of wildflowers, orchids, forests, rivers and glaciers. The view from the peak is a color palette of greens, whites and blues. And not to forget the first hand experience of living and interacting with the locals and villages. The trek lasts for around 5 days and costs one with 10,000 INR approximately.
4) In the Nest of Nature :

Nag Tibba Trek
At the altitude of 3025 meters, Nag Tibba Trek is one of the shortest yet adventurous experience. And unlike the rest, this can also be done by the beginners. The Nag Tibba is the highest peak of the Nag Tibba range and scaling up there is a surreal. The 3 day trek begins from the water campsite in Pantwari Village to Nag Tibba Top and then Nag Tibba Base Camp. One can reach the Pantwari village from Dehradun. Throughout the journey, one encounters with temples, dense forests of Oaks, Rhododendrons, orchids and unique birds. The trek costs from 6000-7000 INR.
Author: Radhika Shah
Comments
Comments