The mere mention of Coorg conjures up images of vast vistas of natural beauty that can leave any individual mesmerized. Located in the magnificent Western Ghats, this hill city boasts of lush green valleys, impressive mountains and teak wood forests as well as plantations stretching as far as the eye can see. It is because of this mesmerizing beauty of the region, that Coorg is also known as the Scotland of India.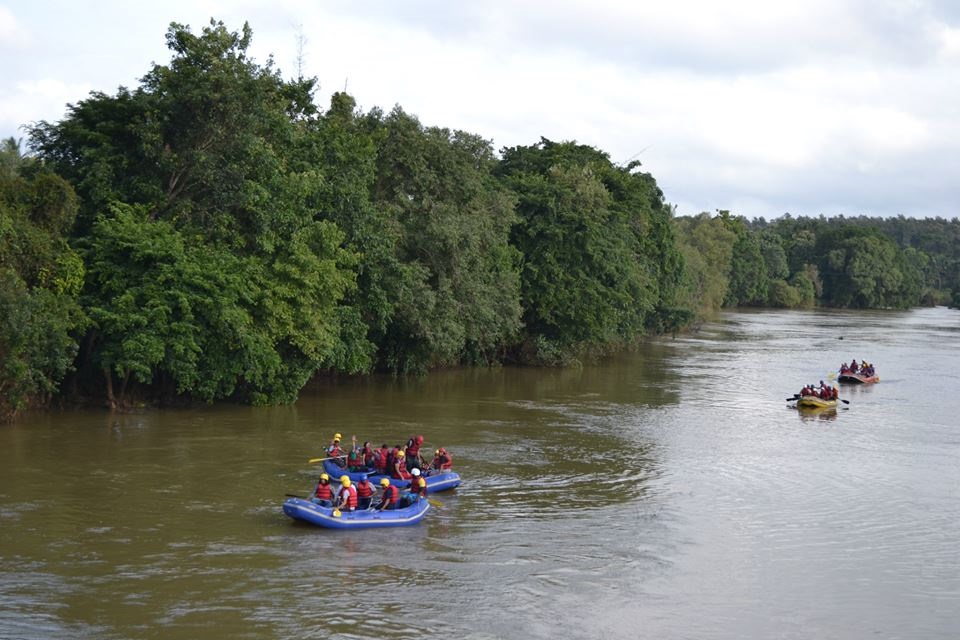 While most people choose Coorg to enjoy a refreshing and relaxing holiday, there are others who come to this small hill city to take part in the thrilling adventure of river rafting. The turbulent flow and the picturesque backdrop of Barapole River offer a perfect setting for adventure seekers to enjoy rafting in Coorg. The rafting stretch is 3- 4 km long and features rapids of various grades making it suitable for both first timers and expert rafters. The trip can be completed anywhere between 3-4 hours depending on the activity level and no of breaks taken.
Being located at a distance of just about 250 kms from Bangalore, Coorg is one of the preferred destinations for adventure lovers in the city. This is because the people can not only enjoy a perfect holiday in this picturesque location but also unwind by offering an opportunity to take part in river rafting near Bangalore. This combination of adventure, fun and relaxation is what what makes holidaying in Coorg a truly memorable experience that everyone should enjoy at least once in life.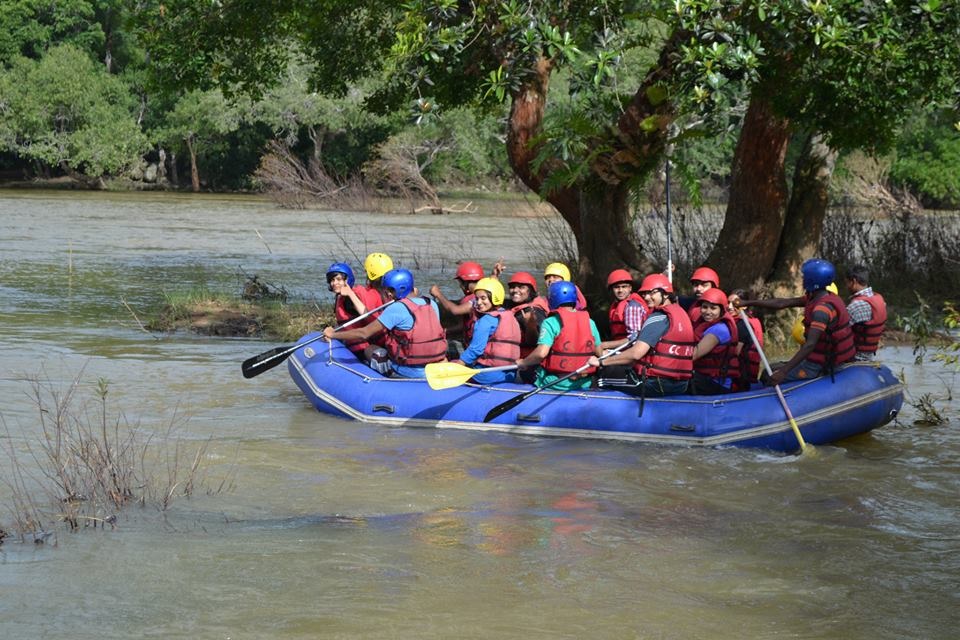 The best time to enjoy river rafting in Coorg is from June to October, as it is during the Monsoon season that the Barapole has the best water flow. However, it is important for the participants to remember, that this river is also considered as one of the deadliest water bodies in the region, not only because of its turbulent water flow but also because it flows through dense jungles which are home to several dangerous animals.
In view of the above facts, it is advisable for people participating in river rafting to undertake the activity only under the guidance of an expert instructor in the region. They should also strictly follow the instructions and guidelines of these professional instructors, to ensure a safe and enjoyable rafting experience. Book Now : Tadiandamol Trek in Coorg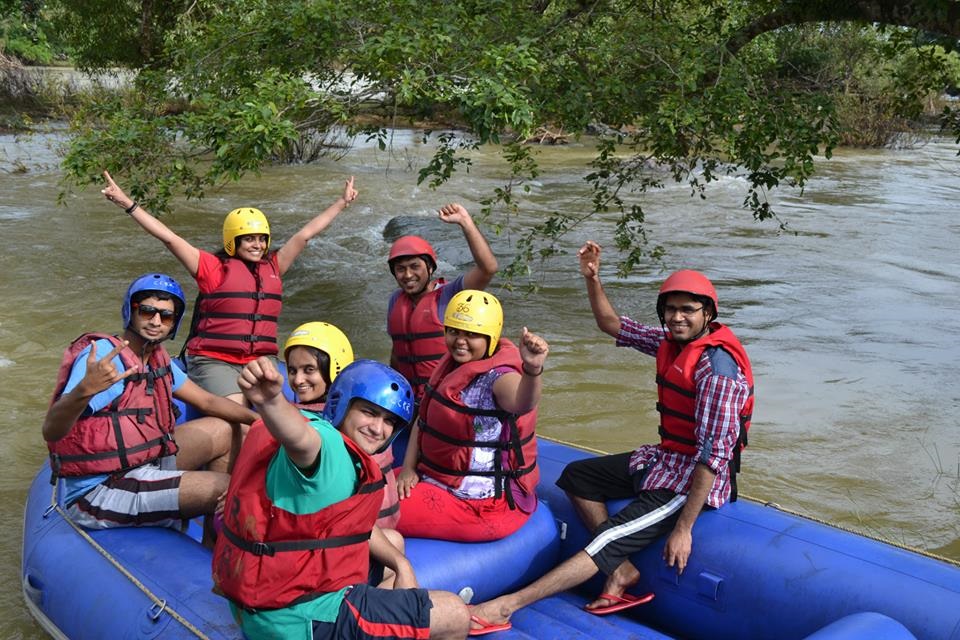 Before setting out for the rafting trip, participants should make sure that they put on appropriate clothing which includes t-shirts, shorts or trousers and proper footwear. Wearing a saree is strictly prohibited for women taking part in the adventure. Also participants should not consume alcohol or other intoxicating products before setting out on the trip.
When it comes to enjoying river rafting in Bangalore, Coorg proves to be the most promising option. The participants can choose to explore the various attractions that the hill city has to offer or simply explore the vast treasures of nature that prove extremely effective in reducing the stress and eliminating the worries of everyday living.
Location : Barapole, Coorg
Distance From Bangalore : 250 KMs
Length of Rafting Stretch : 3 – 4 KM
Difficulty Level : Grade 2 to Grade 5
Time Taken : 3-4 Hours
Knowledge of Swimming : Not Required
Best Time : June to October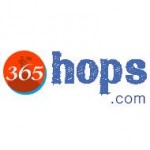 Comments
Comments