'Travelling is not about reaching the destination, but the journey itself and within'
Travelling opens you to the world outside and brings you closer to the Mother Nature. Every time, you get to meet new people, see new places and experience a new culture. It realizes you that there is humanity outside and people are beautiful. It flies away your ego and makes you a humble person.
'The journey is tiring and the tracks are isolated
There are literally no roads at some portion, you just keep on going, going and going.
And it is in this process that you experience the most beautiful moments of your life.
The Adrenaline rush of riding on difficult roads
The breathtaking landscapes and the humble villagers that you meet
The smiling Tibetian flags that dance with the powerful winds
The peaceful monasteries with intoxicating music
Hot pacadas, momos and 2 mins maggi from the road side dhabas
The experience which you will cherish forever'
The journey to Lahaul and Spiti Valley literally takes you through the road less traveled. Its treacherous routes are known to be one of the most difficult Indian roads to ride on. It is located enticingly in the middle land of India and Tibet. From the lush greenery to snow capped peaks. From isolated loneliness to colorful freedom of rugged brown mountains, the landscaped keep changing through the journey.
Book Now : Lahaul and Spiti Bike Expedition
Common Route
There are 2 possible routes you can take up in this journey. One is from Shimla, and another is from Manali. Starting from Shimla is bly recommended as Spiti valley is located at an average altitude of 11000+ Feet. Your body will require a certain amount of acclimatization before entering the Spiti Valley. Hence, Going via Shimla side will help you gradually increase the altitude and your body will get acclimatized properly.
Shimla – Narkanda – Kinnaur Valley / Sangla – Nako – Tabo – Kaza – Losar – Kunzum pass – Rohtang pass – Keylong – Manali
Details Of The Important Places En-Route
Narkanda – Sangla:
At the start of your journey, up till Rampur the ride is smooth and effortless. Have your lunch in Rampur. After crossing the town of Rampur, the last petrol pump is on right side (There is also a petrol pump before at Narkanda).
Sangla – Nako :
Pics From : http://tinyurl.com/jh7gjxf
The magical village of Chitkul cannot be experienced in a hurry. So if you are here, spend some extra time. The real beauty starts from Kinnaur valley and continues all the way up till Kunzum pass. The views change dramatically once you start approaching Kalpa, Reckong Peo. And it is astoundingly breathtaking! Riding through the huge rock cut boulders is an amazing experience. It feels as if the mountains are hugging you in its arms and protecting you from the outer world. There are literally no roads in most of the places. The terrain is devoid of any greenness. Be caution as Malling Nala, it is said to be the most dangerous road in the world. The loose gravel and rocks keep falling and there are also dangerous water crossings. So make sure you start early in the morning. Have your lunch at Nako Lake.
Tabo – Kaza :
You will get to do plenty of sightseeing on this stretch.
Tabo Valley : 
Visit Tabo monastery, It is a UNESCO World Heritage Site. The lamas here always welcome you with heartwarming smile.
Dhankar Lake : 
Pics From : http://tinyurl.com/z9jksvx
Visit Dhankar Monastery and Dhankar Lake, leave after early lunch.
Ki Monastery : 
Pics From : http://tinyurl.com/jmcg2ly
Make a detour of 12 kms to reach the Key or Ki monastery. Key Monastery is the biggest Tibetian Buddhist Monastery located in the Spiti Valley. Hikkim, said to have the world's highest post office and petrol pump. The Tanggyud monastery at Komik, is one of the most important and the highest monastery in the Spiti Valley. There is a petrol pump at Kaza. Do not miss this one.
Losar – Kunzum Pass :
Pics From : http://tinyurl.com/z3hjadd
At Losar there is a check post where you need to make entries for your bike. There is also a café which is the only place in that stretch to find some breakfast. The roads ahead are worse.
Battal - entire scenery of Batal consists of two tea shops which sell cigarettes and food.  Open land next to the river has become a big shitting ground. The road to Chandratal diverges from the road to Kaza. Visit the impressively daunting Chandratal Lake via Kunzum Pass. You will have to trek for 2 kms to reach the lake which is in between the valleys. There are camps to rest, about 2.5 KMs from the lake. Or you can go back to Battal where there is a PWD rest house. Stop at Chatru for lunch. Lahaul officially starts from Chatru and you could feel the terrain change as you will be introduced to the first views of greenness and that of wildflowers here.
Booking Now : Motorbike Trips in India
List Of Things To Carry
Basic Travel Kit – Itinerary Printout and Travel Map Print Out (at least 2), Portable charger for your mobile, Pen and a small Diary, Bag locks, Backpack or Carry bag, Extra spectacles with cover, TORCHLIGHT, Swiss Knife, Hand Sanitizer (must), Sunglasses (Must), Small water bottle, Match Boxes or Flint or Cigarette Lighter, Couple of candles, Plastic Zip Lock Bags, safety pins, Novels to read.
Toiletries - Tooth Brush, Tooth Paste, Toilet Soap, Shampoo Pouches according to the schedule or a small shampoo bottle, Tissue Papers, Deodorants, moisturizing cream, Lip Guard, Comb, Small Mirror.
Clothing Kit – Clothes as per the schedule, Towels, Socks, Handkerchiefs, Slippers, At least one light jacket, Rain / Snow Protection Gear like Rain Coat / Rain Suit, Hats / Caps.
Delicious Food
Apples, Apples and Apples! There are apples everywhere, especially in October.  There is also a green colored apple look-alike called Aazhu. It has orangish interior and a red big seed. There are all sorts of unconventional food here! From yummy Yak meat to gustable Goat sausages! Sku, Thukpa, Pava and Khambir are local assortments, and of course a variety of momos to go with them. The Tibetan Butter Tea is a delight to drink.
Season To Visit
May - Travel in this month if you want to avoid the heavy tourist. There will only be basic facility and you might have to take a chance on giving up a place or two as some link roads might not have opened. Keep in mind that you will not be able to do the complete circuit.
June And July - This is a heavy tourist season with flocks of travelers come here. This is an ideal time when the weather is just perfect.
End of July -mid Sep - Monson season, not at all recommended as massive landslides occur.
Mid Sep – Mid October - This is the time when Spiti shows its vivid color. The aqua colors of water in the river, the autumn colors of the trees just add to the beauty all around Spiti Valley. You can also get your hands on super delicious Spiti Apples.
Few Tips For Travelers
As compared to Leh Ladakh, the numbers of bikers are far less here and the roads leading to Ladakh are far much better. So if your bike breaks down during the trip, it's quite difficult to find mechanics who can fix it. Do a basic bike repair course at your nearest mechanic shop. Always honk on the curves and overtake only on the right.
Take Diamox tablet to protect yourself from the altitude sickness
Snow melts in the afternoon forming a stream. It can be dangerous to cross these streams. So it is always advisable to start early.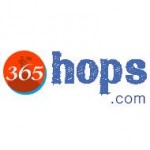 Comments
Comments