What comes to your mind when you think of a trek?
A breathless long climb under the sun?
Or a sweaty and tiring exercise that you'd want to avoid?
The Irony is, it is exactly the opposite!
A trek is an adventure that leads to self-discovery. When you go for a trek, you disconnect yourself from the rest of the world and live in the moment. You take a day or two off from your routine life and try to be yourself. No mundane job stress or daily exertion, only fresh air to breathe and the beauty of the environment to soak in. Most people think that they cannot complete a trek, as they lack experience, but, trekking is one of those sports where any experience or special training isn't required. That is the reason why trekking is so popular, no special skill set being required makes it enjoyable and fun even for a first timer.
Every trek story begins with, "we were so tired", "couldn't move", or "totally out of breath", but all these people who share their experiences, would definitely go on another trek as soon as they can.
You climb a mountain expecting only two things when you get to the top, a good view and solitude. You keep pushing yourself to complete the trek even though you're low on energy.
Your body might need a rest, but your soul craves the fresh air, the view from the top of a mountain, and the cold breeze that hits the face.
For the people of Mumbai/Pune, there are a few treks that stand out from the rest and are more adventurous and fun to do. You don't need to go on a Himalayan adventure to feel the high of nature, the same can be experienced around your city too. These treks aren't located too far from the city and some of them can be done in one day itself. Here are few treks around Mumbai you can do which are great: Lohagad Trek, Kalavantin Pinnacle Trek, Kathingad Tung Trek, etc.
Sandhan Valley – A Trek that Makes you face your Fear and Makes you Want to Explore Further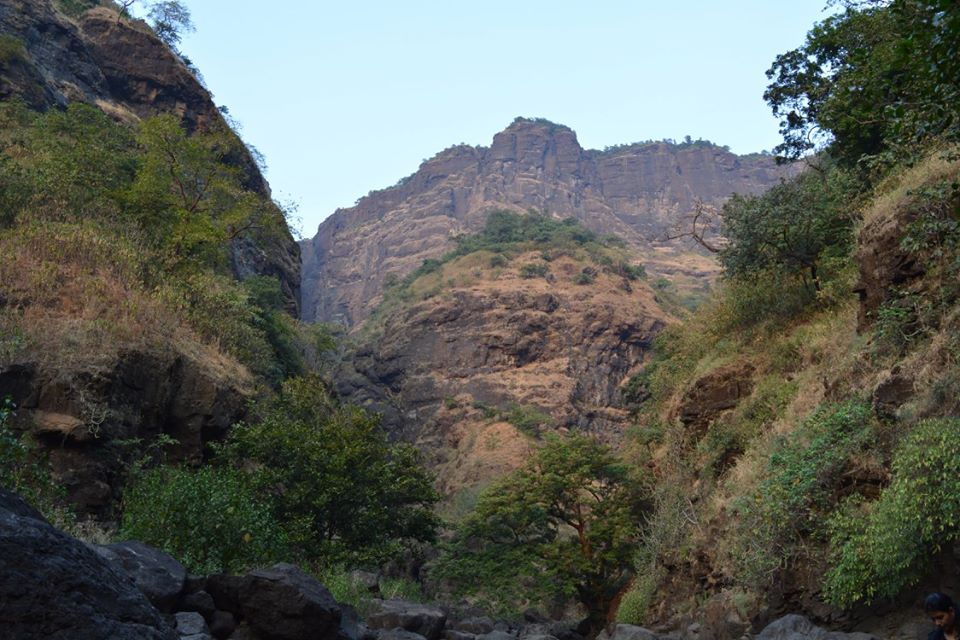 As soon as you reach the top of the trek, taking rest is the last thing you do, instead, you would want to explore the place. Sandhan Valley trek, for example, requires a lot of jumping around multiple boulders and rocks, but giving up does not feel like an option. The isolation of the valley and the unexpected challenges at every point will definitely pump your adrenaline.
Elevation : 3000 feet
Distance From Mumbai : 183.2 km via NH160
Trek Highlights : Trekking, rappelling, Waterfall
Trek Difficulty Level : Moderate
Kalsubai Trek – Helps in Boosting Your Physical Fitness: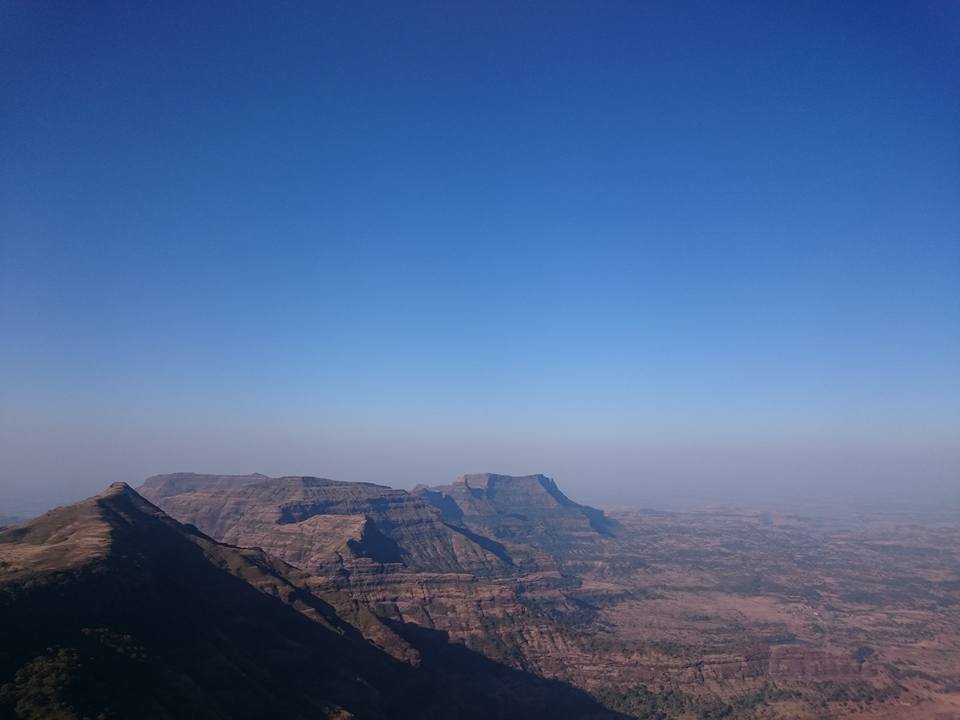 Once you take your trekking trip, your subconscious mind starts to remind you about the altitude, the high mountains, the walking distances and challenges to overcome. But your conscious mind starts to plan, and your body begins taking action that brings benefits of building your stamina, bones and muscles before they embark.
Trekking for a day is equal to three days of cardio. It is also effective for building up your legs and core strength, boosting your immune system, lowering your blood pressure and reducing the risk of heart disease and osteoporosis. Good sleep after physical exercise is another way of rejuvenating your body and mind. The Kalsubai trek, is a perfect example, being the tallest peak in Maharashtra, it is slightly difficult to climb but definitely worth the risk.
Elevation : 1,646 m (5,400 ft)
Distance From Mumbai : 152.7 km via NH160
Trek Highlights : Trekking, Kalsubai temple, Dam, Lake, Forts
Trek Difficulty Level : Moderate
Rajmachi – A Trek That Motivates You to Become a Better Version of Yourself: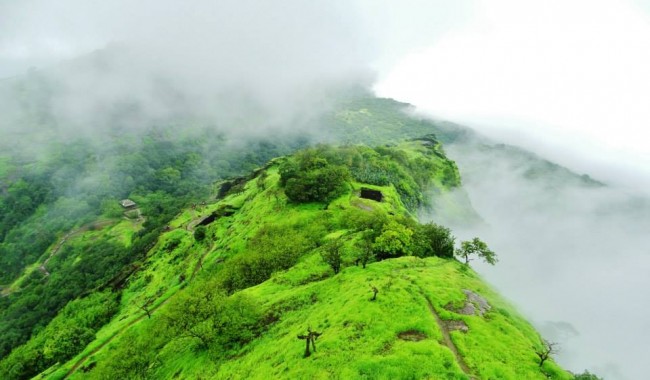 Humans need the motivation to stay fit, perform better and be good. Trekking in the Saiyadri, is a magnetic motivator for all. Once you are sure of your departure, you start sketching your training plan, and some might even quit smoking or drinking. You start to become a better planner and live a disciplined life. By walking several hours during the trek, you feel proud of your endurance, which boosts your confidence and makes you prepare for the next height and challenge.
You can then apply the same technique in your normal life once you get back home. Planning every single day and executing with discipline and hard work can result in conquering your everyday high mountains, like conquering Mt. Everest.
In the end, it's not only about conquering the peak, it's about enjoying the journey. No matter how tough or tiring, the journey should be beautiful, like the Rajmachi trek, where there's a river flowing, an entire village located at the top, and scenic views throughout, the long and tiring trek feels easy and short.
Elevation : 2710 feet
Distance From Mumbai : 314 km via NH48
Trek Highlights : Trekking, Camping, Caves, Forts
Trek Difficulty Level : Easy
Ajobagad – Trek Teaches You to Help Others in Need: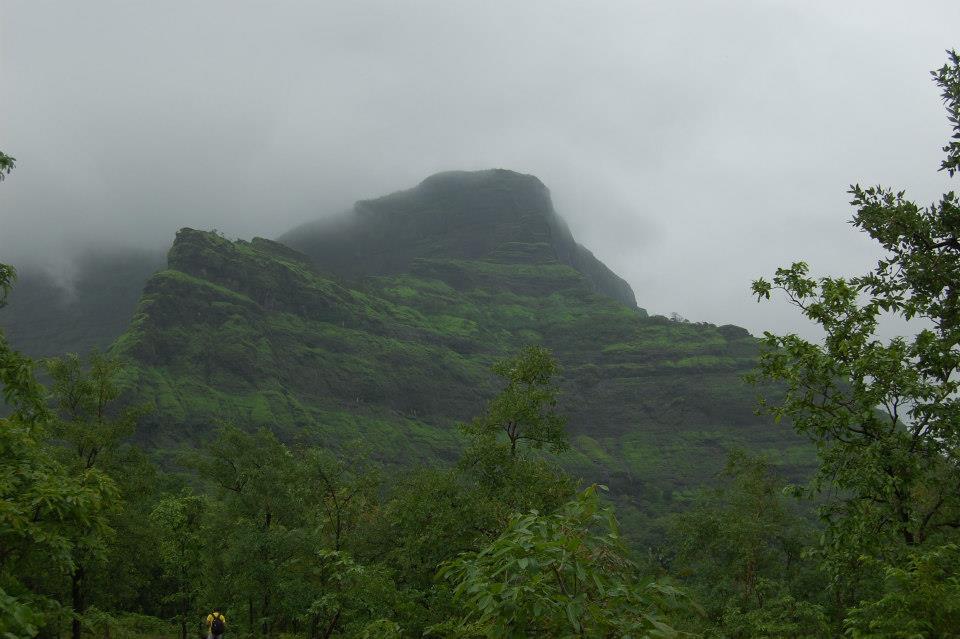 A wise man said, "There is no better exercise for your heart than reaching down and helping to lift someone up." Your Trekking can generate lots of work for the locals, which directly assist them to make a living and empowering their families.
A trek in Igatpuri, called the Ajoba hill trek, is one of those experiences, where you get to connect with the people of the village. If your trek requires you to stay overnight at the base village, the people of the village have facilities to provide you with accommodation and by staying with the locals, sharing their stories and talking to them can lead to an interesting conversation.
When you go on treks, you meet new people. The fellow trekkers tell you amazing stories about the places they've visited, people they've met, their adventures and experiences.  Then there are people who are locals, who tell you famous (or infamous) tales of their locality, their life stories that inspire you to do something amazing with your life too. You connect with these people on a spiritual level, and sometimes even better than the friends on your social media.
To be able to connect to people from different parts of the country, or from different countries altogether, a trek like Dudhsagar is a must. A scenic location like Dudhsagar attracts a great number of tourists. Being a very popular location, a lot of people go for the trek looking for adventure. Communicating with these different people can change your perspective on life and might develop an opinion on different aspects of life.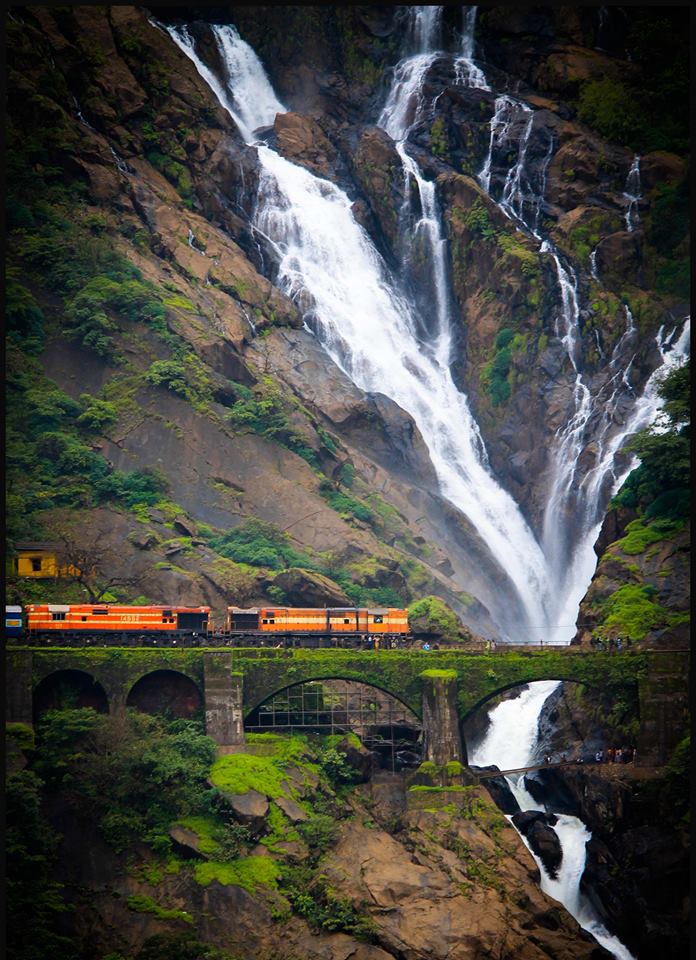 Going on a trek isn't just an experience, but a lifelong memory. It might be your first trek, or even your 100th, but the high of adrenaline never stops increasing. Every time you return from a trek you get excited and hyped for the next one. Give your body and soul that adrenaline, go on different treks, live the adventure, be brave, have faith in yourself and just feel your heart pumping faster!
Elevation : 320 metres (1017 feet)
Distance From Mumbai : 578.6 km via NH48
Trek Highlights : Trekking, Camping, National Park, Waterfall
Trek Difficulty Level : Moderate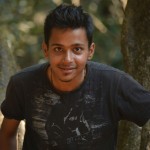 Comments
Comments