"One Life. Just One. Why aren't we running like we are on fire towards our wildest dreams?"
I am beginner in trekking and so this trek is not for me. So my question to this is that who will decide you are a beginner, intermediate or an expert and on what criteria, this notion is based? Always remember, every expert was a beginner and it only required a lot of consistency on their part to become an expert. So if you live in Bangalore thinking about trekking in Bangalore at the same time dreaming of Himalayas to become an expert trekker, I have a great news for you. Here is a list of 11 treks near Bangalore that can prepare you for bigger battle that is Himalayas. So start trekking near Bangalore and thank me later.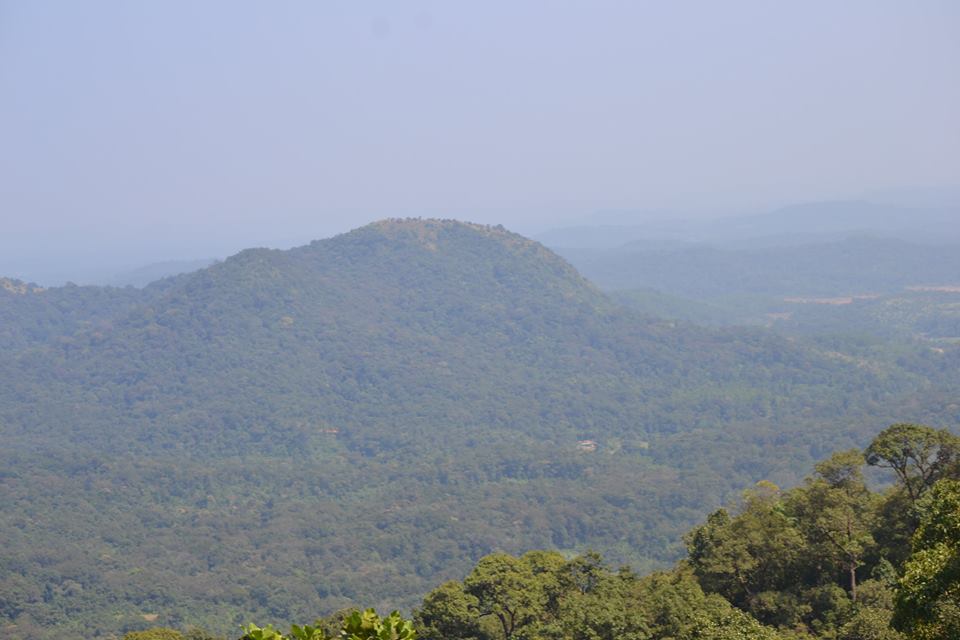 One of the most amazing trekking destinations in South India, this trek is known for its breathtaking natural beauty and varied landscape. The place derives its name from two words Kodacha and Adri, which means "Home of the hill of Jasmine flowers".  The beauty of this place is true to its meaning. Rising up to a height of 1,343 meters above the sea level, Kodachadri is home to precious natural diversity that could be a visual delight for the nature lovers. Having a title of Natural Heritage Site, Kodachadri trek can one of the most enthralling and exciting experience of your life.
The trek offers a completely satisfying and fulfilling experience to those who take it up. Not only they get to enjoy a beautiful destination but the trail takes them through dense green forests, crossing high waterfalls with beautiful sights of rolling meadows and even peeping over sheer drops offs the cliffs. The most outstanding part of this trek is one of the most beautiful sunrise you have ever witnessed in your life. This sight alone is worth all the effort that you are going to put in the trek.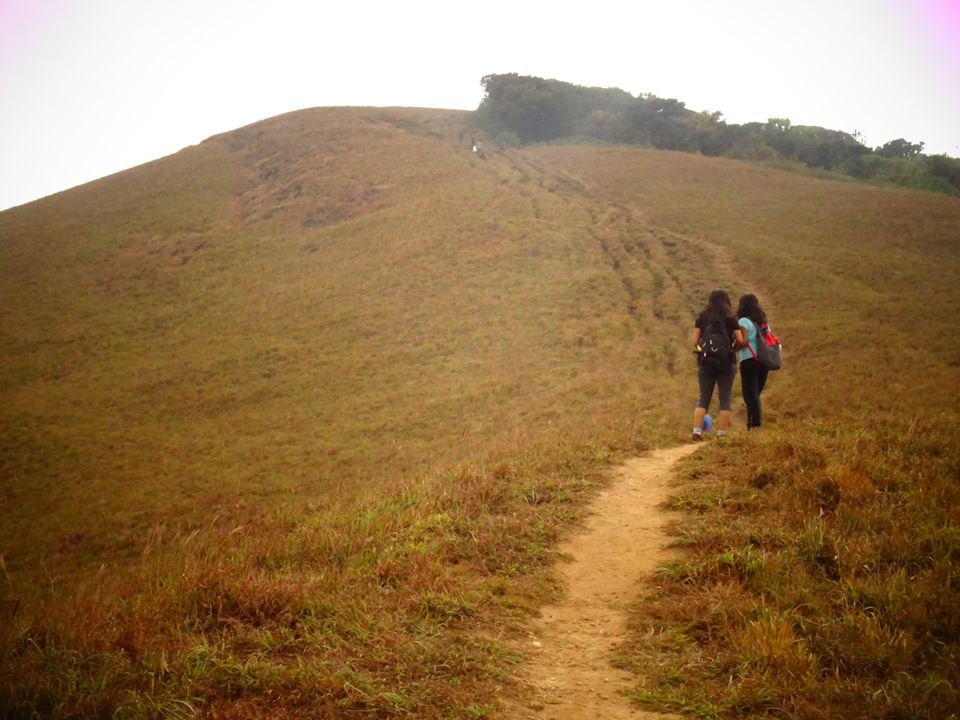 Tadiandamol means a large mountain. Rises up to a height of 1748 meter above sea level, this place completely justifies its name. The picturesque Tadiandamol Trek in Coorg take you to the top of the 5th largest peak in Karnataka. Another advantage is that the trail is relatively lesser known amongst adventure enthusiasts and therefore is more quiet and peaceful.
The trail passes through varied landscapes each of which further adds to yet another mystic chapter of nature in that big trekking book of yours. The dense wooded slopes, rising and falling terrains, and mist covered valleys all hold a mysterious yet rejuvenating appeal. Infusing nature lovers with a deep rooted love for the surroundings, the unique flora and fauna of the Western Ghats as well as the lush greenery of the Shola forests combine to make this trip an adventure of a lifetime.
For Coorg Tadiandamol Trek And Rafting details, click here.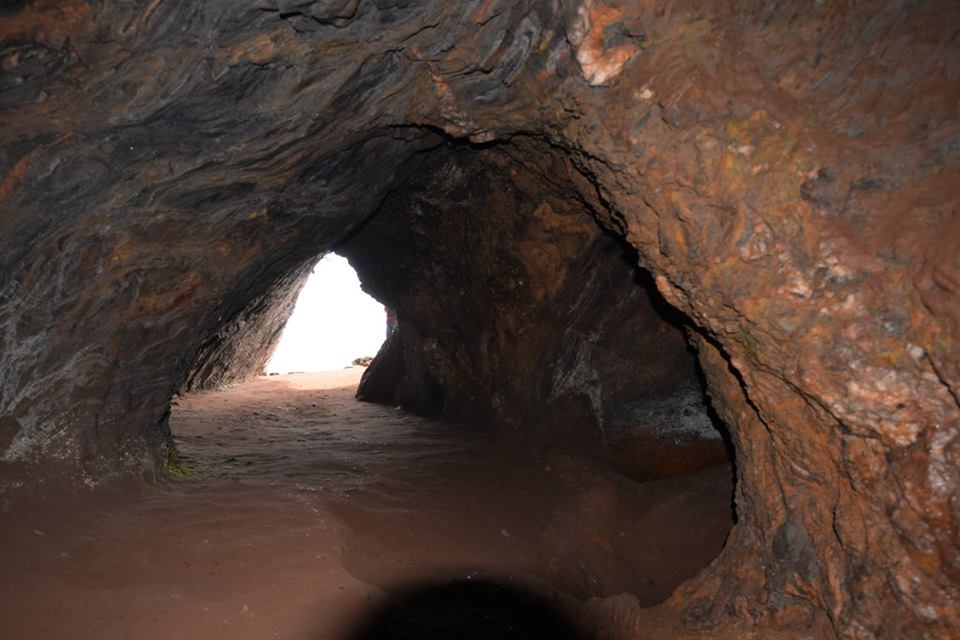 Being the highest peak in Karnataka rising up to 1930 meters above the sea level, this hill offers unprecedented views of all its neighbouring ranges and with every step you take, the view gets more and more breath-taking. The best thing about this trek is that it is fairly simple taking one through serpentine forest trails, with cool breeze and the sound of birds chirping. After reaching the peak, you might skip a beat after getting awe-struck by the amount of bliss that nature can provide.
For mullayanagiri trek guide, click here.
One of the unknown mountain ranges of Coorg, Nishani is a peak in the Western ghats. Starting from Bhagamandala in South Coorg, Nishani mountain range passes through talacauvery and ends in Northern side of Coorg. The starting point is Bhagamandala and the total trek is approx. 15 km. A mix forest range, paddy fields, a beautiful coffee estate and a Wildlife Reserve, trekking in Coorg is once in a lifetime experience.
For trekking packages, click here.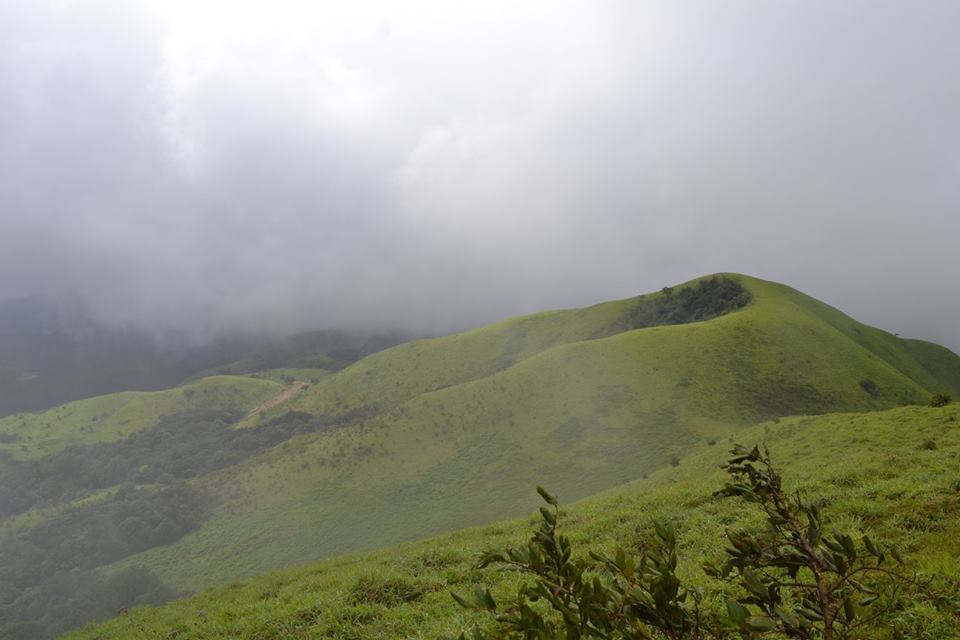 This is a relatively smaller destination that can be done in limited amount of time. This trek is one of those magical trips that would give you an experience of a lifetime in a limited period of time. Traverse through this picturesque destination and camping under a sky full of stars, this trip is a complete package and is a great rejuvenator in a short time. Sakleshpur trek with waterfalls is even more attractive for adventure seekers as they can enjoy various water sports activities as well. There are also options for homestays in Sakleshpur for those who do not want to camp. The amazing experience of a homestay provides a unique opportunity to understand the simple lifestyle of the people living in the wilderness.
For more details, click here.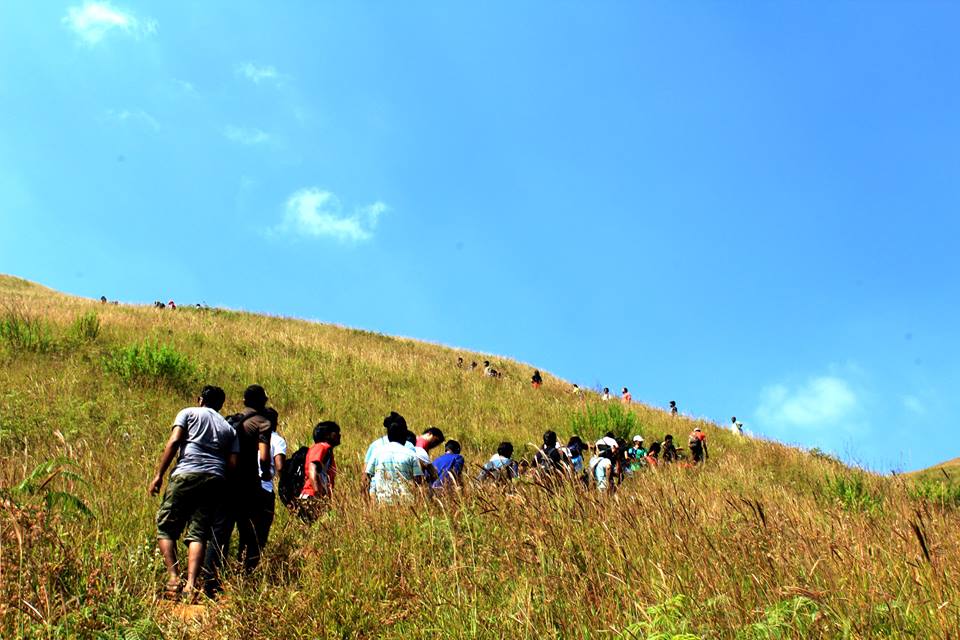 Popularly known as one of the most beautiful trekking destinations in South India, Kudremukh trek offers complete relaxation and thrill at the same time. Offering a majestic view of lush green meadows, the Kudremukh peak is the third highest peak in Karnataka. For those looking for a taste of Himalayas near Bangalore, this trek offers enough challenges to satisfy your thirst for adventure. Surrounded all over by an immense natural beauty, this destination is heaven of South India.
For more details, click here.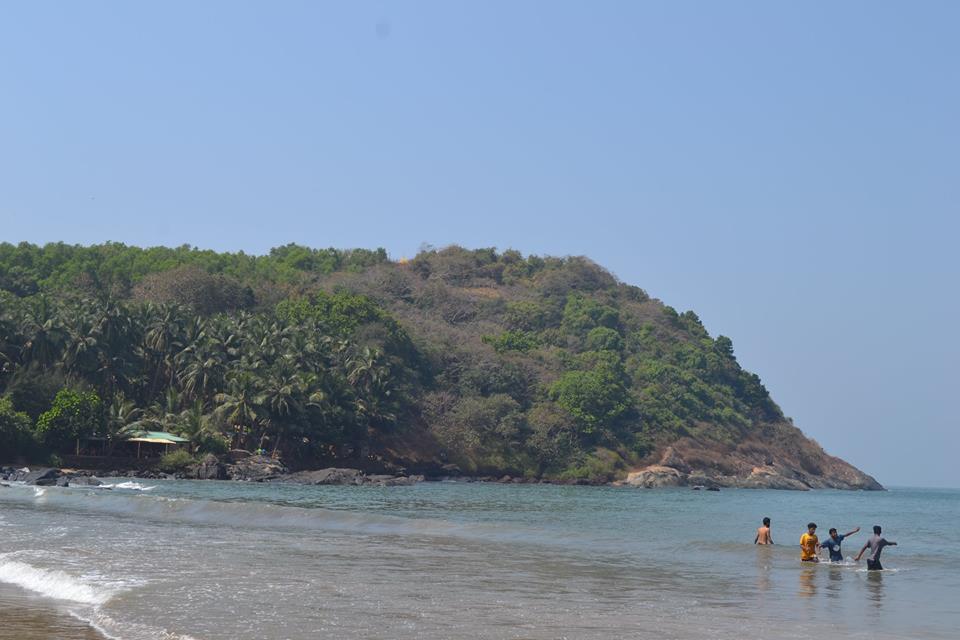 So the next stop in your chase towards your wildest dream is Gokarna. Around 520 kms from Bangalore, you can take up a night journey to this heavenly abode.  The name Gokarna comes from the belief that it was at this place that Lord Shiva emerged from a cow's ear. (Mother Earth). With 4 beaches, the trekking experience you will get here would be a bit different. Start from Kudle beach and walk for a good 1 km from one end to the other.
You can also play cricket here at dusk. The magic of the orange light on the waves presents an awesome picture that you will want to etch in your memory forever. The beauty and the mesmerising surroundings would make you want to stay here forever.
For Gokarna beach trekking, click here.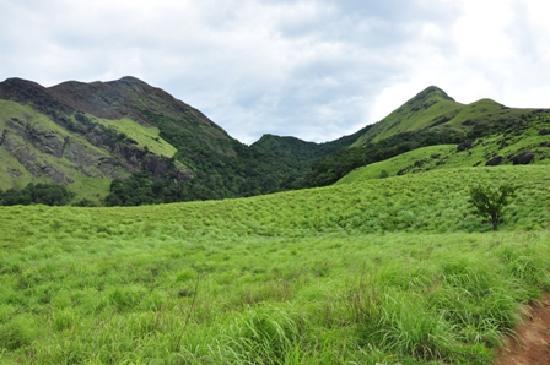 The highest peak in Wayanad, the Chembra peak stands tall at an astounding elevation of 2100 meters above the sea level. The lush green meadows surrounding the hill is a pleasant refuge from the constant noises of city life.  It will take you just 3 hours to reach up to the peak. But the climb sure is adventurous as it will take you through dense forests and grasslands thus taking you on a ride amidst the nature. All your sweat and hard work will eventually pay off as soon as you reach Hridaya Thadakam or Hridaya Saras, the heart shaped lake.
For chembra peak homestay and trekking details, click here.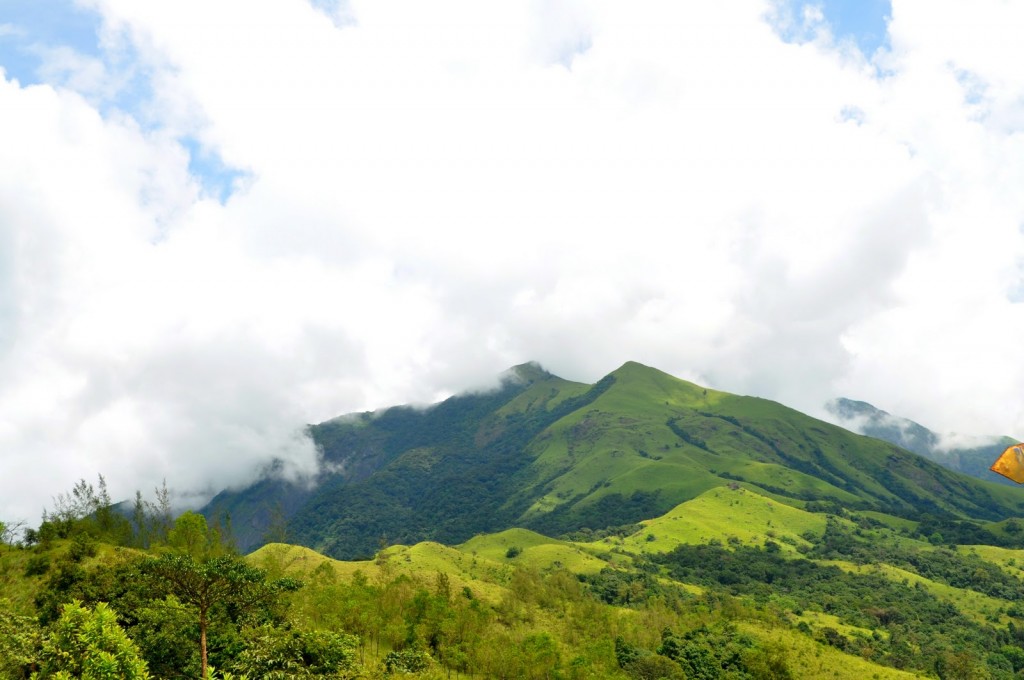 Located at the edge of Coorg and Dakshina Kannada, this towering peak is nestled away amidst lush and verdant jungles. Covered by evergreen forests, Kumara Parvatha trek route would take you to some of the most gorgeous views you have ever witnessed in your life. And if you went on a lucky day, you might get to witness the sunrise, a beautiful orange ball popping out from deep blue background of Arabian Sea surrounded by lush green forests on the sides.
For further trek guide, click here.
Situated on the border of Karnataka and Kerala, the Brahmagiri hills rise up to a height of 1068 meters above the sea level. A perfect mix of evergreen and semi-evergreen forests, the trail of this trek would take you to some of the most mesmerizing and tranquil surroundings. Trekking on this hill which is located within the Brahmagiri wildlife sanctuary would give you a once in a lifetime experience of one of the most amazing sights of the Western Ghats.
The Brahmagiri hill trek sure is a unique experience in every respect. The zigzag trail would take you across the majestic Shola forests, open grasslands and river streams. The surrounding beauty would make you want to halt at every point and take a tons of pictures so bringing a camera along would be a good idea. Having been completely cut off from the noise, pollution and destruction of the cities, the trek will make you feel relaxed and refreshed and would help you reconnect with nature at a deeper level.
For more details, click here.
Literally translating to Shiv's Ganga, Shivaganga trek is also famous by the name of Dakshina Kashi.  Located at a distance of about 56 kms from the city of Bangalore, near the quaint little village of Dobbspet, it sure is a perfectly relaxing and refreshing weekend trip away from the hustle and bustle of the city life. The trek can completed in a single night and offers an easy difficulty level making the activity enjoyable even for people with minimal trekking experience.
For more details, click here.
Comments
Comments