"You have to get lost before you can be found." - Jeff Rasley
It is said that every great place is walking distance if you have time and determination for it and when you are in India, this thought becomes even more relevant. India is a place for trekkers. Trekking in India is stretched out in the entire length and breadth of the country. Every place has a whole new experience to offer you. As they say, "When you are in India, you just need to get lost in the right direction in order to find yourself."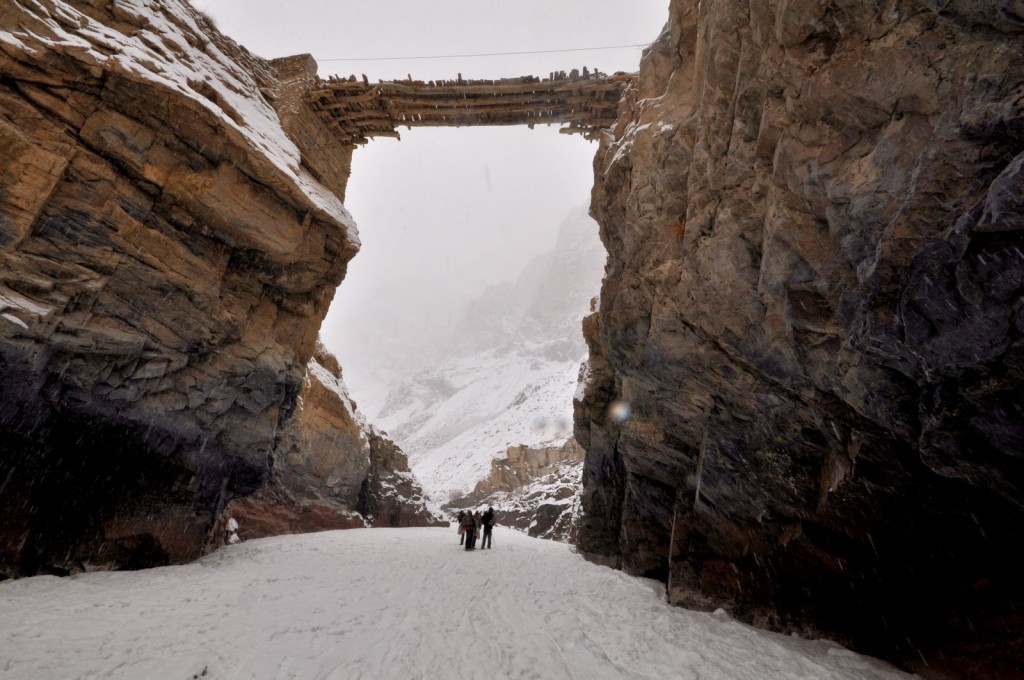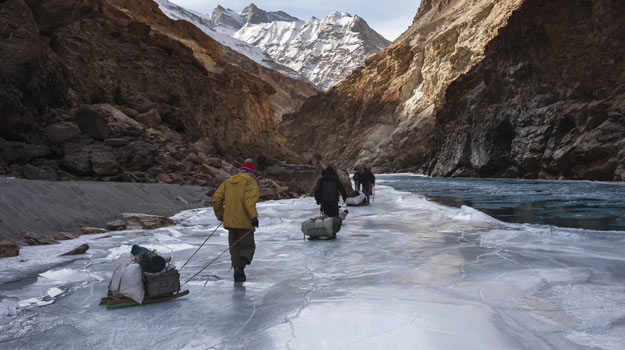 So there are two types of people in India, one who are not happy with their lives and the one who trek. So if you are the second kind, you are at the right place because today I have come up with a long list of Indian Treks that you can't miss to explore and experience. Every place is capable of creating an addiction in you for trekking and this is definitely not an exaggeration. So today is all about the mighty Himalayas.
Here is a list of Treks in the Northern and North Eastern States that are a must to take. So update your bucket list now and you can thank me later

Leh Ladakh Tour From Srinagar
One common saying about Leh Ladakh is , "You never fail to amaze me everyday. There is something new that makes me love you even more than the day before." An out of the topic tip here guys, you can use this on your lovely ladies as well, they are going to love it

So coming back, Leh Ladakh is one hell of an experience and is a must in your bucket list.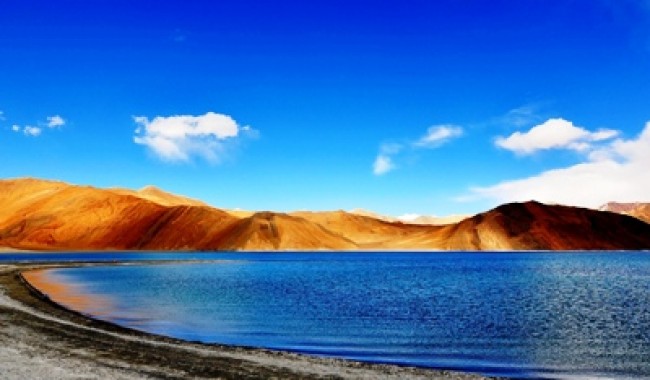 You will get to spend time in Kargil camp. The unique magnetic hills would take you by surprise and the beauty of Pangong Lake would make you want to stay forever in this place. Driving through the highest motorable road in the world, would make you feel at the top of the world like literally.
Khar Myundari Trek Manali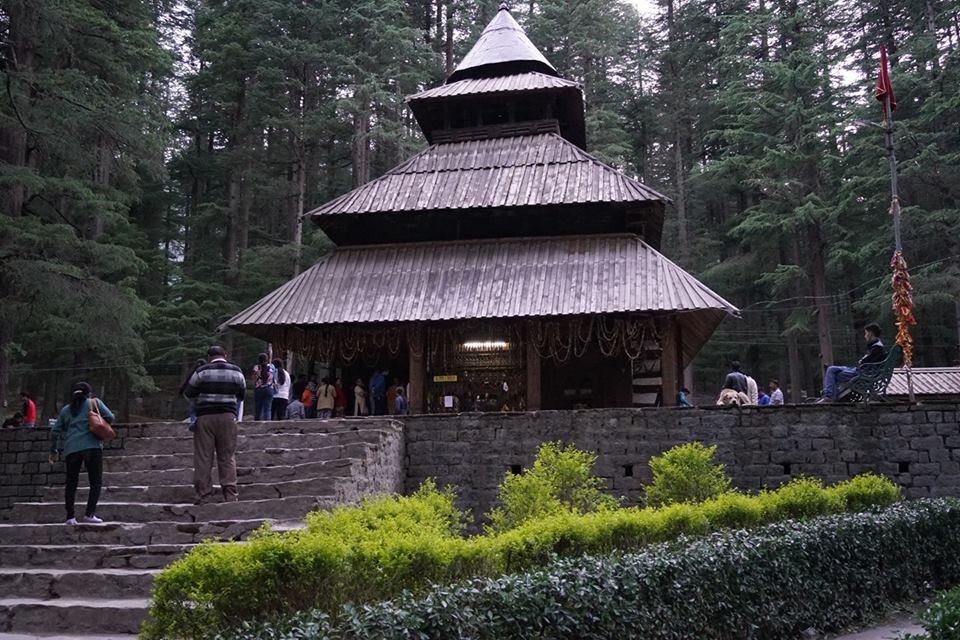 If you are short on holidays and want to cross one more place in your bucket list, then Khar Myundari Trek is your destination. It is a one day trek that starts from Setan which is around 1 hour drive from Manali. The trek takes you to a beautiful campsite through thick forests of Deodar and Pine. The campsite is beside a small lake which offers a picturesque view of Kullu valley. So get lost in the beauty of nature in this quick yet amazing weekend trek.
Bhrigu Lake Trek
They say, "What may be a lifetime adventure for you is a daily routine for us." Trekking is in my blood and soul and tells me which trek i should do next. Well! It definitely has to be Bhrigu lake. A pristine lake situated at an elevation of 4,300 meters, Bhrigu Lake is all that you need for a perfect long weekend.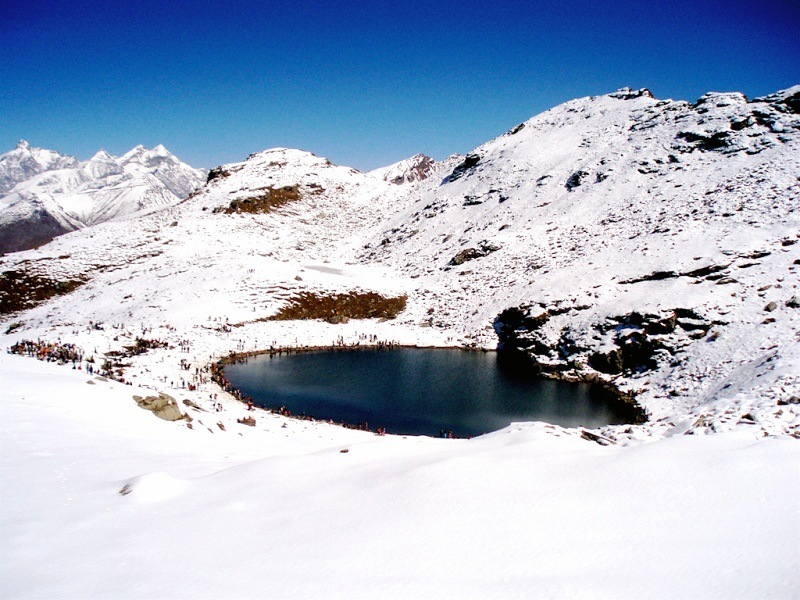 Breaking this trek into 3 phases, the first day would start through the dense forest of Deodar and Pine trees with a campsite at Rohli Khel. The second day will take you to Bhrigu Lake which will be a mesmerizing experience. Third day would be a downhill trek to reach Vashisht.
Nag Tibba Trek
Another weekend trek, it has a lot more to offer than you can imagine. You get to take a walk in forests, climb up to 10,000 feet, see snow clad mountains and camp under starry nights. It has a whole package for you in a span of 2 3 days. You would find stunning views of the Gangotri group of peaks, Bandarpoonch peak, Kedarnath peak in the north, the snow peaks of Chanabang and Doon Valley.  I know what you are thinking. I can't ask for more and i bet you can't.
Everest Base Camp Trek
Well! Anything i will write would be less as this trek does not need any introduction. It's a once in a lifetime trek. One thing is for sure, once done, you would want to do it again and again. As you know, this is not something that would be done in a span of a weekend or a week. So apply that long leave now only as it requires at least 2 weeks to make this trek a reality in your life.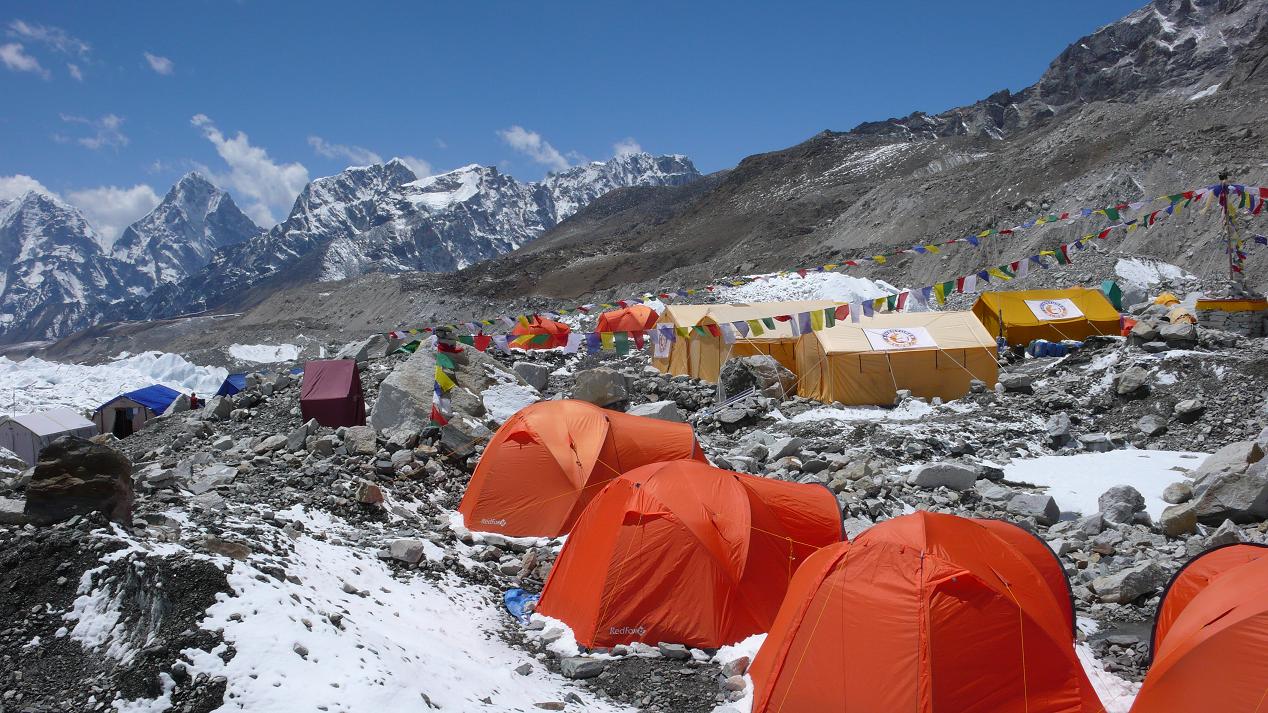 The experience you would have is beyond explanation and i definitely won't ruin by saying anything. Just a quote,
"Twenty years from now, you will be more disappointed by the things you didn't do than by the ones you did do. So throw off the bowlines, Sail away from the safe harbor. Catch the trade winds in your sails. EXPLORE, DREAM, DISCOVER." – Mark Twain
Borasu Pass Trek
If someone is up for an adventure, then this trek is for you. It is a difficult trek so you would probably want to do it a little later in your trekking life. But this is a definite must in your bucket list. A wholesome trek with all kinds of possible landscapes, this trek might require you to use crampons and ice axes, bear one of the windiest campsites, glissade down vertical cliffs and wade through busy rivers.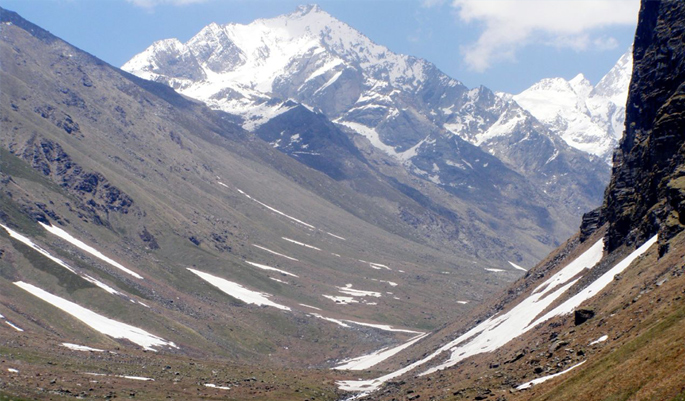 Situated on the border of Uttarakhand and Himachal Pradesh, the trail is relatively virgin and has a lot for you to explore. So all i would do is quote Ralph Waldo Emerson here, "Do not go where the path may lead, go instead where there is no path and leave a trail."
Oh yes, it's the land of contradictions again. Ladakh is arid yet rich, dry yet inviting and cold yet very warm. This landscape is unique to its core and the  best way to explore it is by entering deep in its remoteness and feeling it feet by feet yourself.
Markha valley Trek is one trek that offers you the real Ladakh in terms of flora, fauna, traditions, culture etc. As i said, coming to Leh Ladakh would always be a new experience and there is so much more to explore than one life is not enough and this trek would give you a feel of what i am talking about so do not wait and add it in the list in no time.
Kedarkantha Trek
Another trek in Uttarakhand, Kedarkantha trek is for nature admirers. Want to spend some time in the lap of mother nature? This is the trek for you. The area is filled with quaint hamlets, lush green meadows and some of the most picturesque sights of towing Himalayan peaks.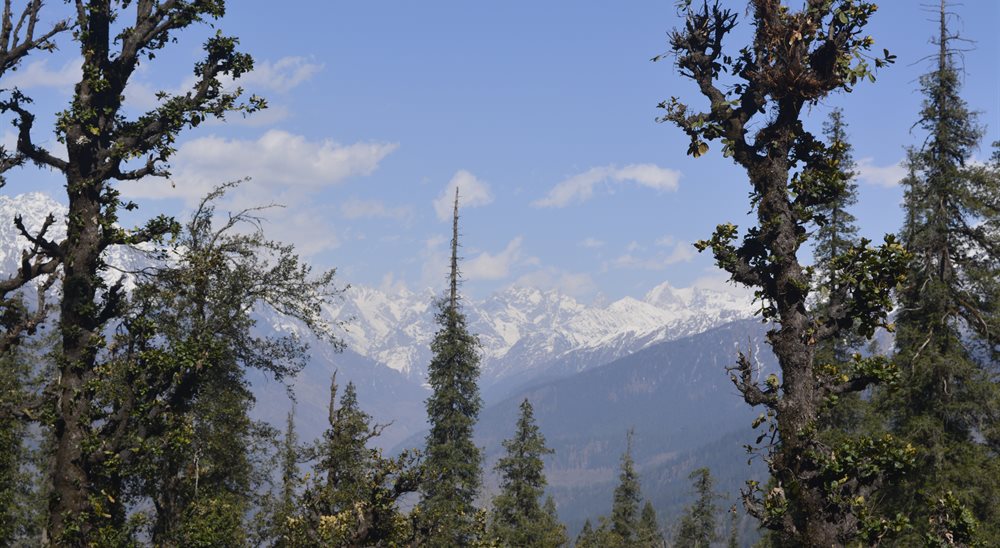 Also known as a perfect winter trek, the best time to take this trek is December to April when the trail is covered with snow. With breathtaking campsites waiting your way, this trek would be so much worth doing in winters. Fruitful information, this trek snows till third week of April, so feeling the heat of city, go on a trek and enjoy.
Auden's Col Expedition
Another long leave, it is a 2 weeks trek and would make you lose yourself in the beauty that is awaiting your way. The holiness involved in this trek makes it even more interesting. It is a difficult trek and therefore is one of the least explored treks.
A dream trek of every trekker, the trail cuts through thick alpine forests, meadows adorned with special species of flowers, charming villages with lovely people and several temples. Starting from the most important Hindu pilgrimage site, Gangotri, this trek would be a life enhancing experience and i bet you would never be same again.
Ruinsara Tal Trek
A unique blend of culture and nature, this trek would leave a lot of memories to be cherished in future. This fascinating trek across the Ruinsara Tal and Yamunotri Pass brings you a sacred chance to pay your visit to the holy shrine of Yamunotri.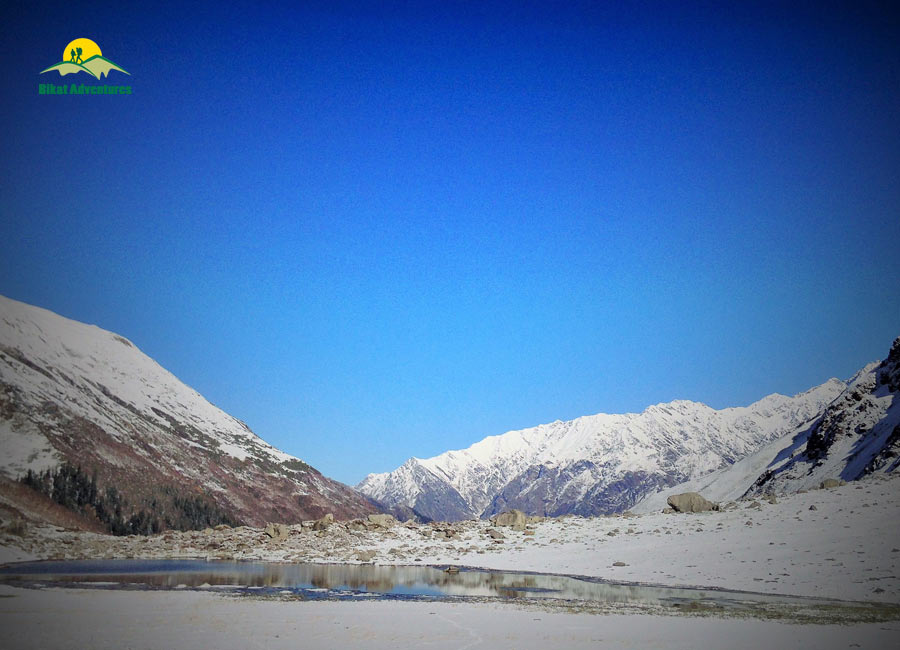 The trek is perfect for beginners as there is not a lot of difficult walking to do or acclimatising in difficult weather situations. It is relatively easy, yet beautiful trek that makes you to walk along sparkling streams and waterfalls. So buck up as life is better in hiking boots.
Kashmir Great Lakes Trek
This trek is without a doubt, one of the most beautiful treks one could ever witness in his lifetime. Witnessing beautiful cyan skies, emerald grasslands sparkled with wild flowers and seven grand glacial lakes in various hues of blues would overwhelm you with all the emotions you could experience in a full lifetime.
Nothing good comes easy in the world. This trek is moderate to difficult and would need a bit of preparation before you set out and adore this beautiful painting of nature. As John Muir said, "Between every two pines is a doorway to a new world."
Bali Pass Trek
Also called as a virgin trek, this is one of the least explored treks in Himalayas. So prepare yourself with a bunch of surprises when you take this one. Bali Pass links Har ki Dun valley to Yamunotri valley. Situated at 4950 meters, the best time to do this trek is post monsoon season that is September and October. Pre monsoon, the trail is covered with snow and is definitely for first timers or those who have just started their trekking journey.
Valley of Flowers Trek
Want to experience the fairyland on Earth, this is the trek to take. Situated high in the Himalayas at an elevation of 3600 meters, this heavenly place was unknown to humans for a long time. Then one day, mother nature got really happy with humans and Frank Smith, a mountaineer chanced upon it in the monsoon of 1931. Frozen during winters, this enchanting valley reaches the peak of its youth in summers making any spectator fall in love in a skip of a heartbeat.
Tirthan Valley Trek
So taking a pause from all the long , life enhancing treks here, Tirthan valley trek is a quick weekend getaway and is for sure one of the finest short duration Himalayan trek. It's trail is paradise for nature lovers. In a short span of 4 days, you would experience a wide variety of plant life and birds that it would be equivalent to a lifetime experience. As into the forest, you go to lose your mind and find your soul.
Markha Valley Trek
Willing to come closer to Ladakh, Markha valley trek is for you. Known for being a "Tea house trek", one can expect accommodation in parachute tents. Get an outstanding view of Ladakh and Zanskar ranges in this trek. The trek goes inside a beautiful Hemis National Park and crosses two passes – Kongmaru La (17,060 feet) and Gandala La (15,748 feet).
The trail would lead you to interesting Buddhist villages and rocky canyons. So update the list now and pack your bags as there is an asian proverb, "It is better to see something once than to hear about it a thousand times."
Pin Parvati Pass Trek
Counted as one of the most thrilling and challenging treks in India, Pin Parvati Pass trek is usually carried out in the months of July to September. It requires sound trekking knowledge and a lot of experience, so you probably want to keep this one for a little later in your trekking life.
The trail is of about 100 kms and hence requires a lot of time and energy to complete. Starting from Manali, it encompasses various destinations like Manikaran, Barsheni, Thakur Kuan, Odi Thach etc. So put it in the list now and remember, "Every mountain top is within reach if you just keep climbing."
Dzongri Trek
Willing to have a quick trip to paradise and back? Then Dzongri Trek is the place for you. Situated in one of the most majestic state in India, Dzongri trek can be safely dubbed as traveller's delight and is a must to take once in a lifetime.
Nestled in the Himalayas with Nepal and Bhutan to its east and China to North, the trek will make you come in contact with the most virgin and undiscovered landscapes. So take this trip now and follow these three rules of mountaineering, "It's always further than it looks. It's always taller than it looks. And it's always harder than it looks."
Har Ki Dun Trek
Popularly known as "Valley of Gods", Har ki Dun trek is a treat to nature lovers and first time trekkers. It is a moderate trek that would help you introduce yourself to the mountains in the most harmless and beautiful way.
Situated in the Govind Wildlife Sanctuary and National Park, Har ki Dun trek is accompanied by other famous trek nearby that is Kedarkantha Peak Winter trek. This trek has a lot of breathtaking views of Bandar Poonch, Kala Nag and Swargarohini in its kitty, so do not underestimate its awesomeness just because i said it is an easy to moderate trek.
Beas Kund Trek
One line to describe this trek would be, "It is the most beautiful shortest trek in Himalayas." You can experience a placid high-altitude alpine glacial lake while camping would be near the base of mighty Himalayan peaks masked with ice and snow.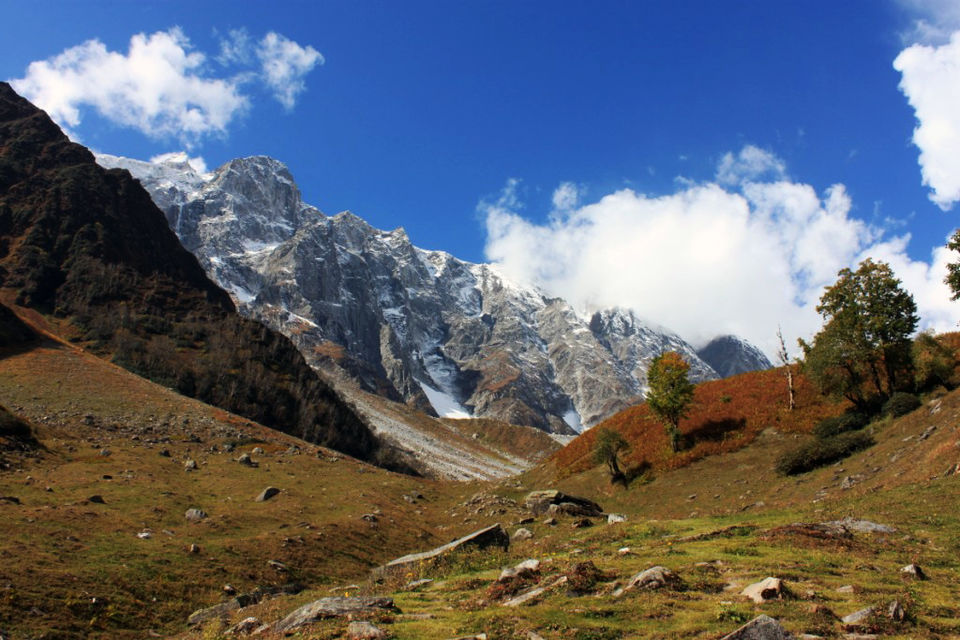 Some people are mountain lovers and some are ocean lovers, then there comes a blend of two who have a soft corner in their heart for meadows, rivers, flora or fauna. Suck kind can travel for hours just to capture the serenity of such isolated miracles of nature. Well! Beas Kund trek can offer you all of this and more so pack your bags and let's go trekking.
Kuari Pass Trek
So next in my kitty is Kuari Pass Trek. This trek offers you the most natural setting of mountain and would rejuvenate your soul without being much tougher to your body. I know people say, "Nothing good comes easy." Well! Kuari Pass trek can be considered as an exception.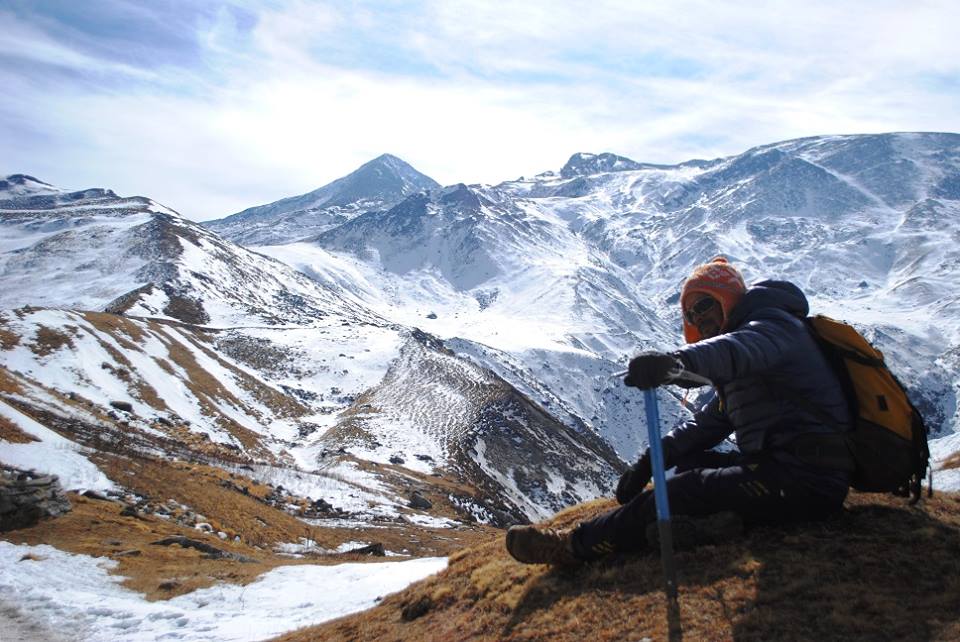 The second treat and probably one of the biggest factors that is attracting most of the travellers towards this trek is the most unique views of Nanda Devi, the second highest peak of the Himalayan Ranges. So update your list now and plan your holiday as William Blake said, ""Great things are done when men and mountains meet; This is not done by jostling in the street."
Roopkund Trek
If you are a trek enthusiast, then this trek would be definitely in your list and if you are a newbie, you better put this one as a must because no other trek can match its unique blend of majestic high altitude lakes, breathtaking mountain views, meadows(bugyals), alpine camps, pristine oak and rhododendron forests and secluded villages. I know, you will be like, "I can't ask for more." And if you still do, then remember what Greg Child said, "Somewhere between the bottom of the climb and the summit is the answer to the mystery why we climb."
Goechala Trek
Let's play a game here first as i am tired of writing. What are the two states that come to your mind when i say, mountains and treks? I can bet it is Himachal Pradesh and Uttarakhand. But wait right there my friend as you are underestimating the power of a small yet beautiful state that is Sikkim.
It has a lot more to offer than you can possibly imagine. Goechala trek is one hidden gem of Sikkim that can be left unexplored. This pass is a keyhole to one of the most spectacular views in the Himalayan range. So come and gaze at Mount Kanchenjunga.
Stok Kangri Trek
You know, it is getting really tough to find the uniqueness of every trek as i am approaching down the list. So what is different in Stok Kangri Trek. Well! The best part of this trek is that the highest peak can be reached easily by the trekkers and is 70% of the altitude of Mount Everest.
So, if you want to have a rehearsal expedition before conquering the mighty everest, this is the trek to take and trust me, you will be thrilled and amazed at every point. Right from using oxygen at high altitude spots to having the feel of the top of the peak, it will be an amazing experience altogether.
If you are willing to experience a range of weathers and landscapes in a single journey, then this is the trek to take. The trail would take you to a whole new place everyday. It's like one majestic place is a secret window to other majestic place and so on. The trail goes on and memories keep adding up.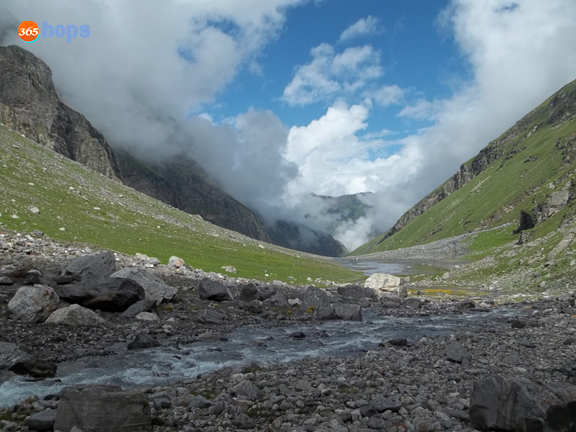 This is a trek from Kullu valley to Lahaul valley and can be safely dubbed as suitable for a prepared beginner because as they say, "Never underestimate the mountains. It can be as predictable as a typical summer morning one moment and can take you by surprise the next moment."
Pindari Glacier Trek
Well! Last but not the least, this trek is a family trek and is suitable for children as well. But then please do not underestimate its importance amidst all the other treks. So what can i say about this trek. Ok, let me start by saying, it is a full course meal that offers you the whole gamut of terrains to walk on.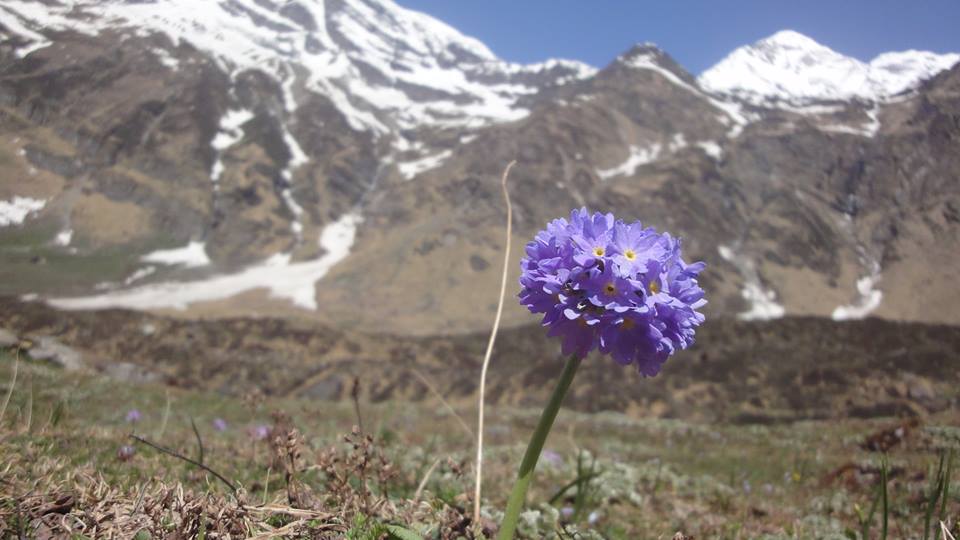 You start by enjoying the level walks in rhododendron forests. After this, you get to traverse varied mountain ridges, stream crossings and spider-walls. The show stopper of this meal is when you reach Pindari Glacier at Zero Point. Its mesmerizing beauty would fill you with endless joy.
So that's it for now. I hope you have a lot of ticks to be made in your bucket list and a lot of holidays to plan for the years to come. To bookend this meeting of ours, i just want to quote Edward Abbey :
"May your trails be crooked, winding, lonesome, dangerous, leading to the most amazing view. May your mountains rise into and above the clouds."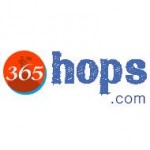 Comments
Comments