"Make your lives a masterpiece, you only get one canvas." ― E.A. Bucchianeri, Brushstrokes of a Gadfly,
Mumbai, where dreams come true, is a perfect place for the adventure geeks like us. For someone like me who is either on an adventure trip, or packing for one or planning for one, Mumbai has a lot to offer. No, I am definitely not kidding. Sitting in my office chair in and looking out the window, my thoughts are wandering to distant lands. The lands I dream to see and the people I long to meet. But that insatiable hunger of exploring the world can wait as I have this beautiful city in front of me and 9 Musts in my bucket list for the upcoming weekends.
"Mumbai is rich, Mumbai is poor. Mumbai is fast, Mumbai is slow. Little bit sweet and little bit sour. Billionaires to beggars, all found in this city. Overall this dream world is huge but pretty. That's Mumbai meri jaan…" And in this city, here I have 9 things that you need to experience before you plan to head out if ever that thought comes into your mind: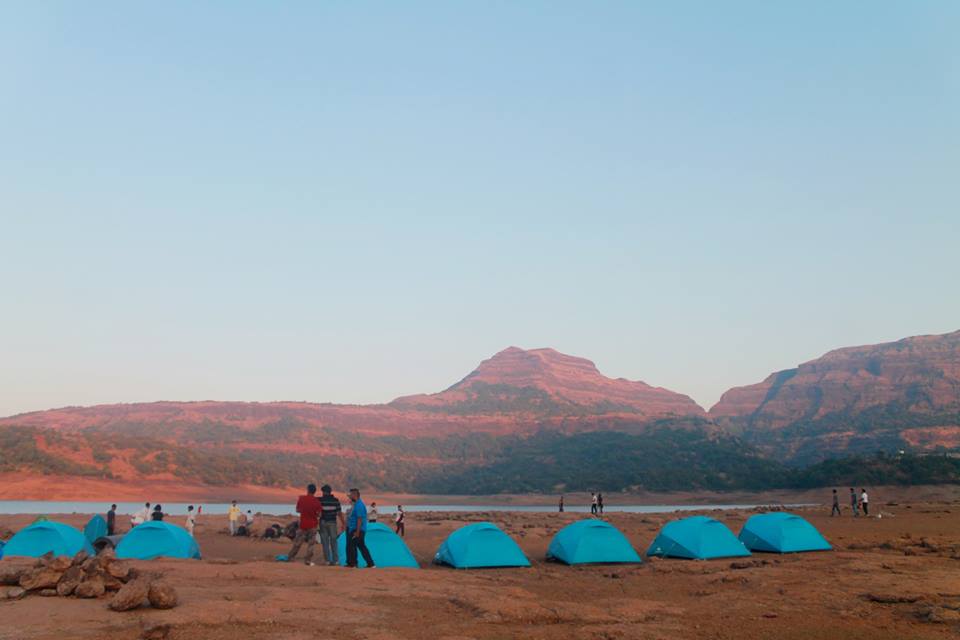 It is amusing to think that some of the best moments have not even happened in our life and the adventure of camping in Bhandardara is simply one such experience. Located at an ideal and easy drive near Igatpuri, Bhandardara camping is full of the beauteous charms of lakes, hills and dense forests.
Camping on the edge of the lake with sparkling waters is truly a pleasurable pursuit. Right in the lap of stunning scenery and relaxing environs, you will get to recline and rejuvenate yourself under a star studded sky and make memories of lifetime.
To know more, click here.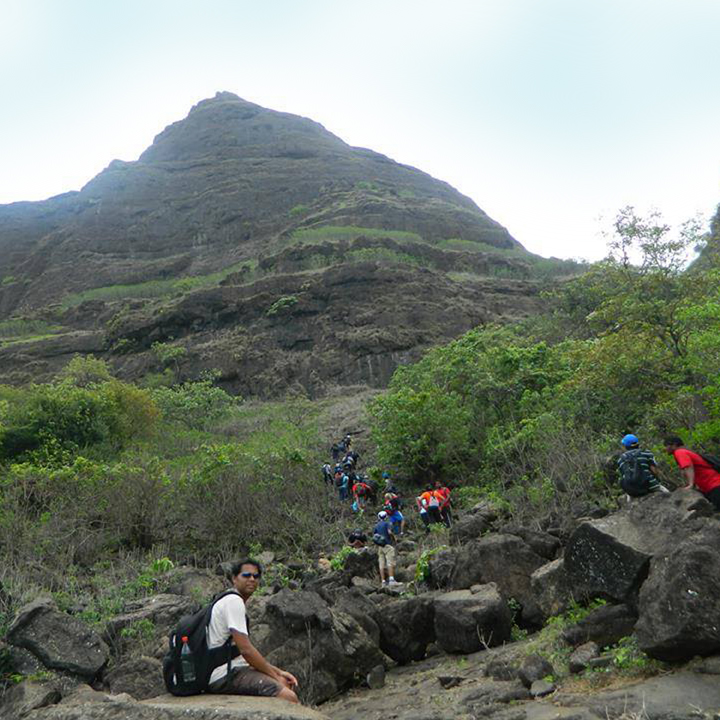 "The one thing we know about the future is that it comes one day at a time." And how amazing it would be to spend that day by trekking to Kalavantin Durg. Located right next to Prabhalgad Fort, it was initially used as watchtowers. Prepare your mind to cut through lush-green thickets and gather your wits for the peaceful environs of this place. And what should I say about the mesmerising scenery from this watchtower? It would definitely be one of the most cherishable moments of your life.
One of the most notable part of Kalavantin trek is the amazing rock cut steps taking you to the top of the fort  winding up their way all up the mountain. The panoramic view from the top is truly enthralling and there would be a lot of thrill when you find yourself exposed while climbing via the stairs.
To know more, click here.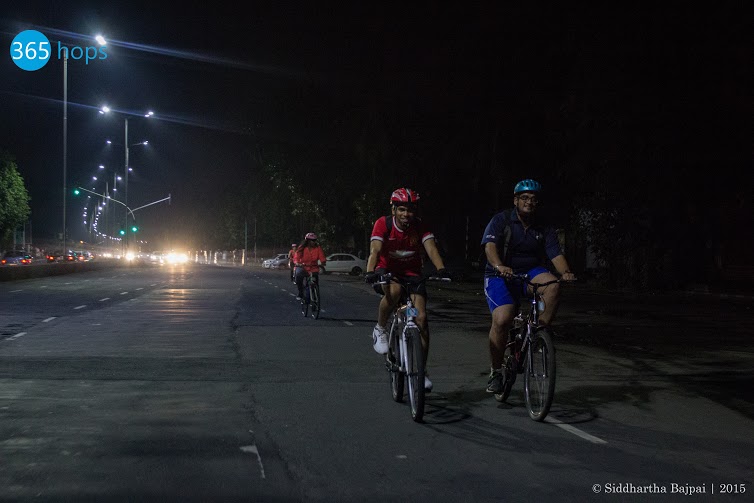 In words of Eddy Merckx, "Ride as much or as little, as long or as short as you feel. But Ride." So what do you like the most about Mumbai nagari? Is it the marine drive or chaupati or Juhu beach? Well! Whatever is on the top of that list, it is soon going to be replaced by midnight cycling along the coastal route of Mumbai.
Cycling trips in Mumbai has its own sweet charm. Starting from Mumbai, it would end at Bandra Bandstand. Riding over a total of 35 kms, you will get to explore the beautiful coastal route of Mumbai. One of the most magical and unique experience, you will get to halt at points like Shivaji Park ,Marine drive, Bandstand etc. So when are we cycling in Mumbai baby?
To know more, click here.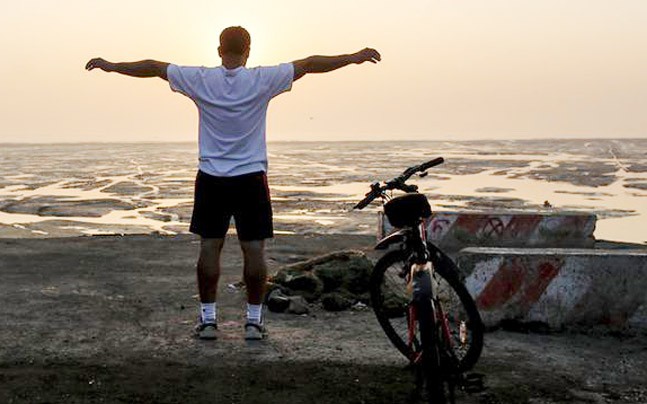 There are a lot of cycling events in Mumbai happening every now and then. After all, one can't be sad while riding right? So another gem of Mumbai is this early morning ride in South Mumbai when there is no hassle of traffic and all there is to do is have a delicious breakfast.  Places like Bandra Bandstand, Worli Sea face, Shivaji park, Gateway of India, Nariman point and so many other places have a sweetness about them at early hours and soaking these places in your memory at early hours would be something you should be really interested in. So what are you waiting for?
To know more, click here.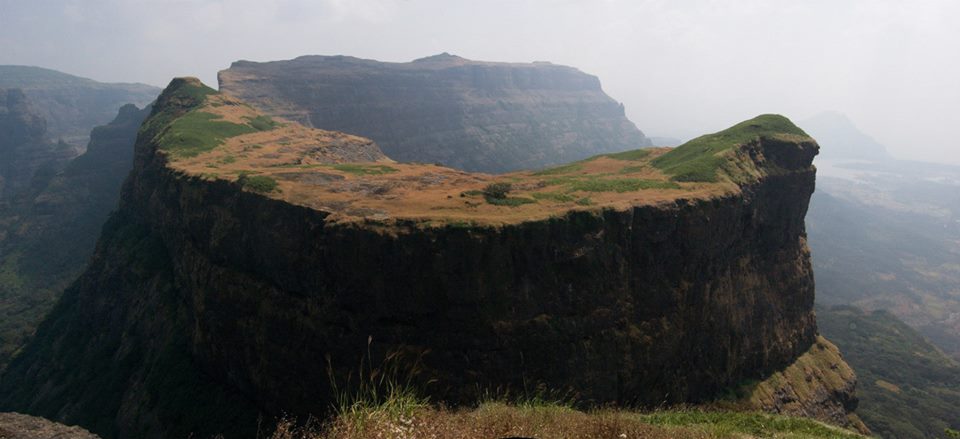 One of the toughest treks in the Mumbai region, Alang Madan Trek is equally rewarding thanks to the breathtaking and mesmerising views it offers. In other words, "When everything feels like an uphill struggle, Just think of the view from the top and keep moving." Rising to a height of 4852 ft, Alang Fort is sumitted by a vast plateau in the Nashik region. It has cisterns and caves on the top.
The next gem of this trek is Madan Fort which is elevated at a height of 4.841 ft. It is one the most challenging forts in the Sahyadris but then the view from the top is simply the best and truly scenic. The trek begins at the village of Ambewadi and lasts for three days.
To know more, click here.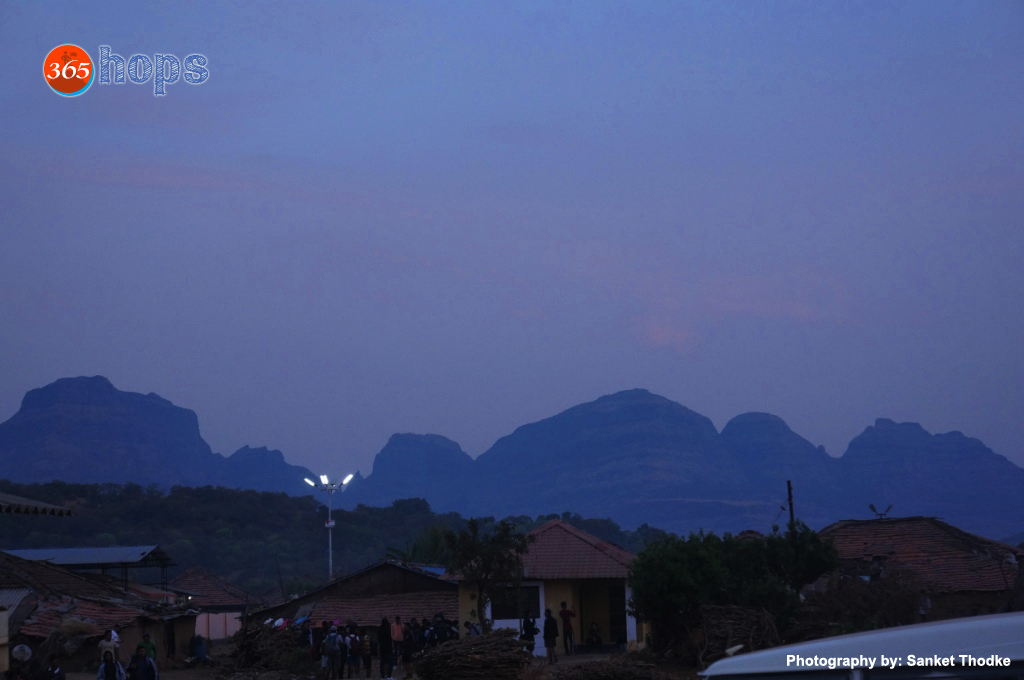 Richard Branson said something beautiful once, "If happiness is the goal – and it should be, then adventures should be the top priority." And where else to experience the true essence of adventure than in Sandhan valley trek. This trekking and camping experience in Igatpuri would make you crave for more at the same time fulfilling all your heart's desires for adventure.
A perfect blend of unique experience that combines various adventure activities such as rappelling, trekking and many more, Sandhan trek is definitely a once in a lifetime experience. Located near Bhandardara region village called Samrad, Sandhan  is a deep narrow rock floored ravine situated between the two high walls of mountain range.
Sandhan valley is also known as one of the greatest canyons in the Sahyadri mountain ranges. You will be descending  towards the Sandhan valley which without a doubt is truly a memorable experience.The overnight stay along the reservoir side under the sparkling sky would make you want to stay here forever.
To know more, click here.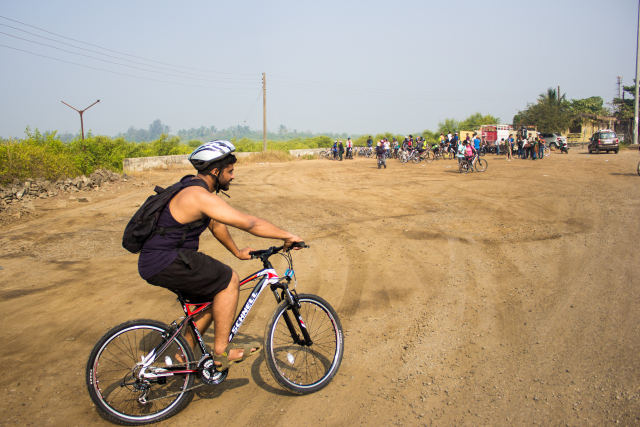 Well! I do not have a bucket list but my BikeIt list is a mile long (wink). Just kidding! My bucket list is long too but Ahh! The pleasure cycling gives your soul is somewhat out of this world. So here I am with another superb cycling suggestion and is a must do in Mumbai. A cycling trip to the one of the most beautiful places near Mumbai – Lonavala. Imagine yourself riding along beaches under a clear blue sky. It is truly a life changing experience and happiness is the guaranteed takeaway in this one.
Nestled on the Konkan Coast, Alibaug is a land full of pristine beaches. This peaceful and beautiful place is a perfect one day break from the nuances of city life. So when all this is happening while cycling, it can't get any better and will truly become one of the best experience of your life. Alibaug, being one of the most preferred destination for bike riders, have a lot offer with its lip-smacking delicacies' to swaying palms to utmost rusticity. So what else can I say, "Ditch that car already because cycling is the new cool baby."
To know more, click here.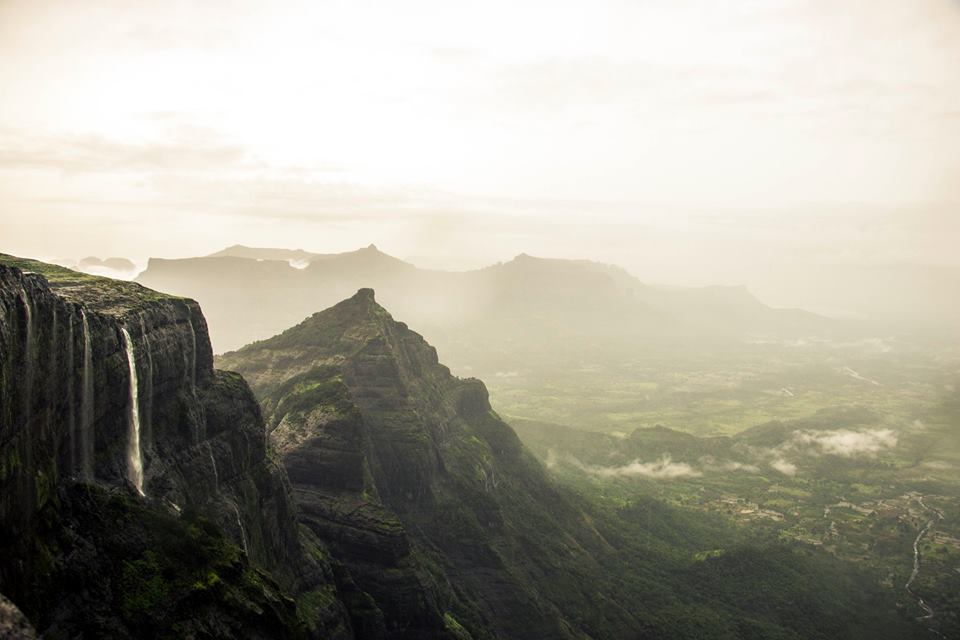 Someone once said to me, "Always be on the lookout for the presence of wonder around you." And I have to admit that this was one of the best advice anyone has ever given me because that is how I stumbled upon this wonder of nature in my life. As usual I was looking for something adventurous to do one lazy long weekend when I got to know about Harishchandragad. A hill fort in the Ahmednagar district of Maharashtra, Harishchandragad Trek Route is without a doubt one of the toughest treks in the Western Ghats.
Located at a distance of 90 kms from Kalyan, it is situated in the Malshej region of the ghats. The top of the fort can be reached through multiple routes and one such route is via Nalichi Vaat which means 'passage through a gorge'. In other words,it is a channel that lies to the extreme right of the mountain. This route is also one of the most difficult path to the top involving an 80 degree climb, over steep rock patches.
To know more, click here.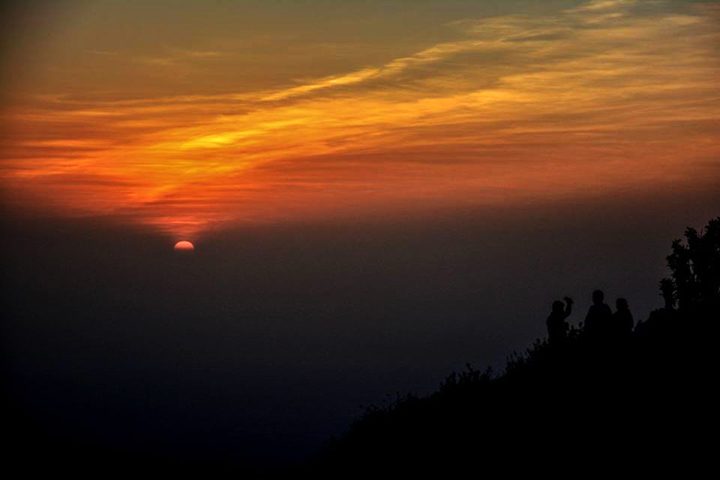 One of the major attraction of Harishchandragad, the Kokankada cliff is a trek in itself and is  not only vertical but also over-hanged like a hood of a cobra. This marvel of nature is without a doubt an architectural marvel of mother nature. So experience the cool breeze and chilling weather in the night while camping. As they say, "Camping is always fun seating besides camp fire in Chilling weather and enjoying the peace of nature." So even better is that this campsite is at 3500 Feet at the cliff of "Konkan Kada". So now you are interested right?  It is a 2 to 3 hours trek and is surely a bit difficult but hey mother nature is calling and we should go.
To know more, click here.
Comments
Comments